Living through the COVID-19 pandemic has affected hundreds of millions of people around the world. Daily updates about the increasing number of confirmed cases, different measures taken by the government to decrease the spread of the virus, and the economic impacts of the coronavirus can cause enormous levels of stress and anxiety.
Quarantine and self-isolation strategies that have impacted dozens of countries mean that we're spending more and more time alone when we need connection with others. And the closures of movie theatres, concert halls and sporting events have left us with few ways to escape our current reality.
But there are ways we can take control of our stress to help get through these difficult times. Here are some simple ways to cope.
Video chatting with friends and family
Connecting with family and loved-ones is vitally important in a time when we can feel isolated and alone. Since health authorities are advising against coming into physical contact with others, using a video conferencing app to connect allows us a level of connection that a text message or even a voice call can't offer. Schedule regular check-ins with your family, and schedule larger video conferencing calls with friends to make up for the physical space between you.
Take breaks from the news
In public health crises, we all have a responsibility to be aware of the current rapidly-evolving situation and adjusting our lives to fit the recommendations of health authorities. The news is a good place to keep updated on the most current recommendations and to hear from experts who've devoted their lives to studying the spread, treatment and prevention of deadly diseases. It's also important to take breaks from the onslaught of information. Listen to or read the daily updates, and then take some time away from the screen.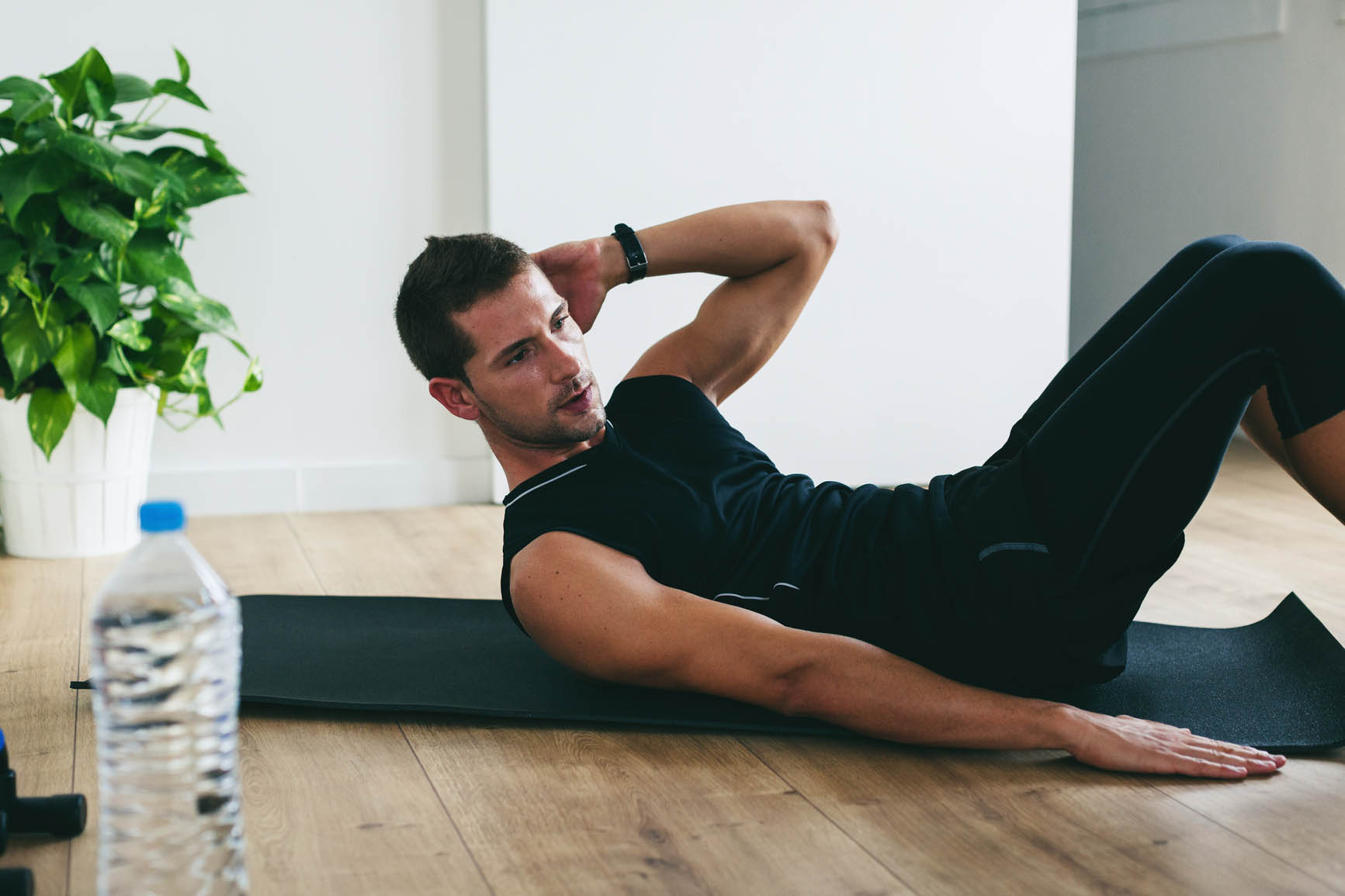 Do an at home workout
Endorphins released thanks to an elevated heart-rate are a proven way to boost mood and decrease stress. No matter how little space or equipment you have, there are online workouts from yoga to cardio and strength exercises that can suit your needs. The YMCA is offering free workouts through their online portal. There are videos designed to improve your mental health as well.
Talk about how you're feeling
Acknowledging and labelling feelings of anxiety and worry has been shown to disrupt activity in the brain that trigger these feelings. Reach out to a trusted friend or family member and express what is going on internally for you. You might find that vocalizing feelings of stress makes them more tangible and easier to overcome. Given the far-reaching aspects of the current health crisis, others are almost certainly feeling similarly. Sharing our emotions with others experiencing the same thing can help to feel less isolated.
Don't forget to laugh
Laughter works to decrease hormones involved in normal stress responses. While it can be challenging to find reasons to laugh in times of panic, rewatching your favourite comedy or watching funny videos online can break through feelings of dread and give your mood a boost. Being aware of the issues posed by COVID-19 and taking them seriously doesn't mean you need to forego joy. Laugh a little—you deserve it.
---