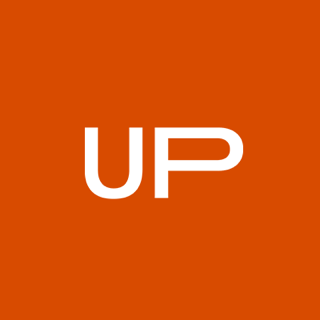 Published on January 26, 2022
In Canada, erectile dysfunction affects over three million men over the age of 40. If you struggle with ED, rest assured that you are not alone.
While the symptoms of erectile dysfunction vary depending on the individual, they can have an impact on relationships and overall quality of life. Age is one of the most common causes of ED, as studies show that ED is also more prevalent with age. From the age of 40 to 70, the likelihood of erectile dysfunction increases from five to 15 fifteen.
If you're struggling with the frustrating effects of ED with age, there are solutions that can help you get your mojo back, including ordering Viagra from Canada and using it.
Keep reading to learn more about erectile dysfunction and how you can help treat your symptoms.
What Is Erectile Dysfunction?
Erectile dysfunction is known as a condition that prevents a man from keeping or getting an erection. ED, or impotence, can impede a man from performing during sexual activity.
Erectile dysfunction can affect any stage of an erection. For an erection to occur, blood must flow to the penis, caused by arousing thoughts and sexual encounters. With ED, it is difficult to fully experience an erection even though there is desire.
While impotence and sexual dysfunction are more common in older age, there are ways to help treat and prevent ED.
What Are The Symptoms Of ED?
Symptoms of erectile dysfunction are different for many men. However, some of the commonly experienced symptoms include:
Decrease in libido and sexual desire
Difficulty getting an erection
Difficulty maintaining an erection
Inability to ejaculate before losing an erection
Anxiety and stress during sexual encounters
These are just some of the symptoms that you can experience with ED. They vary from mild to severe and can have a variety of causes.
What Causes Erectile Dysfunction?
Overcoming ED means understanding its causes. For you to be sexually aroused, there are many processes that include hormones, nerves, muscles, brain function, and emotional function. With a disruption of any of these functions, it is possible to develop ED.
The state of your mental health, your immune system, and environmental stressors can also all lead to ED.
Causes generally fall into two categories. They can either be physical or psychological or a combination of both.
Psychological Causes Of ED
Becoming aroused is more complicated than just physical contact in a sexual situation. The mind also plays an important role in creating stimulation to develop an erection. Even thoughts are strong enough to trigger an erection.
That being said, the mind is also powerful enough to prevent an erection. Here are some of the psychological causes of ED:
Issues with mental health such as depression or anxiety
Emotional trauma and prolonged stress
Sexuality traumatic experiences or sexual assault
Relationship difficulties and dysfunction
These issues, mentioned above, can affect your ability to get aroused. It is important to address these issues if you want to treat your ED.
Physical Causes Of ED
ED also has many physical causes. Health issues, common conditions, and underlying disorders can lead to difficulty with sexual arousal.
Here are some of the physical causes of ED:
High blood pressure
High cholesterol
Substance abuse issues
Low testosterone
Prescription medications
Sleeping disorders
You can experience one or more of these physical conditions that are causing your ED. Addressing these issues can make it possible to treat ED.
ED Treatment For Seniors
There are several different treatment modalities for seniors struggling with erectile dysfunction. From lifestyle changes to prescription medication, treating erectile dysfunction in older age can be more effective by combining treatments.
Treating Underlying Causes
Getting to the root of the issue is an effective way of combating ED symptoms. This is especially true for older adults.
If you're over 65 and you're struggling with conditions such as diabetes, high blood pressure, or cardiovascular disease, these might be affecting your sexual performance. In some cases, it is not effective to tackle the ED symptoms directly. If you have an underlying health issue, it might be creating erectile dysfunction symptoms.
Be sure to get a medical check-up with your practitioner to discuss what might be causing the symptoms of your ED.
Adopting Healthier Habits
A healthy lifestyle is not only important for your overall health; it might also help you prevent or treat ED symptoms. If you're looking for a natural approach to managing your symptoms, there are some lifestyle changes that you can try:
Eat a healthy and well-balanced diet
Quit smoking cigarettes or cigars
Devote time to physical activity and exercise
Maintain a healthy weight
Improve sleeping habits
Manage other health issues
These can be great ways to improve your health and your ED. Be sure to give yourself time to experience the positive changes that can develop from healthier lifestyle habits.
Read more: Erectile Dysfunction Exercises: Lift Your Mood As Well As Your Member
Understanding And Treating Erectile Dysfunction For Seniors
Erectile dysfunction can be frustrating to deal with at any age. Although it is more common in older age, seniors deserve to enjoy healthy and active sex life. Luckily, there are many ways that you can treat symptoms of ED.
Try changing your lifestyle habits, addressing underlying conditions, and combining changes with medication.
Read more: Talking To A Doctor About Erectile Dysfunction
---