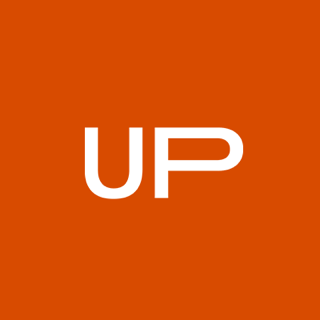 Published on June 03, 2022
If you're a Canadian man who's suffering from hair loss, you may be wondering what you can do to slow or stop the process. Propecia is a drug that can help with this, and we're going to provide you with an overview of what Propecia is, how it works, and its potential side effects.
By following the guide below, you will understand the answer to the question, "What is Propecia?" and whether it could be a potential treatment option for you.
In this article, we will talk about:
What Is Propecia?

Wondering How It Works?

How Should Propecia Be Taken?

How to Store Propecia

Are There Any Alternatives to Propecia?

How to Tell if Propecia Is Right for You

Consider a Few Other Things

5 FAQs About Propecia for Hair Loss

How to Get the Most Out of It
What Is Propecia (Generic Finasteride)?
Propecia is a prescription medication that's used to treat hair loss in men.
Overall, the drug works overtime by helping to increase hair growth on the scalp. It's used for hair loss, and it's essentially a treatment for male-pattern baldness (androgenetic alopecia).
Propecia is an FDA-approved prescription medication for male-pattern hair loss, and it is taken by mouth. How quickly it works and the effects you see can also fluctuate based on the person.
Read more: What is an M-Shaped Hairline, and Can It Be Fixed?
What Is It Taken for and How Should Propecia Be Taken?
Propecia is taken to help with the gradual thinning of hair that's on your scalp. This is often taken by men to prevent receding hairlines or baldness.
It should be taken once daily with or without food. It's important to take Propecia at the same time each day to maintain an even level of medication in your system. You should not crush, chew, or break the tablet and always make sure to swallow it whole.
When you take the medication, aim to take it at night before heading to bed. Doing so can help with a reduction in side effects that you could experience during the day.
UPGUYS Products: Order Finasteride Online in Canada
Propecia is not prescribed for women. It is also crucial to know that pregnant women or women planning to get pregnant should NOT handle crushed or broken tablets.
This is another reason it's recommended to take the medication with food as well. Also, you should take the entire tablet and do so with water.
It's also important that you continue taking Propecia even if you see improvement in your hair loss. If you stop taking Propecia, you could risk losing any hair that you have gained within months of stopping treatment. This is common with any medications that promote the growth or change of something.
You want to keep up with your treatment and ensure consistency for the best results. To make sure Propecia is safe for you, tell your doctor if you have:
Liver disease or abnormal liver function tests

Kidney disease

History of prostate cancer
UPGUYS Products: Order Generic Propecia Online in Canada
Propecia can affect a blood test called PSA (prostate-specific antigen) for the screening of prostate cancer. This simply means that this can alter test results since Propecia lowers PSA levels in your blood. PSA is what the prostate makes, and this is also what's used to identify and detect prostate cancer.
So, if you have a PSA test done, make sure that you tell your doctor that you are taking Propecia.
If you stop taking Propecia, you could risk losing any hair that you have gained within months of stopping treatment.
How Does It Work for Hair Loss? Is It Effective?
Many have gone bald gracefully, but Propecia has been successfully used as a solution for hair loss by many as well.
You might be wondering, how does Propecia work? Well, Propecia works by preventing testosterone from getting converted into DHT, or dihydrotestosterone, which is a hormone that causes hair loss. Testosterone is then converted into DHT by an enzyme called 5-alpha reductase.
Read more: Is Mixing Propecia And Alcohol A Bad Idea?
In simpler terms, by inhibiting the activity of this enzyme, Propecia reduces the amount of DHT in the scalp and helps prevent hair loss.
If you're considering taking Propecia for hair loss, it's essential to consult with your doctor to see if it's the right treatment for you. This is why a prescription is required.
If you're wondering about effectiveness, you may notice that DHT levels are lowered by at least 60% when taken daily.
What Dosage Is Propecia Available In?
Propecia is available in tablet form, and each tablet contains one milligram of finasteride. It should be taken once daily. The same goes for generic finasteride.
Keep in mind that you should be taking each tablet consistently to retain the benefits. If you start to withdraw from a consistent dosage, you could reverse the effects within a year.
How You Should Store Propecia
You should always store Propecia at room temperature, away from moisture, heat, and light.
One place you may not want to store it is in the bathroom due to the excessive bright light and enclosed heat and moisture caused by steam from using the shower or bath. With that being said, don't store finasteride in a refrigerator, either.
Aim for storing it between 68 and 77 degrees Fahrenheit.
Are There Any Alternatives to Propecia?
Yes, there are a few alternatives to Propecia. Finasteride (generic Propecia) and minoxidil are two alternative treatments for hair loss.
Both of these drugs effectively treat hair loss, but they work in different ways.
Minoxidil works by increasing blood flow to the scalp and promoting hair growth. It is available over the counter and does not require a prescription.
On the other hand, finasteride works by inhibiting DHT production, which is often thought to be the main cause of hair loss. Finasteride, however, does require a prescription from a doctor.
How to Tell if Propecia Is Right for You
Propecia is one of the only two FDA-approved pills for treating male pattern baldness in men. Minoxidil is the other, as we've mentioned.
Men that are 18 years of age or older can use Propecia. You may still be wondering how you can better tell if this drug is a good option for you to try.
The best way to decide which one is a better option for you is to consult with a licensed medical professional. By asking the right questions, your doctor might see Propecia is best for you if you are a man over 18.
UPGUYS Products: Order Minoxidil + Finasteride Online in Canada
Consider a Few Other Things
You should always disclose any medical information to your physician to determine if the drug is safe for you to take. Do this by taking into account your medical history and any allergies or other pre-existing issues you may have.
You should not take Propecia if you have a history of hypersensitivity or allergy to finasteride or any of the other ingredients in Propecia. This is something you should consult with your doctor about. Also, consider anything else you may struggle with.
This article is written for informational purposes only and does not constitute medical advice. The information provided in the articles cannot and should not replace advice from a healthcare professional. Talk to your healthcare provider about any physical or mental health concerns or the risks and benefits of any treatment or medication.
For example, if you suffer from episodic migraine, keep in mind that one of the side effects of the drug is headaches. This is easily manageable with the right medication in conjunction with Propecia. Another example could be if you have been diagnosed with vertigo or if you generally experience random dizziness.
One of the side effects is also dizziness and weakness, so keep this in mind. During your medical consultation, express any concerns you may have about side effects with a medical professional and ask about ways to combat those effects.
5 FAQs About Propecia for Hair Loss
There are often multiple questions that go along with Propecia for men and combating hair loss. Let's examine a few common questions.
1- Does Finasteride Actually Thicken Hair?
It has been found that 65% of men benefit from an increase in hair growth when they use finasteride. High percentages of men have also found that its usage can also help stop the loss of hair completely.
2- How Long Does It Take to Work?
It can take up to three months to see effects. For some, it could take longer. Overall, you should take it longer to experience more benefits and consider the fact that everyone will have different response times and results.
3- Is Propecia Worth It for Hair Loss?
Yes, there was a study conducted that compared hair loss in men and hair loss in men that were taking Propecia. Those that were taking Propecia showed rates of hair loss that were significantly less than those that weren't.
For example, there were hair loss rates of 58% and 72% in men not taking Propecia. In comparison, there were men with hair loss rates of 14% and 17% that were taking it.
4- Can It Help Regrow Hair?
In general, it can help to slow down hair loss. It can't, however, regrow permanently lost hair.
5- What Is the Percentage That Responds to Propecia?
A study was conducted on the treatment effects of the drug. It found that out of the 126 patients tested that 108 of them showed improvement in hair growth after five years of usage. That accounted for 85.7%.
Final Thoughts
While Propecia is generally a safe and highly effective medication for hair loss, it is not without its potential side effects. Some men may experience different side effects or wonder how consistent they should be with the dosage. Talk to your physician to see if this is the right medication for you.
At UPGUYS, we ensure you have what you need when you need it with a free consultation, discreet packaging, and free & discreet delivery.
---