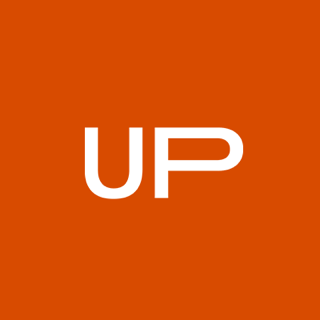 Published on April 05, 2020
Male-pattern baldness usually happens gradually — so gradually that it can be hard to notice. Or at least, it can be easy to ignore. Some hair loss is natural. In fact, losing up to 100 hairs each and every day is nothing to worry about. And even if you are at one of the stages of hair loss due to male-pattern baldness, it does not necessarily cause concern.
Balding doesn't cause any physical harm or discomfort and affects around half of all Canadian men. Some men can really own the bald look with minimal impact on their lives (see, Bruce Willis, Jason Statham, Michael Jordan).
But if you do want to take action to stop hair loss, sooner is better than later. Start tracking your suspected hair loss by taking pictures every few weeks and compare the before and after. Or, you can use the same scale that researchers, doctors, and other hair specialists use to measure hair loss: the Norwood scale.
Norwood scale for male-pattern baldness
Click here for the large size.
Just like grief, there are seven stages to hair loss — as you can see from the Norwood Scale. Here's a breakdown of all seven.
Stage 1: Hair loss at the top of the head (vertex) or at the hairline is barely or unnoticeable
Stage 2: Some hairline recession is starting to become noticeable around the temples — sometimes referred to as an adult or mature hairline.
Stage 3: Hair loss starts to become very noticeable at the temples, creating a cul-de-sac look.
Stage 3 Vertex: This stage refers to hair loss occurring predominantly at the top of the head, but hairline recession at the temples remains at Stage 2.
Stage 4: Hairline has significantly receded, and hair at the vertex begins to thin and disappear. The middle part of the hair still separates both areas of hair loss
Stage 5: Balding at the vertex and receding hairline have progressed even further than in Stage 4. Stretch of hair across the middle of the scalp becomes narrower
Stage 6: Both areas of noticeable hair loss have now joined. The middle part that used to separate the areas is now completely gone or barely there.
Stage 7: Male-pattern baldness in its most severe form of hair loss in which hair only at the sides of the head remains
Read more: Rosemary Oil for Hair Growth Before and After: Does it Really Work?
Knowledge is power
Coming to terms with hair loss can be challenging. It can lower men's self-esteem and self-image and has been linked to anxiety and depression. But acknowledging your own hair loss and deciding to seek help is an important step in exploring options to treat male-pattern baldness.
Paying a bit more attention to hair care and scalp health is one easy way of tackling hair loss — there are a variety of thickening shampoos and sprays available at your local pharmacy. For more advanced treatment, foams and sprays can be purchased without a prescription. Prescription-only options may be deemed appropriate by a doctor if other attempts haven't worked.
You aren't helpless in your fight against male-pattern baldness. There are treatment options and things you can do to help reduce the appearance of hair loss — and even slow it down or grow new hairs. Book an appointment with a certified medical professional today to get started.
---