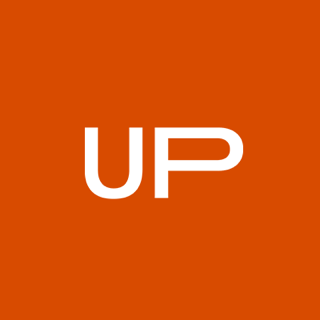 Published on May 11, 2022
Erectile dysfunction (ED) is a prevalent condition among men. The chances of ED increase by many factors, including aging.
There are many treatments available today to treat this condition. One of the most popular ones is Cialis or its generic version, tadalafil.
Tadalafil (Cialis) is a prescription medication approved by the FDA and Health Canada.
Tadalafil is one of the most popular ED prescription medications. Clinical trials of this medication have shown that more than 80 percent of men with ED have successful erections using Cialis (tadalafil).
Like other ED medications, alcohol and other substances can negatively impact tadalafil. Read below to learn more.
In this article, we talk about:
Can I drink alcohol while on tadalafil?

How does tadalafil work?

Side effects of mixing alcohol and tadalafil: How much alcohol is too much?

Get the best treatment for ED: An intro to UPGUYS

Final words
Can I Drink Alcohol While on Tadalafil?
As briefly mentioned above, alcohol and other substance might negatively affect ED medications if consumed excessively.
In other words, you can drink alcohol moderately to unwind! But, if you drink too much alcohol, you might experience severe interactions.
First, let's learn how tadalafil works and then get to the side effects of mixing it with alcohol.
Read more: Cialis Cost
Do not take tadalafil (Cialis) if you have already taken another ED medication.
How Does Tadalafil Work?
Tadalafil is the name of the active ingredient in Cialis and generic tadalafil. Tadalafil is a prescription medication used to treat erectile dysfunction (ED).
Tadalafil (Cialis), like sildenafil (Viagra) and Vardenafil (Levitra), belong to a class of drugs called PDE5 Inhibitors.
How this class of drugs helps with erection is pretty straightforward: They block an enzyme called cGMP, specific phosphodiesterase type 5 or PDE5. As a result, the muscles in the penis relax, and the blood rushes in. And, of course, erection happens.
Needless to say, that to have an erection, with the help of tadalafil or any other ED medication for that matter, you need to be sexually aroused.
Read more: How To Use Cialis (tadalafil): What, Why, And How
The effects of tadalafil (Cialis) stay in your body for 36 hours. Whereas sildenafil (Viagra) lasts for four hours, and vardenafil (Levitra) can last for up to 6 hours.
Side Effects of Mixing Alcohol and Tadalafil: How Much Alcohol Is Too Much?
Tadalafil (Cialis) is a relatively safe medication. But, like all other medications, it comes with some side effects. When taking tadalafil (Cialis), you need to pay attention that alcohol and other substances might interact poorly with this medication.
The most common side effects of tadalafil (Cialis) are:
headache,

back pain,

congestion,

flushing,

and indigestion
You need to consult with your doctor before taking tadalafil (Cialis) to ensure it is the right fit for you, especially if you are taking other medications, like, nitrates or certain blood pressure medications.
Back to alcohol. Alcohol is considered a vasodilator, like tadalafil itself. Combining the two might cause a condition called orthostatic hypotension (postural hypotension).
Orthostatic hypotension can be simply explained as a sudden drop in blood pressure. This sudden drop is temporary, but it can cause a fall.
Another side effect of mixing alcohol with ED medications, like tadalafil (Cialis), is that drinking heavily can be another cause of erectile dysfunction (ED) in and of itself in a longer-term.
What is too much alcohol? 5 or more glasses of wine, or 5 or more shots of whiskey, for example, are considered too much. But a beer or a glass of wine is usually OK. Of course, there are other factors to consider, like age and overall health.
Do not take tadalafil (Cialis) if you have a severe heart problem, recently had a stroke, liver problem, or low blood pressure.
Get the Best Treatment for ED Through UPGUYS
Talking about intimate issues, like erectile dysfunction, can be challenging for some. Some people prefer not to talk to their own family doctor about this and not to go to their regular pharmacy to pick up the medications.
UPGUYS is a licensed online pharmacy. It is specialized in male health, like erectile dysfunction and hair loss.
The process is very easy and straightforward:
You fill out a short, preliminary questionnaire

We connect you to a Canadian physician to get a free consultation

We deliver the prescribed medication to your door in just a couple of days and for free
Take a look at UPGUYS prescription medications here and connect to us through this link.
Final Words
We understand that alcohol can be soothing to start a good date, and it can give a boost to your self-confidence. But, you should know that to enjoy the whole date night, you need to keep your limit. Drink a glass or two and let tadalafil (Cialis) do the rest.
Drinking too much alcohol can cause a sudden drop in your blood pressure, which can be very dangerous. But, in the long run, it can cause a more permanent erectile dysfunction.
If you need to talk to a physician and see if you can try tadalafil (Cialis) or other ED medications, fill out the form on UPGUYS, and we'll provide a free consultation for you.
---