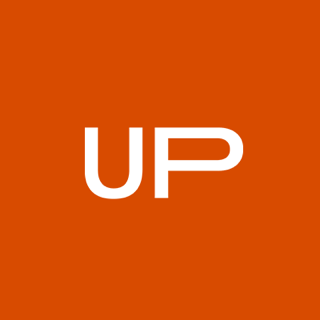 Published on April 24, 2023
Coming to grips with hair loss looks different from guy to guy. Some men embrace the new them—preferring the natural look. And it can work! Just ask Michael Jordan, Jason Statham and Dwayne "The Rock" Johnson.
For others, though, male-pattern baldness is an issue crying out for a solution. That's why millions of men around the world have turned to products and medications to slow or stop the hair loss process and grow some new hairs of their own. These things take time to start working though—at least 2-3 months.
So if you're looking for a temporary and immediate fix to thickening up your hair, we've come up with a few you can start using today.
Use Thickening Shampoo and Conditioner
Men might not know that it's generally recommended that you avoid washing your hair every day. Women have known about this for a while now, but men often think the best practice is to shampoo and use conditioner every day.
As the theory goes, washing your hair every day hinders the body's natural ability to produce less oil—oil that makes hair clump up and look less healthy. Instead, men should wash their hair every two or three days, so that dirt and oil are regularly removed, but your hair still has time to adjust to its oily state of being.
When you do get to washing your hair, reach for shampoos and conditioners that increase volume and thicken hair. There are a ton of brand-name products out there that will do for men's hair what they've been doing for women's hair for decades now. And the best part—they aren't any more expensive than regular shampoo.
Try Hair Building Fibre Products
We've come a long way since men sprayed black paint out of a can and onto their head to avoid the appearance of baldness. Hair-building fibre products use natural keratin—a protein found in real hair—that is applied to thinning areas of the scalp to make hair look instantly thicker. The fibres naturally have a static charge, which helps them stick to your hair for hours on end. Just make sure to avoid showers and excessive sweating—these fibres aren't invincible.
Try Texturizing Sprays
Adding to the list of products that you've never tried or you didn't know existed: texturizing sprays. These sprays often go on dry and help add volume to hair. They can even absorb some of the oil that's making your hair look clumpy and unhealthy. You might have to go into the women's section of the hair aisle for this one, but you'll be happy you did.
Use the Right Brush
"A brush is a brush," you might say. If so, you would be—how do you say?—wrong. The right brush in the right situation can actually make a big difference when it comes to hair texture, thickness and overall hair health. A boar-bristle brush should be used on dry hair to help stimulate the scalp and distribute your hair's natural oils. If you're blow-drying your hair, reach for a ceramic brush. Don't forget to clean them with warm water every once in a while. And make sure to brush gently—be nice to your hair.
Style Your Hair with Mousse
If Dippity Do was your hair gel of choice back in the day, you probably haven't considered using mousse to help style your hair—but you should. The white foam has a way of reaching each and every hair in a way that gels and waxes cannot. Coupled with blow drying and hairspray, the right mousse-enable hairstyle can really create the appearance of significantly thicker hair.
---