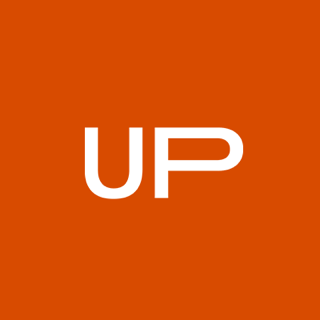 Published on February 03, 2022
The worldwide prevalence of erectile dysfunction signifies how common this condition is among men. Almost all men go through this at some point in their lives. But, the presence of this dysfunction here and there does not indicate a severe issue. In fact, it is only considered a problem when it happens more frequently than what's expected, which is around or more than half the time.
Let's give a good yet brief definition of erectile dysfunction (ED). Erectile dysfunction is the inability to keep and maintain a penile erection for the duration of intercourse. There are many reasons why some men go through ED. The reasons vary from underlying physical conditions, like heart problems, to ageing; from psychological reasons to drug interactions, like anti-depressants and blood pressure medicine.
Despite the generality and frequency of ED and the use of Viagra Canada, men find it hard to talk about this issue due to the wrong cultural remarks. There are many treatments available to address ED, though. But the question is should a doctor visit you and prescribe you the medication, or can you go to a pharmacy and get the little blue pills on your own?
Let me put the answer upfront and say: YES! You do need to see a doctor and get a prescription for Viagra. It's legal and necessary. But, if you want to know more about how Viagra works and why exactly you need a prescription for it, keep reading.
In this article, we talk about the following:
What is Viagra?

Do you need a prescription to get Viagra?

Why is it necessary to get a prescription for Viagra

Different ways to get a prescription for Viagra

Get your prescription online

Key takeaways

Disclaimer
You need a prescription to get Viagra and other ED medications in Canada.
What is Viagra?
Viagra was first introduced in 1996 by Pfizer. It's interesting to know that Viagra was first produced and tested for heart conditions, like high blood pressure and angina.
Two years after it was presented to the world, in 1998, FDA approved Viagra to be used for erectile dysfunction. In the following weeks, thousands of prescriptions for Viagra were made up.
The main active ingredient in Viagra that makes the magic happen is Sildenafil. Sildenafil is classified as a PDE5 inhibitor. This group of inhibitors is responsible for blocking the effects of an enzyme called phosphodiesterase type 5, or PDE5. As a result, the amount of blood that flows to the penis increases. Erection happens after stimulation and maintains during penetration. Sildenafil is the same ingredient in generic Viagra (Sildenafil). That's why Viagra and its generic version (Sildenafil) work exactly the same and share the same side effects.
Read more: 30 Viagra FAQs: Answers To Every Viagra Question.
Do You Need A Prescription To Get Viagra?
In short: Yes! You do need a prescription to get Viagra in Canada and many other countries, like the US. Viagra is a relatively safe medicine. After it was introduced to the market FDA approved it but made sure that it needed a prescription. This decision is based on good reasons that we will get to in more detail below. Other similar medications, like generic Viagra (Sildenafil), Cialis, Vardenafil, etc., are the same, requiring a prescription to be used.
Why Is It Necessary to Get A Prescription for Viagra?
Viagra is one of the most common, popular and seen pills, let's say ever! Apart from men whose life changed after Viagra was first introduced to the market, many people came across it in conversations or its many, many brief but crucial appearances in movies.
All this might give us the false impression that we know all there is about Viagra. For instance, in the films, you see the actors pop the blue pill and get to business without any prescriptions or consultations. But, like any other pill, there are some side effects, drug interactions, and many safety details we should be aware of before use.
On top of that, we are not constantly informed of what's going on with our own health! With many pills, Viagra included, we absolutely need to make sure if we have certain physical conditions or not.
Although Viagra is a relatively safe medicine, you need to talk to a doctor first to make sure the side effects and the drug interactions are no threat to your health.
First of all, these conditions might be the primary reasons behind erectile dysfunction. So, consequently, there will be no need to take any pills once the issue is addressed. Secondly, it is incredibly harmful and dangerous to take Viagra while having some physical conditions, like heart disease, blood pressure, a bent penis, and many more.
Consequently, although Viagra is a relatively safe drug, and its severe side effects are rare, they come with a prescription for all the reasons mentioned above.
Side Effects of Viagra
The following are some of the most common side effects of Viagra:
Headaches

Dizziness

Nausea

Diarrhea

Hot flashes
The following are rare but severe side effects of Viagra. In case any of these symptoms happen, seek emergency medical care:
Blurred vision

Chest pain

Fainting

Painful erection

Erection that lasts more than four hours

Ringing in the ear

burning or itching during urination
Different Ways to Get A Prescription for Viagra
Get A Prescription Online
Today, online platforms connect you to Canadian physicians to get prescriptions for erectile dysfunction and many other conditions. You don't have to schedule an appointment with your healthcare provider and go to their office. You simply submit your request online and get a call from a licensed doctor. Then, if appropriate, you will get the prescription for Viagra or generic Viagra (Sildenafil), and the medication discreetly gets delivered to you by mail.
During Covid specifically, online services have come in handy. They help keep you safe at the comfort of your home and help you with your health and sex life.
Get Your Prescription Online
If you'd like to talk about your problems in the bedroom with a physician, click here to connect to UPGUYS and fill out a preliminary questionnaire. There are different products your doctor might recommend to you after visiting you on the phone:
Sildenafil (Generic Viagra)

Vardenafil (Generic Levitra)

Tadalafil (Generic Cialis)

Tadalafil Daily (Generic Cialis Daily)

Delay Spray (Lidocaine HCl) (non-prescription)
The online option is very comfortable and practical, especially if you feel awkward talking about this particular issue with your family doctor. Feel comfortable asking about the different drugs used for ED treatment and their differences. Get all the information from the professionals online and make a safe, educated decision with the doctor's help.
Visit Your Family Doctor
You can always go to your family doctor and share your concerns about experiencing ED. Your family doctor is a professional, and with the right questions, they can quickly figure out which medication is the right fit for you. There is no need to feel embarrassed.
If you want to ask specifically about a medication, like Viagra, you can talk to your family doctor and ask them about its side effects, how to use it and its comparison to other meds. You can also discuss a referral to a psychologist, if appropriate.
Visit A Specialist
Last but not least, you can always seek help from a Urologist, Endocrinologist or other related specialists. Urologists are trained to treat ED. They can offer different treatments to you as they see fit.
Key Takeaways
The main thing to remember is that erectile dysfunction is so common, and there is no need to feel ashamed or embarrassed about it. There are medications available, and you always need a prescription to get them. There are many good reasons why a prescription is necessary to get Viagra, Sildenafil, Cialis, Tadalafil, etc. To name a few, we can mention some underlying physical conditions, like heart diseases, that Viagra (or other ED meds) can be dangerous for among those reasons.
There are many ways to get a prescription for Viagra. Online services, like UPGUYS, are the best options for the world today; you get connected to a licensed Canadian physician online and avoid all the waiting times, appointments and awkward encounters altogether.
You can also visit your healthcare provider or a specialist to get a prescription.
You should remember to mention all the physical issues you have and all the medication you use (drugs, vitamins, herbal medicines, etc.)
There are many treatments out there for erectile dysfunction. Don't waste any more time and start the treatment today.


---