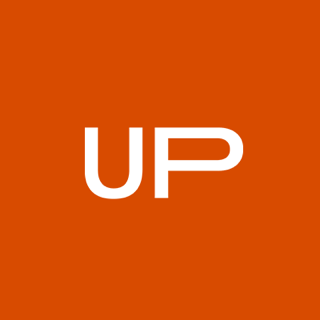 Published on June 03, 2022
Experiencing erectile dysfunction can be an embarrassing and shameful moment for any man.
Chances are, if it's happened to you, you've gone straight online to search for something that would help prevent it from ever happening again.
You've probably heard of Viagra (sildenafil) and Cialis (tadalafil), but did you know there's a lesser-known third pill that takes up 5% of the market?
That medication is Levitra.
Just because it trails behind Viagra and Cialis doesn't mean it's worse, though. It might even work better for you. Ask your physician about it.
In this article, we'll discuss how to use Levitra and erectile dysfunction as well as everything else you need to know about it, including the following:
What Is Levitra, and How Does It Work?

What Types of Levitra Are Available?

How To Use Levitra for Erectile Dysfunction

What To Take and What Not To Take With Levitra

Side Effects of Levitra

What's the Difference Between Levitra and Cialis?

What About the Difference Between Generic Vardenafil and Levitra?

How Much Does Levitra Cost?

Key Takeaways
What Is Levitra and How Does It Work?
Levitra is the brand name for the generic drug known as vardenafil. Vardenafil belongs to a group of medications called phosphodiesterase 5 (PDE5) inhibitors.
To understand how Levitra works, it's important to understand why erections and erectile dysfunction (also known as impotence) work in the first place.
An erection happens after there is increased blood flow to the penis. This happens when a man is stimulated by sexual thoughts or physical touch.
When a man is erect, a muscle in the penis relaxes the blood vessels, allowing increased blood flow through the penile arteries, filling two chambers within the penis.
After an erection, the blood vessels contract, allowing the blood to flow out.
Erectile dysfunction happens when not enough blood flows into the penis or if the penis can't sustain enough of that blood to maintain an erection.
Several other factors contribute to ED, including the following:
Stress or emotional reasons

Smoking

Drugs or excess alcohol

Obesity

Lack of exercise

High blood sugar (diabetes)

High blood pressure

High cholesterol

Aging
PDE5 enzymes break down substances that help give you an erection. Levitra works by blocking PDE5 and breaking down other substances produced by nitric oxide in the blood.
This allows the muscles in your penis to relax, which results in blood flowing more freely into the penis.
UPGUYS Products: Order Generic Levitra Online in Canada
What Types of Levitra Are Available?
Levitra and generic vardenafil are available as pills that can be taken orally. It comes in varying strengths:
5 milligram (mg)

10 milligram (mg)

20 milligram (mg)
The typical recommended starting dose for Levitra is 10 mg, but make sure to consult a physician to see which dosage is best for you.
How To Use Levitra for Erectile Dysfunction
Before taking Levitra, like any other medicine, you should read the instructions thoroughly and consult a doctor before ingesting it. You should always take Levitra exactly as they direct you to.
You should take Levitra anywhere from 25 to 60 minutes before you plan on having sex.
Levita is a prescription medication. This article is written for informational purposes only and does not constitute medical advice. The information provided in the articles cannot and should not replace advice from a healthcare professional. Talk to your healthcare provider about any physical or mental health concerns or the risks and benefits of any treatment or medication.
An erection won't just happen on its own, but once you are sexually stimulated, you should be able to get one. This effect lasts up to four or five hours after you take Levitra.
There isn't a "best time" to take Levitra for erectile dysfunction besides the time you plan on having sex — but you shouldn't take more than one in a day.
What To Take and What Not To Take With Levitra
You may be wondering what to take with Levitra, but there's nothing else you really need other than a glass of water.
You can take the pill with or without food, but it might work faster than normal if you take it on an empty stomach. Heavy, high-fat meals may slow down the effects of Levitra, which could leave an impatient partner waiting for the pill to start working its magic (so plan ahead).
You should also avoid eating grapefruit or drinking grapefruit juice with Levitra, as it can interfere with the metabolism and digestion of the medicine.
UPGUYS Products: Order Vardenafil (Generic Levitra) Online in Canada
It's never a good idea to drink alcohol excessively with medication, and Levitra is no different. It can lower your ability to get an erection, and too much alcohol can raise your risk of side effects, such as dizziness and low blood pressure.
You should also make sure to speak with a doctor and list any medications, supplements, and vitamins that you have been taking to make sure they do not interact with the drug. Some medications that can possibly interact with vardenafil include the following:
Alpha-blockers

used for blood pressure

HIV protease inhibitors

Guanylate cyclase stimulators

Nitrates or nitric oxide donors that are used for the heart

Other PDE5 inhibitors such as Viagra or Cialis
If you have any questions, speak to a healthcare professional.
Side Effects of Levitra
There are several side effects that have been reported with the use of Levitra. They range from common to rare, trivial to serious.
Common Side Effects (may affect 1 in 10 users):
Headache

Indigestion

Runny nose

Flushing

Dizziness
Uncommon Side Effects (may affect 1 in 100 users):
Increased heartbeat

Ringing in ears

Vertigo

Sleeping disorders

Swelling in face, lips, or throat

Numbness

Vision effects and light sensitivity

Breathlessness

Acid reflux

Diarrhea, vomiting, nausea

Rash

Back or muscle pain

Prolonged erections
Rare Side Effects (may affect 1 in 1,000 users):
Very Rare to Unknown Side Effects (may affect less than 1 in 10,000 users):
Blood in urine

Blood in semen

Bleeding in brain

Sudden death
You should also be aware of a rare side effect called priapism. This is when an erection lasts for 4 hours or longer and can be very dangerous, as it can damage the tissues in your penis.
If you experience priapism or one of the more severe symptoms listed above, be sure to call a doctor immediately.
What's the Difference Between Levitra and Cialis?
Among the "big three" erectile dysfunction medications, Levitra (vardenafil) and Viagra (sildenafil) are much more similar. Levitra does have some significant differences from Cialis (tadalafil), though.
While Viagra and Levitra only last around 4-5 hours, Cialis can last up to 36 hours after being taken.
Another difference is that tadalafil (Cialis) is offered as a daily dose (even if you don't plan on having sex every day).
As for similarities, they all share similar side effects, and they all thankfully help with erectile dysfunction.
Speak to a doctor to see which one fits your needs the best.
What About the Difference Between Generic Vardenafil and Levitra?
Generic vardenafil is just as safe and effective as Levitra.
Any drug that the Food and Drug Administration lists on their Authorized Generic Drugs has been declared to function the same as the brand name versions.
The only differences you may notice are things such as flavour or colour.
The reason why generic products are so much cheaper is that they don't have a brand name.
How Much Does Levitra Cost?
Like most other drugs, the brand-name product costs much more than the generic version. Brand-name Levitra costs almost $1,600 for 30 pills of the 20 mg dosage.
On the other hand, generic vardenafil tablets can be found much cheaper. The dosages range from 2.5 mg to 20 mg. The actual prices vary, depending on several factors, including the following:
The price of Levitra and generic vardenafil is quite expensive compared to sildenafil (Viagra), which can be found for a fraction of that price.
Luckily, there are subscription services that offer generic erectile dysfunction pills for a great deal in a discrete manner.
Key Takeaways
That's everything you need to know about how to use Levitra (a prescription medication) for erectile dysfunction.
By now, you should be an expert on all things vardenafil, including how it works, how to take Levitra, cost, and side effects.
But the biggest takeaway that you should get from this article is knowing that you're not alone when it comes to erectile dysfunction.
1 in 10 men is estimated to have had some form of ED in his lifetime. Not only is the issue common, but we're also here to help you take a tough problem and make it as easy and smooth as a process to get you back on track quickly.
Click & see the solutions we offer for ED and get your confidence back today!
---