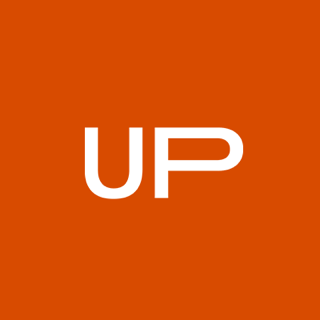 Published on April 19, 2022
Erectile dysfunction refers to the inability to get or keep an erection firm enough for sexual intercourse. There are many possible causes of erectile dysfunction, ranging from physical to emotional conditions.
While the condition can result in a loss of intimacy in a relationship and affect the mental well-being of both partners, the good news is that treatment options are available.
In this blog post, we will highlight Cialis, which is also known by its generic name, tadalafil.
If you are experiencing erectile dysfunction, then this article is for you. In this article, we will talk about the following:
What is Cialis?

What is Cialis taken for?

How Cialis works for erectile dysfunction

What dosage is Cialis available in?

How to store Cialis

Alternatives to Cialis

Final words
What Is Cialis?
Cialis is one of the most popular options to treat erectile dysfunction. It was first approved in Canada in November 2003. It is available in both brand and generic versions as an oral tablet.
The tablet can be taken once a day or as needed, depending on the specific prescription and the dose. It is available in several doses, which we will highlight below.
UPGUYS Products: Order Generic Cialis Online in Canada
Cialis is a fast-acting treatment for erectile dysfunction; it takes effect within 30 minutes to 2 hours and can last for up to 36 hours.
To summarize, Cialis is popular among Canadian men for the following reasons:
It is effective in treating erectile dysfunction

It is convenient to take (daily or as needed)

It offers dosage flexibility

It is affordable (under $5 per daily pill)

It is a tolerable and

safe treatment option
What Is Cialis Taken For?
Cialis has been approved for the treatment of men who experience erectile dysfunction.
It may also be prescribed for symptoms of benign prostatic hyperplasia, a common condition that is also known as prostate gland enlargement.
Following the prescription and your doctor's advice will help you to get the maximum effect from Cialis. Let's take a closer look at how Cialis works for erectile dysfunction and its effectiveness.
How Cialis Works for Erectile Dysfunction
Cialis is what's known as a phosphodiesterase type 5 (PDE5) inhibitor. For erectile dysfunction, it works by relaxing smooth muscles in the blood vessels of the penis.
As a PDE5 inhibitor, Cialis works in the presence of nitric oxide, which is released during sexual arousal. The result of taking Cialis is improved blood flow to the penile tissue.
Is It Effective?
The short answer here is yes, Cialis is an effective prescription medication for the symptoms of erectile dysfunction. Several studies have reported on the effectiveness of Cialis.
In one such study, one group of participants took 20 mg of Cialis when needed to treat their erectile dysfunction, while another group took a placebo. Using the International Index of Erectile Function (IIEF), the group who took Cialis saw their IIEF score improve by 6.9 to 9.3 points, signifying an easing of erectile dysfunction symptoms.
Read more: Cialis warnings and precautions!
The control group, those who took a placebo, either improved their IIEF score by a maximum of just 0.3 points or saw their score decrease. A decreased score signifies a worsening of erectile dysfunction symptoms.
Another study saw one group of participants take either 2.5 mg or 5 mg of Cialis, or a placebo tablet, on a daily basis. A similar improvement in IIEF scores was noted among the group that took Cialis, with little to no improvements for the group that took the placebo.
The bottom line is that the effectiveness of Cialis is strongly backed by scientific research.
What Dosage Is Cialis Available In?
Cialis can be taken either as needed to treat erectile dysfunction or on an ongoing, daily basis. The oral tablet is available in 4 different strengths:
2.5 mg

5 mg

10 mg

20 mg
Let's look at the dosage information for both as-needed use and once-daily use. Note that this information is for adults between the ages of 18 and 64. Cialis should not be used in children under age 18 years, while dosages will differ for men aged over 65.
As-Needed Use
The typical starting dose for as-needed use is 10 mg. This dosage may be increased to 20 mg or decreased to 5 mg by your doctor, based on how well your body has reacted to tadalafil and how well it is working.
One tablet should be taken before you expect to have sexual activity. As noted above, it may take between 30 minutes and 2 hours before it takes effect.
UPGUYS Products: Order Tadalafil (Generic Cialis) Online in Canada
Once-Daily Use
For once-daily use, the typical starting dose is 2.5 mg per day. As with the above dosage option, your doctor may increase this to 5 mg per day depending on how well it is working for you and how your body has reacted to it.
It is recommended that you take the tablet at approximately the same time each day.
Does Insurance Pay for Cialis?
The answer depends on your specific insurance provider and your type of coverage. It is recommended that you save your receipt and submit it to your insurance provider.
Tips for reducing the long-term costs of Cialis include buying online, buying generic versions, and buying in bulk.
How to Store Cialis
Cialis should be stored at room temperature (between 59°F and 86°F or 5°C and 30°C). Avoid storing this medication at high temperatures and in damp or moist areas, such as bathrooms.
Some tips for travelling with Cialis include:
Carry the original prescription-labelled container with you (in case you need to show airport staff)

Avoid placing it in glove compartments when the temperature is very cold or hot

Avoid putting it in checked luggage; always carry it with you when travelling
Are There Any Alternatives to Cialis?
Yes, there are a number of alternatives to Cialis. One similar medication for treating erectile dysfunction is sildenafil. The main difference is that sildenafil (the generic version of Viagra) does not last for as long in the body as Cialis (approximately 2 to 5 hours versus up to 36 hours).
Read more: Cialis in the morning and Viagra at night
Other options for treating erectile dysfunction include:
Viagra

Levitra

Staxyn

Stendra
Consult with your doctor about the most suitable medication for you. Be aware that different medications may have different side effects.
Read more: Cialis Cost
5 FAQs About Cialis for Erectile Dysfunction
Before we finish up, let's ask and answer five frequently asked questions about using Cialis to treat the symptoms of erectile dysfunction.
1- Is Cialis Stronger Than Viagra?
Viagra can last for up to 5 hours. As noted, Cialis can last for up to 36 hours in the body.
2- Are There Side Effects From Taking Cialis?
Some of the common side effects of Cialis include:
Upset stomach

Headache

Muscle aches

Back pain

Diarrhea
If you experience severe side effects when taking Cialis for erectile dysfunction, seek immediate medical help.
3- How Are Doses Set for Over-65s?
For people aged 65 and over, the starting dose will be determined by their doctors. Because the drug will be processed more slowly, a lower dosage may be advised. An excess of the medication in the body may be dangerous.
4- Can It Cause Allergic Reactions?
Cialis can cause allergic reactions, and systems may include hives, rashes, swelling of the throat or lips, and difficulty swallowing or breathing. Always consult your doctor before taking Cialis.
5- Does It Lower Blood Pressure?
Cialis may help to lower blood pressure. This is because it works by opening up blood vessels in the body, therefore making blood flow easier.
Final Words: How to Get the Best Result With Cialis
The key takeaway here is that Cialis is an effective treatment option for erectile dysfunction. It is also worth remembering that erectile dysfunction is a common condition that affects many men, and it is nothing to be embarrassed about.
One of the best ways to get Cialis in Canada is with UPGUYS. We will help you get a licensed Canadian physician online. This means you will be able to skip the waiting times and the awkward encounters.
Check out our process here and see just how easy it is with UPGUYS.
---