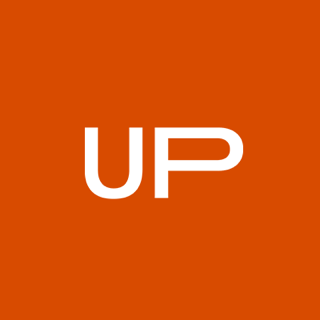 Published on April 19, 2022
When it comes to erectile dysfunction medications, Cialis is preferred three to one over its closest competitor, Viagra. And for a good reason.
This is because Cialis lasts up to six times longer than Viagra. Us men can take it more often and be more spontaneous with sex than we can with the use of other erectile dysfunction remedies.
But what about Cialis (also known by its generic name, tadalafil) side effects? Are there many? Are they serious? In this article we will talk about the following:
Common Cialis side effects

Cialis serious side effects

Likelihood of experiencing common side effects of Cialis

Likelihood of experiencing serious side effects of Cialis

How long do the side effects last?

How to get rid of the side effects of Cialis

When you should not use Cialis

Key takeaways

For more information
Common Cialis Side Effects
The following are some of the more common side effects that may be experienced while using Cialis:
Headache

Upset stomach/diarrhea

Back or muscle pain or in the arms or legs

Nasal blockage/congestion

Upper respiratory issues

Flushing (reddening of the skin of the face or head)

Swelling of the nose or pharynx

Dizziness
While these can be annoying, and each individual will tolerate them differently, they need not put men off from the use of Cialis/tadalafil.
Cialis Serious Side Effects
While there are possible serious side effects associated with taking Cialis, they are rare. Yet men should familiarize themselves with these risks in order to make an educated decision when it comes to choosing any erectile dysfunction medicine.
The following serious side effects can cause debilitating conditions and even death.
Prolonged Erection (Priapism)
An erection lasting for more than four hours needs to be treated right away. This condition can lead to damage to the penis that could result in the future loss of ability to achieve an erection.
Sudden Decrease or Loss of Vision
This is referred to as Nonarteritic Anterior Ischemic Optic Neuropathy (NAION) and is possible in one eye or both.
Hearing Loss
It is possible to experience ringing in the ears or dizziness in addition to a loss in hearing volume.
Cardiac Effects
Including chest pain, heart attack, or stroke. The majority of men (though not all) who have suffered cardiac events after taking Cialis had pre-existing risk factors.
Low Blood Pressure
Cialis naturally lowers blood pressure by smoothing the muscles in our arteries. Men will want to take extra care with combining Cialis with certain blood pressure medications, particularly alpha-blockers.
Allergic Reactions
These too are rare, but it is possible to experience the following types of allergic reactions to Cialis:
Hives

Stevens-Johnson syndrome

Exfoliative dermatitis
In the event that these serious side effects occur after ingesting Cialis, seek immediate medical attention.
Read more: Cialis Cost
Likelihood of Experiencing Common Side Effects of Cialis
The possibility of experiencing non-threatening side effects varies by dose. Lower doses, as one might imagine, tend to cause side effects in lower percentages.
Cialis is typically prescribed in four different doses: 2.5 mg, 5mg, 10mg, and 20mg. The following charts illustrate how likely a prescribed dose will cause the most common side effects:
2.5 mg dose:
Headache — 3%

Stomach upset — 4%

Muscle pain — n/a

Back pain — 3%

Nasal congestion — 2%

Flushing — 1%

Limb pain — 1%
5 mg dose:
Headache — 11%

Stomach upset — 4%

Muscle pain — 3%

Back pain — 1%

Nasal congestion — 2%

Flushing — 2%

Limb pain — 1%
10 mg dose:
Headache — 11%

Stomach upset — 8%

Muscle pain — 5%

Back pain — 4%

Nasal congestion — 3%

Flushing — 3%

Limb pain — 3%
20 mg dose:
Headache — 15%

Stomach upset — 10%

Muscle pain — 6%

Back pain — 3%

Nasal congestion — 3%

Flushing — 3%

Limb pain — 3%
Read more: Headache After Viagra, Cialis, and Levitra
Likelihood of Experiencing Serious Side Effects of Cialis
Statistically, the likelihood of experiencing serious Cialis side effects is rare. Cialis and tadalafil were FDA approved in 2003, and they rarely cause serious side effects in men.
Serious side effects are more likely when a pre-existing cardiac condition exists or when combined with medications that are contraindicated for use with Cialis. More on that further down in the article.
UPGUYS Products: Order Generic Cialis Online in Canada
How Long Do the Side Effects Last?
Most side effects will abate within hours of their onset or days later in some situations, after the discontinued use of Cialis.
Back pain and muscle aches usually do not occur until 12 to 24 hours after the ingestion of Cialis. If these side effects occur, they should dissipate within 48 hours or less.
Vision changes from Cialis, while rare, can be long-lasting and even permanent.
How to Get Rid of the Side Effects of Cialis
An ounce of prevention is worth a pound of cure. Men who are careful on the front end will be less likely to experience a negative outcome on the back end. With that in mind, you should follow these steps before taking Cialis/tadalafil:
Talk to a

medical professional/practitioner

about all conditions that you suffer from, especially cardiac and nervous system issues. The fuller the medical history is given, the better.

Tell your medical professional/practitioner about all medications and supplements that you are taking.

Tell your medical professional/practitioner if you are allergic to Cialis/tadalafil.

Be careful with the following, other ingested consumables when taking Cialis.
Alcohol
Don't consume alcohol around the same time as ingesting Cialis. Alcohol also lowers blood pressure, and combining it with Cialis can lead to dangerously low blood pressure.
Grapefruit
Grapefruit or grapefruit juice has the effect of slowing down metabolism, which can alter the effects of Cialis in your system. In fact, avoid all other foods that are also known to slow down metabolism.
UPGUYS Products: Order Tadalafil (Generic Cialis) Online in Canada
Other ED Medicines
Do not use Cialis with other erectile dysfunction medications. This could result in lowering your blood pressure to dangerous levels or cause other undesired complications.
Read more: Cialis Drug Interactions
Take Only as Directed
Do not alter the dose prescribed. Do not take more or less frequently than prescribed.
When You Should Not Use Cialis
Based on studies and experience with large numbers of patients, men should not ever use Cialis in combination with the following medicines:
Nitrites

Boceprevir

Erythrityl Tetranitrate

Isosorbide Dinitrate

Isosorbide Mononitrate

Nitroglycerin

Pentaerythritol Tetranitrate

Nitrates

Riociguat

Telaprevir

Vericiguat
In a more general sense, men should proceed with caution taking Cialis with any of the following types of medications:
Rifamycins

Antibiotics

Antifungals

Antidepressants

Heart or blood pressure medications

Drugs that treat prostate disorders

HIV/AIDs medications

Seizure medications
Key Takeaways
Cialis can be a quality of life changer for men suffering from erectile dysfunction, but men must understand the possible risks of its use. The common Cialis side effects usually do not last more than a few hours or days, and serious side effects are rare.
There are certain medications, and consumables men should not mix with Cialis, and there are many other ways to reduce risks associated with taking Cialis.
Cialis may or may not be the answer for everyone, and if it is not, be mindful that there are other options. To learn more, visit UPGUYS FAQ.
We have a wealth of information available on erectile dysfunction.
---