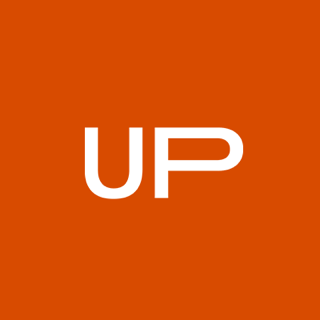 Published on May 05, 2020
A look at the varieties of minoxidil, how to use it, and the side effects
If you're one of the nearly 50 percent of Candian men experiencing male pattern baldness, you've probably done at least a bit of research on treatment options. Near the top of the list in terms of popularity is minoxidil — known more commonly as the brand name under which it's sold: Rogaine®.
Background
Minoxidil has been sold and marketed as a medical treatment for hair pattern baldness in the United States since 1988, with the rest of the world eventually following suit. It's become so popular among men (and women) looking to fight hair loss that one report predicts the market for minoxidil will exceed $1bn worldwide by 2024.
What are the different varieties of minoxidil?
Minoxidil is available in both a 2% and 5% variety. It comes in two different forms: foam and liquid.
How do you use minoxidil?
Both liquid and foam versions are applied to the scalp where hair is thinning twice per day. For best results, part hair where hair is thinning and apply minoxidil directly to the scalp to increase direct contact with thinning areas. Minoxidil works best on dry hair.
Liquid minoxidil can be applied in two ways: sprayed on or by using a plastic dropper. Typically, three squirts from the spray are required, while 20 droplets should be administered via the dropper.
Foam minoxidil is sprayed directly on the scalp and then gently rubbed in to increase direct contact with the scalp.
You should avoid showering or sweating for around 4 hours after applying minoxidil.
How effective is it?
Minoxidil is generally considered an effective treatment for hair loss – and is sold as such with the approval of federal health authorities like Health Canada.
A variety of studies with tens of thousands of participants have shown that minoxidil is effective in slowing or stopping hair loss and/or increasing new hair growth. Though minoxidil won't likely return your hair to its pre-hair loss stage, a meta-analysis of dozens of academic studies found that, as a treatment for hair loss, minoxidil is absolutely better than a placebo.
Studies have found that the 5% variety is more effective than the 2% formulation. And that any positive result is lost if minoxidil therapy is discontinued. Best results also occur based on the twice-per-day application.
How does it work?
Interestingly, the actual mode of action of minoxidil's ability to be an effective treatment in hair loss is not 100% clear. Some experts think that the active ingredient helps to prolong the hair growth phase of the hair cycle and increases the actual size of the hair. In short, researchers aren't totally sure how it works. But study-after-study has shown it does work.
What are the side effects?
Side effects are generally mild and include scalp redness, itchy scalp, scalp dryness, and flaking. There is also a risk of accidental application to the face or neck, which can cause unwanted hair growth. There is also a small risk of a drop in blood pressure, heart palpitations, and allergy. You should always consult your doctor before using minoxidil as a treatment for hair loss.
What are your options?
If you're experiencing hair loss as a result of male pattern baldness, minoxidil may be a potential option for you to explore. Though both the 2 and 5 percent versions are available over the counter, it's important to consult a doctor before starting treatment. A licensed physician will be able to understand your symptoms and carve a path forward while making sure you're not at risk for any side effects.
Effective treatments for hair loss exist. And you might just be a few simple steps away from exploring them and becoming a better you.
---