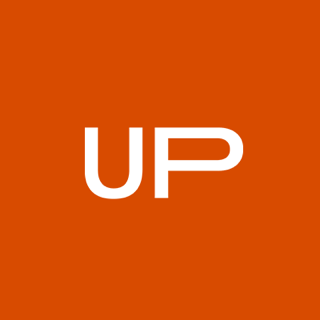 Published on May 16, 2022
Nearly 80 percent of men and 50 percent of women experience some form of hair loss or scalp thinning in their lifetime. The average scalp is home to anywhere from 100,000 to 150,000 hairs, so managing those hairs can take some serious time and effort.
Although hair loss is not an uncommon phenomenon, minoxidil is a topical or liquid medication that can help stimulate and slow the balding of hair follicles.
Minoxidil does not cure baldness. If you are familiar with this medication, you might have heard of some minoxidil side effects. Although these side effects are not life-threatening, they are worth being informed on.
Before you consider using this medication, let us cover a few minoxidil common side effects. Keep reading to find out if this medication is safe for you.
UPGUYS Products: Order Minoxidil Online in Canada
When Is Minoxidil Prescribed?
Before you can get your hands on or worry about minoxidil side effects, you need to know if you qualify for its use.
Minoxidil is the most effective treatment option prescribed for people under 40 years old who have had recent hair loss. The use of minoxidil has not been regularly tested on people over the age of 65. This product will not have any significant effect on a receding hairline.
Most of the new hair that grows thanks to minoxidil will be lost after the first few months of using the drug. To combat this issue, an individual should use the medication for at least four months to one year before they start seeing any effects or benefits.
This medication is designed for extended use or a life-long period.
Once you have started minoxidil, ensure you have a good system for managing the time to take the product. If you miss a dose of the medication, do not double the dose to make up for missing it.
Minoxidil Side Effects
If you are using minoxidil correctly, side effects are usually limited. Minoxidil is for external use only. If you experience or accidentally cause any application to the eyes, nose, or mouth, seek medical help.
Minoxidil has a varying list of side effects, with the most common being a change in the colour or texture of an individual's hair.
More minoxidil serious side effects include:
unwanted growth of facial hair,

chest pain and rapid heart rate,

swelling in the hands, feet, or rapid weight gain

warmness, tingling, redness

extreme scalp irritation,

and light-headedness.
Read more: Minoxidil & Alcohol
A person may experience some or numerous side effects when taking minoxidil. This is not the full list of side effects, and others could occur. Additional side effects require a doctor's opinion immediately.
If you have any allergic reactions: swelling of bodily areas, hives, or difficulty breathing, contact emergency services directly. You can report all side effects to the Federal Drug Administration (FDA).
Many of the side effects listed above will share some of the same results of rogaine side effects. Hair loss is a difficult thing to manage. All efforts and precautions should be taken.
UPGUYS Products: Order Minoxidil + Finasteride Online in Canada
How to Take Precautions
If you want to know how to reduce the side effects of minoxidil (Rogaine), take some time to discuss a few areas of concern with your doctor. Before deciding to use minoxidil, you should:
be open and honest with your doctor regarding any prescription or nonprescription medications you are actively taking,

relay any previous health risks (liver, heart, or kidney disease),

explain any plans to become pregnant, if you are pregnant, or if you are breastfeeding,

and avoid prolonged exposure to sunlight (minoxidil could make your skin more sensitive to light).
Once you have started using minoxidil, make sure you are regularly attending and scheduling doctor's visits to keep track of your progress. These appointments are also a great time to ask any questions you have about side effects you have noticed.
Hair loss will not stop immediately once you start using minoxidil. You may still experience some hair loss after two weeks of use.
Read more: Minoxidil Cost in Canada
Proper Use for Minoxidil
Following the instructions on a label for minoxidil (Rogaine) is very important. As mentioned above, speaking with your doctor and relaying all precautions can help to avoid any issues before taking the medication. However, once you are taking minoxidil, following directions can make or break the development of side effects.
When you are applying minoxidil, you should not be using any other skin products on the area of the skin. Minoxidil should not be absorbed through the skin in high quantities.
To apply minoxidil:
Ensure your hair and scalp are completely dry before applying the medication.

Apply one millilitre (mL) to the scalp two times a day, beginning in the center of the prescribed area.

Avoid shampooing your hair for four hours after application.

Allow the medication to dry for two to four hours before falling asleep to ensure it will not shift. Cross-contamination to your pillowcase or bedsheets should be avoided.

Avoid using a hairdryer on your scalp after using minoxidil.
UPGUYS Products: Order Generic Rogaine Online in Canada
Each dose level is different for each patient. Minoxidil application depends on the type of use. Use for hair growth and use for topical foam dosage are distinct. Make sure you are storing minoxidil in a closed container, away from sunlight, moisture, and heat. Outdated medicine should be thrown away.
Minoxidil comes in both a two and five percent variety. Many doctors have found that the five percent variety of minoxidil has shown the best results.
Become a Better Version of Yourself
Most men do not take the time to look in the mirror. Because of this, male baldness can creep up on someone.
Considering minoxidil side effects, finding the right care for your scalp involves trial and error. Take the most sensitive and private areas of your life into your own hands with UPGUYS.
All medications and products are clinically proven and prescribed by Canadian medical practitioners and dispensed by licensed pharmacies. It is common for men to bury their problems until it gets serious. Do not wait.
Start your journey and take control of hair loss. Browse our selection of medications and get a free consultation with a Canadian doctor today.
---