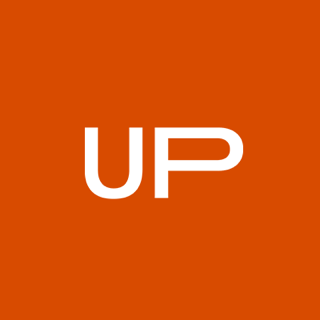 Published on April 12, 2022
Did you know that there are studies that link hair loss to lower self-esteem and decreased self-confidence? It even lowers the quality of life for men because of their self-perception in interpersonal relationships.
Hair loss can be challenging to deal with. There is a lot of information out there, so you need to understand what works best for you and how to use the product or treatment effectively.
Are you considering using minoxidil for hair loss? In that case, you have come to the right place. In this article, we talk about the following:
What Minoxidil is

How you can use minoxidil

How you should apply minoxidil

How much minoxidil should you use

How to use minoxidil foam

How to use minoxidil for your beard

Key takeaways
With this knowledge, you can arm yourself and take the right steps. You can learn all about how to use minoxidil for hair growth.
UPGUYS Products: Order Minoxidil Online in Canada
What Is Minoxidil?
Minoxidil is a solution and foam that is used to help with hair loss in men. It is generally not useful for baldness at the front of the scalp or a receding hairline. There is a separate regime for women, so take care that you choose the right option.
How To Use Minoxidil?
Minoxidil comes with a list of instructions that you need to adhere to. You will not see changes immediately. Rather, it requires a consistent routine of applying minoxidil to your scalp twice a day.
With a consistent routine, you may see results in a few months. Be careful to only use the product as directed. Using more quantities of minoxidil or applying the product more often may not make any difference in your hair growth, but it depends on your particular circumstances.
Read more: What Happens If I Stop Using Minoxidil Or Finasteride?
You can also consider using finasteride and minoxidil together. Finasteride works by directly combatting DHT, which is a form of testosterone that causes hair loss on the scalp.
Minoxidil, on the other hand, is a vasodilator. This means that it works on stimulating the hair follicles and promotes increased blood flow to the scalp. A combination regime of finasteride and minoxidil can get you some of the best results for your hair loss.
How To Apply Minoxidil?
The first step to applying minoxidil is to make sure that your hair and scalp are completely dry. Remember that you have to apply the treatment twice a day, and you cannot shampoo your hair for at least 4 hours.
As such, it's best to take a shower and apply the treatment once your hair is dry in the morning. You can apply the second dose before you go to bed. Your hair may feel wet or oily, but don't use a hairdryer as this will make the treatment less effective.
Read more: Quick Facts About Minoxidil And How It Works Against Hair Loss
Apply the amount prescribed for the area of the scalp that you want to treat. You may get more information from your physician on how to apply the solution and how much to apply.
Remember to wash your hands immediately. You don't want to unintentionally ingest the solution. Minoxidil can also stain your clothing or pillows, so take extra care to let the treatment dry in your hair before going to bed.
How Much Minoxidil To Use?
There's no point in using more quantities of the product than what is set out in the instructions. You also don't need to use it more than twice a day. However, there is no research on the effects of using more minoxidil or using the treatment more often.
Use your judgment and act accordingly. You can try increasing your dosage over time and analyze whether you see a difference. Everyone's body is different and may react differently to minoxidil.
UPGUYS Products: Order Generic Rogaine Online in Canada
If you have sensitive skin, you may want to test it slowly before increasing the dosage. Adults must apply 1 millilitre of the solution to the scalp twice a day. If you are using it on children, discuss the dosage with your doctor and make sure to understand all the risks.
How To Use Minoxidil Foam?
Minoxidil comes in the form of a liquid or foam. Both types of minoxidil have to be applied to your scalp.
You can apply the liquid solution using a dropper that comes with the treatment. The foam treatment comes in a spray bottle. Since they both work the same, the reason to choose one over the other is a matter of convenience and ease of application.
UPGUYS Products: Order Minoxidil + Finasteride Online in Canada
The foam version of minoxidil does not contain propylene glycol, which is water-soluble alcohol. Propylene glycol may cause redness and irritation in some people. If you have extra sensitive skin, then the foam Minoxidil is the better option for you.
To apply minoxidil foam:
Turn the can upside down and press the nozzle on your fingers.
Use your fingers to spread the foam over your hair loss area.
Gently massage your scalp.
For adults, apply half a capful of the foam solution to the scalp twice a day. For children, consult with your doctor first.
How To Use Minoxidil for Beards?
Many people ask if they can use minoxidil on their beards. Minoxidil can be used to stimulate hair growth on your face, but keep in mind that there haven't been a lot of studies done to support or dismiss the benefits of minoxidil on beards.
Key Takeaways
Minoxidil is a solution that is used to help stimulate the scalp and increase blood flow, which can help with hair growth. Make sure you understand and read the instructions on the box, so you know how to use minoxidil and consult with your doctor. Following the instructions may help you see a difference sooner rather than later.
Apply the right amount to your scalp twice a day. Do not shampoo your hair for 4 hours after applying the minoxidil. Remember, don't blow dry your hair either because it can reduce the effectiveness of the treatment.
Get your Minoxidil from UPGUYS today. With fast delivery and easy online purchase, you can get your start using your minoxidil soon. The right products for the right price can help you move to a more confident you in no time.
---