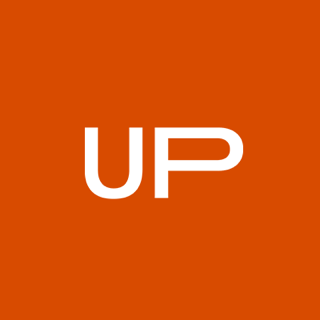 Published on May 18, 2022
While there are plenty of reasons to shy away from alcohol, many people won't consider there to be a downside to having a drink or two. Everything is good in moderation, right?
But mixing a medication like minoxidil with alcohol could be riskier than you think. While small amounts of alcohol don't usually have serious side effects, large amounts can have detrimental effects on your body. Therefore, taking minoxidil and alcohol together requires serious consideration of the consequences.
Taking minoxidil with alcohol may increase your risk for negative side effects. If you love drinking, but you're considering a treatment like Rogaine, we have some crucial information for you. Keep reading about the safest approach for taking the two together.
Minoxidil and Alcohol: Frequently Asked Questions
Is there any minoxidil and alcohol risk? We've gathered the top three frequently asked questions when it comes to drinking on minoxidil. Remember to always consult with a licensed physician before starting a medication, especially if you regularly use drugs or alcohol.
Minoxidil can be found under the following brand names in Canada:
Apo-Gain

Gen-Minoxidil

Hairgro

Hair Regrowth Treatment

Med Minoxidil

Minox
Read more: Rogaine & Alcohol
1- Can I Drink Alcohol While I'm on Minoxidil?
Technically, you can. There is no known direct drug interaction when mixing minoxidil with alcohol. As long as you are of legal drinking age, there is no scientific reason you need to avoid simultaneous minoxidil and alcohol use.
However, experts advise limiting your alcohol intake as alcohol can indirectly influence minoxidil's effectiveness. Users have reported minoxidil alcohol headaches as well, likely due to the dehydrative effects.
Read more: Minoxidil Warnings & Precautions
2- How Much Alcohol Can I Drink While on Minoxidil?
In terms of drinking on minoxidil, we recommend consulting with a physician about how much you can drink. Your physician will have your health records on hand and should be able to advise you about how much is safe to drink, considering your history. If you wish to work with one of our licensed providers, you can visit the application portal here.
Read more: Minoxidil Cost
3- What Are the Side Effects of Taking Minoxidil and Alcohol?
Minoxidil side effects with alcohol depend on the method of application of your minoxidil. Alcohol with minoxidil (topical) has different effects than alcohol and minoxidil (oral).
If you're applying the medication topically, you may experience skin irritation if you consume alcohol or use another skin care product containing alcohol. This is because alcohol has a dehydrating effect on our body and, therefore, our skin; dehydrated skin is more likely to become irritated.
Read more: Minoxidil Right Dosage
Other than that, topical minoxidil is not known to react with alcohol use. Consult with a physician before prolonged periods of mixing alcohol with minoxidil.
Taken orally, minoxidil may react with alcohol and decrease your blood pressure. However, this side effect is rare. If you experience lowered blood pressure on this medication, see a physician.
Clinical Minoxidil
UPGUYS carries a range of products containing minoxidil. Visit here to learn more about us. We partner with Canadian medical practitioners and licensed pharmacies to dispense minoxidil.
You will need to consult with a licensed physician and have them write you a prescription to use these medications. Once you do so, you will be able to order minoxidil through us for free and discreet delivery to your door or to a location of your choosing.
These products are clinically proven. We also run a blog about hair care for men where you can find useful information.
Finasteride + Minoxidil
We are licensed to dispense both finasteride and minoxidil. Minoxidil topical is available as a liquid solution or a foam. Finasteride should be taken orally as a tablet.
We dispense 28 tablets of finasteride (1mg), as well as 30mL of minoxidil, AM extra strength and 30mL of minoxidil PM extra strength.
Finasteride will have a systemic effect, while minoxidil will have a localized effect.
Medications will be compounded at a licensed facility in Burnaby, BC. You can read more about the process in detail.
Finasteride (Generic Propecia)
Oral finasteride is one of several 5-alpha-reductase inhibitors. This medication works by blocking the conversion of testosterone into DHT. DHT is a hormone that is thought to be responsible for problems like male pattern baldness.
Finasteride comes in tablet form. Instead of working locally to promote hair growth on your scalp, it has a more systemic effect throughout your body.
If you're taking finasteride, you may be wondering whether it has any significant interaction with alcohol. You can learn more about the interactions here.
We dispense 28 tablets of finasteride 1mg through our pharmacy.
Remember, before taking any medications to treat hair loss, consult with your doctor first.
Minoxidil AM/PM (Generic Rogaine)
Finally, our pharmacy dispenses minoxidil AM/PM, a generic version of Rogaine.
Minoxidil is thought to work by promoting vasodilation. This increases blood flow to various areas of the body, including the hair and scalp. Topical application can improve blood flow to a local area.
You can purchase 30mL of the AM formulation and 30mL of the PM formulation at a time.
If purchased through us, the products will be compounded and dispensed at our facility in Burnaby.
UPGUYS Products: Order Generic Rogaine Online in Canada
Mixing Minoxidil and Alcohol Safely
If you're wondering how you can safely manage minoxidil and alcohol use, you can read our blog for more information.
The primary consideration when taking the drug safely is knowing about its different formulations and side effects.
It is advised for users of oral minoxidil (marketed under the brand name Loniten in Canada) to be more cautious when mixing it with other drugs. Oral minoxidil has a far more extensive list of side effects compared to the topical version we dispense.
In general, if you're concerned about how safe it is to combine alcohol with minoxidil, consult with your doctor as soon as possible. They may recommend you alternate days taking the medication and consuming alcohol, or they may tell you you're in the clear for drinking while using the medication.
Key Takeaways
Minoxidil and alcohol are safe to be taken together. There is no known minoxidil and alcohol interaction. Drinking on minoxidil should be OK as long as your doctor approves and you drink a moderate amount!
If you're using oral minoxidil (Loniten), be aware that simultaneous alcohol use can adversely lower your blood pressure.
UPGUYS is a licensed dispenser of clinically verified minoxidil products. Register with us today to get access to our services and our partnerships with licensed medical professionals!
Similar Articles:
---