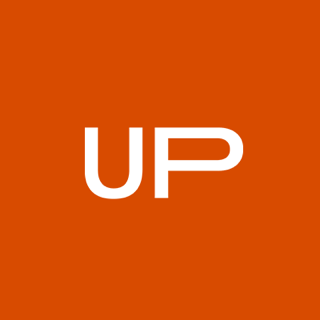 Published on May 17, 2022
You've likely heard a lot about Rogaine, but did you know that it was originally invented in the 1970s as a treatment for high blood pressure? When participants in the study suddenly noticed they were getting a bit hairier, researchers figured it might have a different use.
If you're like a lot of men in their 40s who've noticed thinning hair or bald spots, then this might sound like the jackpot, right? It certainly can be.
No doubt, losing your hair can feel distressing at first. But that's what we're here for. We'll walk you through the options. The option you've probably heard the most about is Rogaine.
In fact, you may have heard about both minoxidil and Rogaine, but what's the difference between them? Or is there even a difference? When it comes to minoxidil vs. Rogaine, here's what to know.
What Is Minoxidil?
As mentioned above, minoxidil was originally researched and marketed as an oral medication to treat severe hypertension. Now, it's widely used topically to treat androgenetic alopecia (female or male pattern hair loss).
This hair loss treatment is often available in both over-the-counter and prescription formulas, depending on your specific needs and dosage requirements.
Standard dosages require most males to apply 1 mL of either 2% or 5% minoxidil to their scalp every 12 hours. However, if you work with a physician who understands your hair loss concerns, this could vary for you.
UPGUYS Products: Order Minoxidil Online in Canada
Now, just how does minoxidil work? It stimulates blood flow to the scalp, which supplies nutrients to the hair follicles and promotes hair growth. It is thought that minoxidil may also work by prolonging the growth phase of the hair cycle.
This allows the hairs to grow longer and thicker. Minoxidil is available as a topical solution or a foam, and it is typically applied to the scalp twice daily. It is important to note that minoxidil will not help to regrow hair in all cases of hair loss. However, it can be an effective treatment for many people.
What Is Rogaine?
To answer this question, you can just scroll back up and read the paragraph above. We're only partly kidding! But, what we're really trying to say is that Rogaine is the exact same thing as minoxidil.
Topical minoxidil is an approved medication designed to treat certain hair loss issues. And Rogaine is a registered brand name for a treatment that uses minoxidil as the active ingredient.
UPGUYS Products: Order Generic Rogaine Online in Canada
So, what is the difference between minoxidil and Rogaine? Nothing! Minoxidil is the generic medication name, whereas Rogaine is the name of a brand offering topical hair loss treatments.
This is an important distinction to make as there are numerous brands on the market that use minoxidil in order to promote hair growth. This means that Rogaine isn't your only choice (and, in some cases, it's better to opt for a different minoxidil-based hair loss product).
Generic Rogaine: Is it 100% the Same?
If you're asking yourself what the difference between branded and generic Rogaine is, then let's break down all of the components of what's actually in Rogaine and the story of the brand.
First, it's important to know that Rogaine as a treatment, the formula it featured, was patented by the originating company and therefore had exclusive rights to the formulation of the medication for 20 years.
UPGUYS Products: Order Minoxidil + Finasteride Online in Canada
However, once the patent ran out, other companies were able to start formulating the product on the market. So, in the minoxidil vs. Rogaine debate, even though we're technically talking about the same thing, there is a slight difference between generic Rogaine and brand-name Rogaine.
The main difference you'll find is in the inactive ingredients. For example, Rogaine contains:
Butane

Butylated hydroxytoluene

Cetyl alcohol

Citric acid

Glycerin

Isobutane

Lactic acid

Polysorbate 60

Propane

Purified water

SD alcohol 40-B

Stearyl alcohol
If you opt for a generic brand of Rogaine, you get to choose the brand offering your minoxidil prescription with the least amount of harmful ingredients. This is not only better for your hair, but it can be better for your scalp, skin, and body.
For men who struggle with the side effects of minoxidil and have issues with Rogaine, opting for a generic brand could also help if the side effects are due to other inactive ingredients in the medication.
The Cost Breakdown of Minoxidil and Rogaine
The biggest difference when it comes to minoxidil vs. Rogaine is the cost. Rogaine is one of the most widely-known hair loss brands for men. So, their products range in price depending on where you purchase them and the strength of the medication.
However, if you do a quick price comparison search for Rogaine vs. generic minoxidil, you'll notice that generic Rogaine, so to speak, is a lot less expensive than purchasing the name-brand option.
Not only this, but the options open up a little bit more as well in terms of strength and sizes. This means that you could potentially save money by purchasing a smaller 30 mL bottle to try before opting to expand your hair loss routine.
And it also means that you're now able to get an extra-strength minoxidil prescription in Canada. Note, however, that this option is only available if prescribed after a medical consultation.
Previously, though, when Rogaine had total control over the patent, this wouldn't have been an option. You would have had to opt for the options available to you on the market from Rogaine.
Final Words
When it comes to minoxidil vs. Rogaine, all you really need to know is that they're the same. What's more important is that you understand how the product is used, the potential side effects, and definitely the potential benefits.
As numerous medical studies show, there are certain benefits of using Rogaine, regardless of whether you're purchasing the name-brand product or using a generic form of Rogaine.
Aren't sure if hair loss products are right for you? Speak with a practitioner about your hair loss issues to help determine the best plan of action.
---