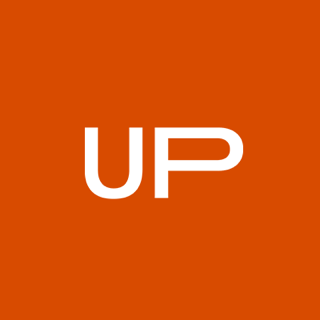 Published on April 24, 2023
Reaching Out and Staying in to Help Protect the Vulnerable
Vancouver's nightly thunderous cheers for healthcare workers and first responders can be heard from Coal Harbour to the West End to South Granville and beyond. This symbolic gesture of our collective gratitude for those who put their lives on the line every day to keep us healthy and safe is a tangible way to let those individuals know we care. But if you want to go a step or two further in supporting our healthcare professionals, here are five things you can do to help.
1- Don't leave home
This won't come as a surprise to anyone, but staying home and limiting your exposure to others is the best way to stem the tide of COVID-19. Remember: flattening the curve doesn't necessarily mean that fewer people will contract the virus, or that it will disappear sooner. It's about minimizing stress on the healthcare system by preventing an overwhelming amount of hospitalizations all at once. Hospitals experiencing a lack of ICU beds and personal protective equipment
(PPE) due to a spike in infections puts undue stress on healthcare workers who have to deal with the fallout.
2- Donate your time, food, supplies, money
Working 12-hour shifts doesn't exactly leave a ton of time for errands like grocery shopping. Volunteer Atlas, an initiative created by Montrealer David Yu, is an online portal where people can volunteer to pick up and deliver groceries to healthcare workers and others in need. Safe Care BC's Operation Protect is currently accepting donations of medical supplies like masks, gloves and hand sanitizer to be distributed to healthcare workers. And efforts like the Feed Our Heroes GoFundMe page in Toronto are ways you can help feed the front line during the pandemic. Hospitals and emergency rooms may even be open to delivery of coffee, treats or other sustenance.
3- Check in with them
There are more than 400 thousand nurses in Canada—chances are you know one or two. Connect with them on their days off to see how you're doing and ask how you can help. Getting out for a physically distant walk or catching up over the phone could be a nice change of pace from the craziness of being on the frontlines of a global pandemic. Do your best not to ask too many questions about COVID while you're at it. They live and breathe it day-in-day-out, and they might want a break. And if they do want to talk about it, let them speak—they're the experts.
4- Listen to health authorities
Speaking of experts, provincial and federal health authorities are the best resources for information and best practices regarding the novel coronavirus. Health Canada, the World Health Organization and your local provincial health bodies are constantly updating their websites with relevant information. On top of staying home and practicing physical distancing, the BC Government recommends anyone who has symptoms of COVID-19 should self-isolate for 10 days after they begin experiencing them. (14 days for anyone who has been exposed to someone who's contracted COVID-19 or has returned from an international destination.) If current trends continue, and BC and other provinces are indeed flattening the curve, it will be more important than even to listen to health authorities as we ease our way back into normal life. Failing to heed warnings could result in a second wave of infections.
5- Keep yourself healthy
If you and your loved ones stay healthy, you're helping to lower the burden on healthcare workers. Washing your hands frequently and for 20 seconds with soap and water, coughing or sneezing into your sleeve and avoiding touching your face are all steps individuals can take to help avoid falling ill. If you need to leave the house to buy groceries or other essential errands, try to do so once per week at most and send only one person from the household. And don't forget to keep appropriate physical distance between you and others.
Moments like the current global pandemic are a reminder that we're all in this together. From healthcare providers to first responders to restaurants and cafes that have had to close their doors, to the millions of Canadians out of work, we all have a role to play in supporting one another through difficult times. More information about how you can help can be found on the Government of Canada's website.
---