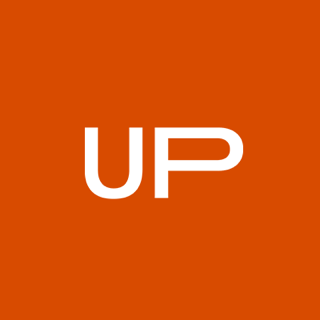 Published on March 10, 2022
Did you know that approximately 40% of men in their 40s experienced erectile dysfunction? The Canadian Study of Erectile Dysfunction teamed up with the Massachusetts Male Aging Study (MMAS) and found that erectile dysfunction (ED) increases by 10% every decade.
Are you wondering how to take Viagra? The familiar blue pill is widely used in Canada, but you should follow prescription guidelines on how and when you should take it like any other prescription medication.
UPGUYS Products: Buy Viagra in Canada
If you're still stuck, we have put together a complete guide on what to take with Viagra, so keep reading for more information!
In this article, we talk about the following:
How to take Viagra

What happens if I take Viagra with water?

What happens if I take Viagra with milk?

What happens if I take Viagra with juice?

What foods should I take with Viagra?

What foods shouldn't I take with Viagra?

Key Takeaways
How To Take Viagra
Viagra is a once-daily medication that should be taken 30 minutes to four hours before sex. Viagra should not be taken more than once per day, and it should only be used as needed.
The only form Viagra comes in at this time is an oral tablet that must be swallowed. A physician may prescribe three main prescription strengths: 25 mg, 50 mg, and 100 mg. Here are a few ways you can take Viagra, which will be addressed in more depth below:
With or without food

Water

Milk
The effectiveness and potential side effects can change based on how you take it. For best results, you should aim for one hour before sex and on an empty stomach. Keep in mind - Viagra should not be combined with other ED medication such as Cialis.
If you combine medication that targets the same receptors, you risk serious side effects. You should also never increase your dosage independently without consulting your physician first. While Viagra is not meant for long-term use, your physician can discuss changes if you don't see results.
What Happens If I Take Viagra With Water?
Water is the easiest and most commonly used form to take Viagra. Taking the medication with water allows it to quickly pass from your mouth into your digestive system. Water is also helpful for medications that don't react well with calories and other nutrients in your system.
As a rule of thumb - Viagra (and most medications) should be taken with afull glass of water unless your physician has stated otherwise. Some medications require more water since it may dehydrate you, but for Viagra, stick with an eight-ounce glass, and you should be good to go!
What Happens If I Take Viagra With Milk?
Taking the medication with milk becomes a bit trickier. If you are lactose intolerant or have allergies to ingredients in milk, you should avoid taking Viagra with it. Otherwise, milk is a viable option for taking Viagra, but it can slow its effectiveness.
Milk has fat that can help your stomach feel fuller, but it can also potentially slow down the effectiveness of Viagra. While it isn't necessarily a bad reaction, just remember that you may notice a difference in the time it takes for an erection between water and milk.
What Happens If I Take Viagra With Juice?
Unfortunately, most experts and physicians do not recommend taking medication with juice. Grapefruit juice or other products are contraindicated with Viagra. Why?
The components in grapefruit can exacerbate the active ingredients in Viagra and make you more prone to uncomfortable side effects.
What Foods Should I Take With Viagra?
Like milk, high-fat foods can sometimes hinder Viagra's effectiveness or the time it takes to work. If you notice that you are sensitive to medication taken on an empty stomach, then aim for non-fatty foods that are easy on your stomach.
High-fat foods aren't contraindicated, but they might make sexual intercourse uncomfortable with a full stomach. While it is still safe, taking Viagra on a full stomach may lessen its effects. On average, Viagra takes approximately 30 minutes to kick in.
Although, it is important to remember that it doesn't automatically result in an erection, and you still need sexual stimulation. After Viagra kicks in, it should last around four hours, but that does not mean your erection should last that long. If you have a fatty meal before, like a steak dinner or hamburger, you may notice that the four-hour window is smaller, so use that to your advantage and plan ahead!
What Foods Shouldn't I Take With Viagra?
In general, you shouldn't take any foods with Viagra for the best results. However, there are some food and drink you should completely avoid, such as:
Alcohol

Grapefruit

Caffeine
You should also be mindful of other prescribed medication and notify your physician if you notice a reaction. Some common disease interactions with Viagra are:
Cardiovascular disease

Renal dysfunction

Pulmonary disease
For example, patients taking phosphodiesterase-5 (PDE5) inhibitors for cardiovascular disease should not also take Viagra. PDE5 inhibitors are also commonly seen in patients with renal dysfunction, and you should consult your physician before starting Viagra. Your physician may recommend other treatments and lifestyle changes instead of Viagra.
Key Takeaways
Erectile dysfunction is a common medical disorder that affects men in any age range. You have nothing to feel ashamed of! If you've been wondering how to take Viagra, you should always consult your physician or pharmacist for further clarification.
Viagra can work more effectively on an empty stomach, but you may be sensitive to taking medications and will need to adopt a new game plan with your health care clinician. Are you ready to start talking to a doctor about your ED?
At UPGUYS, we can get you started with medical consultation. Check out our websitefor more information!
---