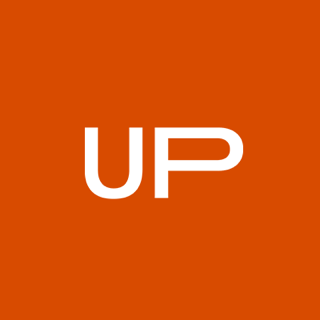 Published on February 21, 2022
Is L-arginine the answer for those with erectile dysfunction?
In recent years, an array of potential strategies for combating the onset of erectile dysfunction have emerged.
These new treatments have offered hope to those suffering from this challenging problem. Of course, some have better results than others.
UPGUYS Products: Order Viagra online from Canada
Read more:
L-arginine is one of the newer potential treatments for erectile dysfunction that has been studied in clinical trials.
People with certain problems may look to alternative treatments like L-arginine for help.
This article will take a deep dive into the research surrounding L-arginine to improve sexual dysfunction, ED, and impotence.
Read on, and you'll learn if this supplement could be an answer for patients who suffer from this disease.
What Is the Mechanism of Erectile Dysfunction?
There are many distinct potential causes for erectile dysfunction. The pathophysiology of this disease is quite complicated. Several neurogenic, hormonal, vascular genic, psychogenic, and pharmacokinetic factors may be at play.
Much research has involved the nitric oxide cGMP or cAMP pathway. Many regulatory mechanisms can affect this pathway. Alterations can lead to an imbalance in smooth muscle contraction and relaxation within the penis.
A 2019 study from the Journal of Psychosexual Health suggests that L-arginine may decrease in the bloodstream in a certain subtype of ED.
Therefore, the mechanism behind erectile dysfunction may be different for each person. The good news is that a variety of treatments are available, including L-arginine.
What Is L-arginine?
L-arginine is an amino acid used to make up proteins throughout the body. It has a distinct property in becoming nitric oxide when present in the bloodstream.
Nitric oxide is an essential molecule for erectile dysfunction because it helps blood vessels relax. It lowers the pressure so that more oxygen-rich blood can flow into the penis. Having healthy blood flow is essential to vascular and erectile health.
What Is L-arginine Used For?
L-arginine supplements are usually marketed as physical performance boosters. This is because they increase blood flow and improve vascular physiology. The increased amount of nitric oxide helps the blood vessels relax.
However, because these are supplements, many of the alleged benefits have not been backed up in studies. Certain studies, however, have found proven benefits in specific medical conditions.
L-arginine supplements can

lower blood pressure

in patients with hypertension. They also lower blood pressure levels in healthy people. Therefore, it is essential to speak to a medical professional before ever taking L-arginine.

Patients with

peripheral artery disease

may benefit from L-arginine supplements. Similarly, patients with chest pain may improve the severity of symptoms by taking L-arginine and have a better quality of life.

L-arginine has been found to

increase the number of important molecules

such as

insulin and growth hormone

in the bloodstream.
Improving Physical Performance
Many proponents of L-arginine believe that it improves overall physical performance.
A study from the European Journal of Clinical Nutrition looked at athletes taking an L-arginine supplement for 45 days. They found a significant increase in VO2 max. VO2 max is a way to quantify oxygen utilization.
It's closely related to overall athletic performance, so this increase was favourable. However, this may not be the truth. There are other studies that put some doubt on these findings.
Is L-arginine Effective For ED?
Recent studies have begun to examine whether or not L-arginine could be a treatment for ED. The first studies looked at whether or not taking L-arginine was safe.
These studies found that the supplement was generally safe and well-tolerated by the majority of participants.
Follow-up studies began to look at its efficacy in treating ED. Most of these studies have shown minimal to modest benefits for patients with this problem.
In most cases, it will not help to restore erectile function.
Mayo Clinic provided a C rating in terms of the scientific evidence for successfully treating erectile dysfunction.
However, L-arginine remains a molecule of interest. It can be combined with other supplements to have different, improved results.
L-arginine and PDE-5 Inhibitors
Phosphodiesterase-5 inhibitors are common treatments for ED. You may be familiar with Viagra or Cialis, the brand drugs in this category.
They work at a different point in the pathway of erection. Therefore, researchers have tried combining these drugs with L-arginine to see potential improvement. There might be a synergistic effect together.
Two studies have evaluated this combination compared to a PDE-5 inhibitor alone. The drugs used included sildenafil and vardenafil. The studies did find a small but significant advantage to adding L-arginine.
1- L-arginine and Yohimbine Hydrochloride
L-arginine and yohimbine hydrochloride, also known simply as yohimbine, is one such combination. Yohimbine is already an approved treatment for erectile dysfunction.
There was a 2010 study combining yohimbine with L-arginine showing modest benefit when taken together. It is important to note that the study only showed promising results for patients with mild to moderate disease.
The study included a four-week double-blind comparison of patients who had mild to moderate ED. Patients received one capsule of yohimbine and L-arginine or placebo in a one-to-one ratio.
After four weeks, there was a significant difference between the two groups. The study found that there may be a modest benefit for taking this combination of medicines in mild to moderate ED.
2- L-arginine and Pycnogenol
Another study from the Journal of Sex and Marital Therapy suggests that a combination of L-arginine with another herbal supplement called pycnogenol may be helpful.
The study looked at men aged 25 to 45 with erectile dysfunction. Over three months, the number of men that were able to achieve erection increased significantly.
After one month, only 2/40 men experienced a normal erection. Following treatment with the combination of L-arginine and pycnogenol after two months led to an increase in sexual ability. 80% of men achieved erection at this timepoint.
Finally, 92% of men could achieve a normal erection after three months in total.
3- L-arginine and L-citrulline
L-citrulline is another amino acid similar in structure. In fact, it can be converted to L-arginine inside the cell. This means that the two molecules are close cousins of each other.
Studies show that both molecules may be lower in severe ED. This is especially true in ED that has a vascular cause. The benefit of these drugs may be greatest for patients with severe disease.
The reason is that both supplements together drastically increase NO availability. Scientists studied rats taking L-citrulline and found that they improved erectile function. Rats who had severe erectile dysfunction benefited the most.
There haven't been any studies in humans taking this combination of medicines. L-citrulline doesn't get broken down quite as quickly as L-arginine. This is another theoretical advantage of taking them together.
ArginMax
ArginMax is a supplement combination including L-arginine with other vitamins and minerals. The deficiency of many of these vitamins may correlate with low mood, energy, and sexual desire. Zinc deficiency may also correlate with testosterone deficiency, so supplementation has a benefit.
Arginmax has mostly been studied in women for other purposes.In men, the only available study was favourable, but much more research is warranted to determine if this combination is truly effective.
Is L-arginine Safe?
Just like any other medication, taking L-arginine can have some side effects.
Side effects may include an increased risk of bleeding, imbalance of potassium, change in blood sugar, or a drop in blood pressure.
Patients taking other erectile dysfunction drugs, including Viagra or Cialis, should be especially careful. This is because L-arginine can cause blood pressure to drop rapidly. If you are already taking blood pressure medications or other ED drugs, this can lead to a dangerous drop.
Make sure to consult a doctor before trying any new treatment, including L-arginine.
The Bottom Line
L-Arginine is a molecule of interest for erectile dysfunction researchers. While taken alone, the evidence suggests that it does not provide a clear benefit to patients with ED. However, combinations with other molecules such as pycnogenol and yohimbine show more promise.
In most cases, L-arginine is a safe medication to take. Side effects can occur, including an unsafe drop in blood pressure and an increased risk of bleeding, amongst others.
For patients who cannot take more common ED medications, L-arginine might be an option. Always speak to your physician before starting a new medication.
How UPGUYS Can Help
At UPGUYS, we are taking a new approach to health for people with penises. We believe everyone should have the facts when it comes to improving their life and wellness. Erectile dysfunction is a common problem, but many treatments are available.
If you are interested in learning more about the treatment for erectile dysfunction, please get in touch with us today. We exist to help you improve your health.
---