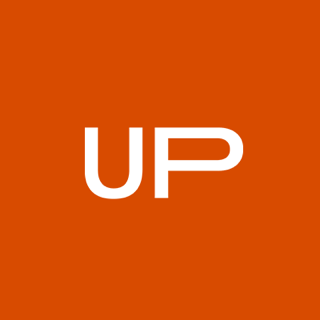 Published on May 05, 2021
Information About the Second Most Popular ED Medication
Cialis (generic name tadalafil) is the second-most popular erectile dysfunction medication in the United States. It's part of a class of drugs known as PDE-5 inhibitors, which promote blood flow to the penis by relaxing smooth muscles and blood vessels helping men achieve and maintain erections. Tadalafil is in the same group of medicine as Viagra (sildenafil) and Levitra (vardenafil). It's also used to treat symptoms of benign prostatic hyperplasia (BPH).
Available Doses
Cialis comes in a range of doses from 2.5mg – 20mg. The standard dose is 10mg and is taken on an as-needed basis 1-2 hours before sexual activity. It generally takes 30-60 minutes to start working, with effects lasting up to 36 hours per dose. Cialis is also prescribed for daily use in 2.5mg – 5mg tablets. In this form, effects begin in 3-5 days and primes men for sexual activity at any time, as opposed to taking it prior to sexual activity only.
Potential Benefits
Tadalafil has been proven effective in the treatment of erectile dysfunction in men. When used in combination with sexual stimulation, it allows men to achieve and maintain erections firm enough for sexual intercourse. Doses taken on an "as-needed" basis can remain effective for between 24-36 hours (several times longer than Viagra or Levitra). The daily doses remove the need to plan for sexual activity, as it remains in the blood stream continually.
Potential Drawbacks
Like with most medications, common and rare side effects may occur. While the common side effects are mainly mild and manageable, rarer side effects can pose serious health risks. It's important to seek professional medical advice from a doctor or pharmacist before taking tadalafil. If you experience any of the serious side effects listed below, you should seek medical attention immediately.
Common Side Effects
Headache
Indigestion
Back Pain
Nasal Congestion
Runny Nose
Facial Flushing
Less Common Side Effects
Drop in Blood Pressure
Muscle / Limb Pain
Pink Eye
Blurred Vision
Serious Side Effects
Sudden Vision/Hearing Loss
Painful Erections Lasting More than Four Hours
Tinnitus (Ringing in the Ears)
Severe Dizziness
Fainting
Rash
Itching/Swelling of the Face
Trouble Breathing
How to Get the Most out of Cialis
Cialis can be taken with or without food, but its effects can be diluted if taken after a high-fat meal. Drinking too much alcohol with tadalafil can lower blood pressure and decrease your ability to get and maintain an erection. Additionally, eating or drinking grapefruit products is not recommended when taking Cialis. Maintaining a healthy diet full of whole foods, low in fat and sugar, as well as regular exercise will also help to improve erectile function. Smoking and excessive drinking should also be avoided.
Potentially dangerous drug interactions
It is vitally important that you make your doctor aware of any medications—including dietary supplements, over the counter meds, and vitamins—you're currently taking. Below is a list of medicines that can produce negative interactions when combined with tadalafil—consult your physician for a complete list.
Riociguat and any drugs that contain nitrates (tadalafil can cause a serious drop in blood pressure when used with nitrates, which can lead to dizziness, fainting, and rarely, heart attack or stroke.
Alpha-blockers used to treat prostate problems or high-blood pressure (your blood pressure can get too low which can lead to dizziness or fainting)
Vardenafil, Sildenafil or other drugs to treat erectile dysfunction
Other drugs that contain tadalafil (to treat BPH)
Drugs used to treat fungal infections (such as ketoconazole or itraconazole)
Drugs used to treat bacterial infections (such as erythromycin)
Drugs used in the treatment of HIV (such as ritonavir and saquinavir)


The Takeaway
Cialis can be an effective treatment for erectile dysfunction under doctor supervision. While mostly safe, with serious side effects being rare, they can pose dangerous health problems. Talk to your doctor or pharmacist to see if prescription medication like tadalafil is right for you.
---