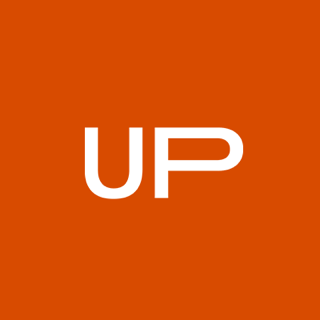 Published on July 19, 2022
ED is a treatable condition, and luckily, numerous kinds of FDA and Health Canada-approved medications are available to address erectile dysfunction. All the ED Pills focus on enabling a man to get and maintain a satisfying erection for sexual activity. These drugs work by blocking an enzyme that may reduce the potency of an erection.
But if this is your first time using these medications or even if you are using them on regular bases, an important question always tickles your mind. What is the safest prescription drug for you to treat erectile dysfunction, and what works in the safest way for your health and condition?
Of course, ED medications are safe and effective as per FDA standards, but still, there are a few things you need to be aware of.
As a matter of fact, these medications can be fatal for persons who are using nitrate medicine. We'll discuss it in detail later.
So what can be your safe bet? Keep reading to learn more.
FDA-approved medications to treat ED

What is the safest drug for erectile dysfunction?

Which products you need to avoid as per FDA guidelines

How do ED medications work, and what are the benefits of using these drugs?

Who can and can't take the drug

Side effects of ED medications

Which ED medication has the least side effects?

Are over-the-counter ED drugs safe?

Which medication is safe for you? Final takeaway
FDA Approved Medications To Treat ED
In the 1990s, FDA approved Viagra as the first drug to treat erectile dysfunction. As a matter of fact, currently, there are basically 4 types of drugs to treat erectile dysfunction that the FDA approves. All of these FDA-approved ED medications are available through a doctor's prescription and are safe for most men to use regularly.
They are:
Sildenafil ( Viagra)

Vardenafil (Levitra)

tadalafil (Cialis)

Avanafil ( Stendra)
This article is written for informational purposes only and does not constitute medical advice. The information provided in the articles cannot and should not replace advice from a healthcare professional. Talk to your healthcare provider about any physical or mental health concerns or the risks and benefits of any treatment or medication.
Sildenafil: Viagra is the popular choice among men with penile erection problems. The active ingredient is sildenafil, and the doctor usually recommends it before 1 hour of sexual activity. This little bedroom pill is available under the brand name Viagra and as a generic name sildenafil. Viagra is considered a safe drug. However, it is a prescription-only drug, and you need to consult your physician first.
Vardenafil: It is the first-line choice of drug for ED patients. It is available as the brand name Levitra and generic name vardenafil. It is considered the safest drug because a lower dose is needed to facilitate erection. Levitra and vardenafil are the same and have the same effects. However, generic vardenafil is cheaper than branded Levitra.
Tadalafil: The active ingredient is tadalafil which is generally a popular medication with the brand name Cialis. This ED medication has a long-lasting effect for up to 36 hours. It is also called a weekend pill due to its long duration of action.
Avanafil: It is a second-generation drug treatment to increase blood flow and facilitate penis erection. Stendra is the brand name and is not available as a generic drug. It has selective effects and starts it working within 15 minutes of consumption.
UPGUYS Products: Order Generic Viagra Online in Canada
What Is the Safest Drug for Erectile Dysfunction?
Now you have a basic overview of all the FDA-approved drugs which can be helpful for your erection problem. So here comes the million-dollar question, which drug is safest to use. Before approving any medication, the FDA does extensive lab tests and multiple clinical trials. So all the FDA-approved ED medications are safe to use.
However, among these four, your safe option is always the pill prescribed by your health practitioner. Doctors consider important factors such as your age, cause of ED, medical history, and psychological reasons before prescribing medications.
UPGUYS Products: Order Generic Cialis Online in Canada
Few ED pills are more popular than others, but every pill has separate effects and side effects for every single person. So you should always consult your family doctor or another health practitioner about your health condition.
At UPGUYS, we can also connect you with Canada's reputable licensed health practitioners free of cost if you feel shy about your condition and don't want to discuss it with your family doctor or just want a second opinion.
UPGUYS products: Click here to take a look at our products
Which Products You Need To Avoid As Per FDA Guidelines
Beware of products that promise quick results and are advertised as alternatives or substitutes to FDA-approved prescription drugs.
Also, avoid products that:
Have directions and warnings that mimic FDA- approved products

Have labels written primarily in a foreign language

Are sold in single servings

Are advertised via spam or unsolicited emails.
How Do ED Medications Work, and What Are the Benefits of Using Them?
Erection is all about blood flow and sexual arousal, and erectile dysfunction is ​​the inability to get and maintain an erection on a regular basis. It occurs when your penis doesn't receive proper blood supply due to various reasons. The general purpose of ED medication is to relax the penile tissues, increase the blood flow towards it and helps it gain and maintain an erection during sexual activity.
These medications belong to a class of drugs known as phosphodiesterase type-5 (PDE5 inhibitors). A chemical known as nitric oxide sends signals to penile tissues, which relaxes the muscles and blood flow towards the penis. On the opposite PDE5 signals to end the erection. It works by blocking the action of an enzyme PDE5 and stops its breakdown in the body.
UPGUYS Products: Order Generic Levitra Online in Canada
PDE5 inhibitors help to dilate or relax the blood vessels and muscle tissues. Due to the relaxed blood vessels, blood flow to the penis is improved following sexual stimulation.
Increasing blood flow to the penis helps to obtain and maintain an erection.
However, ED medicines work for penile erection, not for sexual arousal. It helps to gain and maintain an erection when you are sexually stimulated. So in an easy explanation, It doesn't make your mood naughty. Instead, it helps erect your penis and helps you and your partner enjoy that intimate journey.
ED medications are beneficial to help you get a hard-on and help you to maintain a regular active sex life. But remember: You should NEVER take these medications without your doctor's prescription.
Who Can and Can't Take ED Drugs
Always get your doctor's approval before using ED drugs. In addition, it is best to be aware of the warnings and side effects that these medications might have. For example, all ED medications can cause a serious drop in blood pressure if mixed with nitrates such as prescription nitroglycerin and poppers (amyl nitrate, amyl nitrite, butyl nitrate).
These medications might not be for you, if
you have a health condition of hypotension and very low blood pressure) or hypertension ( very high blood pressure)

you take prescribed drugs for chest pain ( angina)

you are suffering from liver disease

you have a chronic history of kidney disease or require dialysis.

you've had a stroke, heart attack, or other cardiovascular events, or if you have an existing heart condition
Other than that, it is advisable to avoid grapefruit or grapefruit juice and limit alcohol intake while taking ED medicines.
Side Effects of ED Medications
Most men who take oral erectile dysfunction medications aren't bothered by side effects. When side effects do occur, they can include:
Flushing

Headache

Indigestion

Visual changes, such as a

blue tinge to vision

, sensitivity to light, or blurred vision

Stuffy or runny nose

Back pain

Hearing loss

priapism

If you have an erection that lasts more than four hours, seek immediate medical attention.
UPGUYS Products: Order Delay Spray (Non-Prescription)
Which ED Medication Has the Least Side Effects?
As we discussed earlier, Levitra is considered the safest drug as it is 10 times more biochemically potent than sildenafil. So, a lower dose is required for treating erectile dysfunction. A lower dose leads to a smaller number of side effects. But it doesn't mean that it has no side effects. It is totally possible for one person to experience side effects from one drug and the other person not feel any side effects from the same drug.
Are Over-the-Counter ED Drugs Safe?
There isn't enough evidence to prove OTC medications are safe and effective. Generally, over-the-counter ED medications are considered supplements that the FDA doesn't regulate. As a result, there might be undisclosed or unknown ingredients that can cause serious side effects. In addition, the percentage of active ingredients can vary among OTC drugs, leading to differences in effectiveness.
Wondering Which Medication Is Safe for You?
In the end, it is your choice. But you should always consult your doctor to determine what works best for you. The best candidate is what your doctor recommends and that suits your budget and lifestyle.
To better study your options, you can set an appointment for a consultation and get a prescription at UPGUYS. Doctor appointment is entirely free of cost.
---