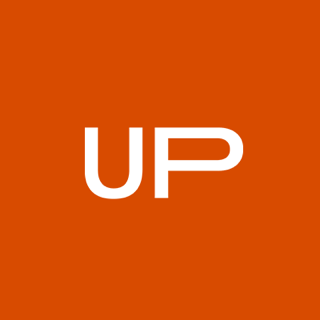 Published on March 21, 2022
Premature ejaculation can be stressful for both you and your partner. It ruins your sex, takes your confidence away, and adds to your existing anxiety. But, it can be treated in various ways, from selective serotonin reuptake inhibitors (SSRIs) to lidocaine delay sprays and lidocaine delay creams.
In this article, we will talk about delay cream vs delay spray. We will discuss the advantages and disadvantages of both for you to decide which one is the best option for you.
Let's dive in and take a look at the table of content of this article:
What Is Lidocaine, and How Does It Help Premature Ejaculation?
Before talking about numbing creams vs. sprays, let's see what lidocaine is. Lidocaine is an anesthetic used locally to numb the skin tissue.
Lidocaine can be used in the mouth, nose throat for different medical purposes, like when a dentist numbs your teeth.
It can also be used on your penis, in different dosages than the other numbing products, to desensitize its tissue to prolong the erection. Lidocaine can be used as a cream, spray, or injection.
Lidocaine is the active ingredient in delay sprays and delay creams.
A limited study of 11 people concluded that lidocaine could increase the average intravaginal ejaculation latency time (IVELT) from one minute twenty-four seconds to eleven minutes twenty-one seconds.
Lidocaine is the same ingredient used in delay sprays and creams. That's why they are also called lidocaine sprays and lidocaine creams. Once applied to your penis, it decreases the sensation and lets your erection last long enough for you and your partner to enjoy sex. The active ingredient of UPGUYS delay spray is also lidocaine.
How Do Delay Sprays Work?
if you wonder how do delay sprays work, you should know it's because of the active ingredient of delay sprays (lidocaine) or some other anesthetic. Delay sprays are used locally on the skin to numb the penis and increase the possibility of the duration of penetration.
In delay sprays, there is

10-11 mg

of lidocaine.
To apply the spray:
Keep it 30 cm away from your penis,

apply, and

wait 10-15 minutes for it to start working.

You need to wipe off the excess spray with a wet towel before any sexual activity.


Advantages of Delay Sprays
The most significant advantage of delay spray is that, compared to delay cream, it acts faster and it is easier and cleaner to use.
Another advantage of delay spray is the fact that it works! As mentioned above, it adds up to 10 minutes to the duration of erection in sexual penetration. It helps the couple enjoy their sexual encounter much more.
Wash your hands after applying the delay spray to your penis.
Disadvantages of Delay Sprays
The biggest disadvantage of delay spray is the fact that you need to wash off your hands after using it. Of course, comparing delay sprays vs delay creams, it is always much easier to clean up the numbing sprays.
Another disadvantage is that it decreases your sensation. This loss of sense usually doesn't stop the pleasure altogether, but it is still an unwanted numbness on your penis.
Start using delay sprays with 2 or 3 puffs. You can gradually adjust this number in future uses to have better sensation and more improved ejaculation latency time.
How Do Delay Creams Work?
Like delay sprays, numbing creams also decrease the sensation of the penis, making it less sensitive to touch.
Delay creams are applied to the tip or the glans of the penis. By numbing the area, it becomes less sensitive, resulting in decreased chances of early ejaculation.
Lidocaine creams should be used about 30 minutes before sexual activity, and they are highly effective.
Read more: Delay spray side effects
Advantages of Delay Creams
The advantage of delay creams is they treat premature ejaculation in most cases once used 30 minutes before sexual activity. Based on a study, these lidocaine creams typically increase the ejaculation latency time up to 8.70 +/- 1.70 min.
Disadvantages of Delay Creams
The disadvantage of lidocaine creams, or numbing creams, is that they are creams! What does it mean? They are messy compared to delay sprays. The cream will be all over your hand, and you have to wash it off thoroughly to avoid numbing other areas.
Plus, after applying it to your penis, you need to wash your penis after 20 minutes too. This can be stressful if you don't have easy access to a washroom. You need to wash it off to avoid rubbing it against your partner.
Like delay sprays, numbing creams decrease the sensation of the penis. This reduced sensation does not stop orgasm or have a highly negative impact on your sexual pleasure.
Final Words: How to Know Which One Is Good for You?
After discussing delay creams vs delay sprays, you know all the essentials about the two desensitizing products. Now, the question is which one is best for you!
This is what you need to do. Do your research and read more about different delay sprays and creams. You also have the pros and cons. Use them both, at different times, to see how they work for you and if they do the trick.
Make sure neither you nor your partner is allergic to the active ingredient, which could be the lidocaine.
Know that there are many options to choose from, and you will find the one that suits you and your partner.
---