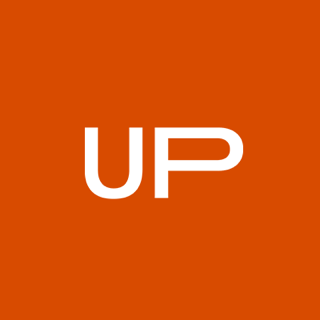 Published on March 21, 2022
Premature ejaculation (PE), also known as rapid or early ejaculation, is when ejaculation happens less than one minute after penetration in almost all sexual encounters.
PE can be absolutely frustrating for the couple, causing a lot of tension and physical and psychological stress.
The prevalence of PE is 16% to 24% among Canadian men, according to the Canadian Male Sexual Health Council Survey. One shocking result of this survey is that almost 90% of those experiencing PE did not seek treatment due to stigma and the fear of other people's judgement.
But, the truth is that premature ejaculation can easily be dealt with in different ways, including using delay sprays.
Now, the question is, "Is it safe to use delay sprays?" If you are asking the same question, here is your answer in a nutshell: Delay sprays are safe to use, and they are highly effective. If you need to know more details, read this article.
Here, we discuss:
Is it safe to use delay spray?
In short, yes! Delay sprays are safe to use, even before oral sex. Of course, make sure that neither you nor your partner is allergic to lidocaine products.
Delay sprays are easy to use, and they need no prescription. After applying it to the penis, wait 10-15 minutes for it to become effective.
Delay sprays typically add a good 3 to 4 minutes to the duration of the erection during penetration before ejaculation.
Remember: You need to wipe off the product before engaging in any sexual activity with your partner.
Read more: Delay Sprays: How Do They Work And How Effective They Are?
Are there any side effects?
Delay sprays are relatively safe to use. But, you need to make sure not to use them excessively. If not effective, you can always gradually add to the amount you use, in future.
If you use too much delay spray, the following side effects may occur:
temporary loss of erection and sensitivity

skin irritation

tingling

burning
Make sure that you and your partner are not allergic to lidocaine products before applying the delay spray.
Is it safe to use it with condoms?
It is definitely safe to use a condom with delay sprays. Both condoms and lubricants are compatible with delay sprays. You need to apply the spray to the penis, wait 10-15 minutes for it to dry, and then put on the condom.
In fact, some brands encourage you to use delay sprays with latex condoms to maximize pleasure.
Some delay sprays clearly emphasize that the products can only be used with latex condoms and not latex-free condoms.
Make sure to read the instruction of the product you have purchased to make sure you are using it properly.
Read more: 3 Common Reasons Why Men (And Women) Avoid Condoms
Final Words
Premature ejaculation is very common among men. Knowing this fact might help you to seek help and overcome PE.

One of the safest and fastest solutions to PE is delay sprays.

Delay sprays are safe to use, and they rarely cause side effects.

You can

purchase delay sprays without a prescription

.

Delay sprays are safe to use with condoms. To know if they are safe with latex-free condoms, refer to the instruction in the box. Some brands are safe to use with latex-free condoms, and some are not.

Use delay sprays properly. Don't use excessive amounts.

Wipe it off before your sexual activity.

Remember that making healthy lifestyle changes, like healthy food choices and exercising, can immensely help you last longer in bed.
---