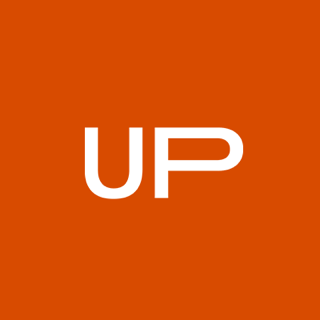 Published on May 16, 2022
Out of 1,777 surveyed Canadians in 2020, 38% had difficulties scheduling medical appointments or treatments. Now that in-person treatments and offices are getting back on their feet, you could still face backlogs seeing your physician.
If you've been wondering about sildenafil vs Viagra but don't want to venture into an in-office appointment just yet, we have you covered.
In our complete guide, we will break down the differences between Viagra and sildenafil and how you can find cost-friendly ways to get this prescription medication. Keep reading for more information!
In this article, we talk about the following:
What is Viagra?

What is sildenafil?

Are they different, and how?

Branded medicine vs generic medicine

Sildenafil vs Viagra

Inactive ingredients

How to know which one is best for you

Finding the lowest price

Final words
What Is Viagra?
Viagra is an oral prescription medication that contains the active ingredient sildenafil. It is a phosphodiesterase type 5 (PDE5) inhibitor.
Here is a short breakdown of how Viagra works:
Inhibits PDE5

Prevents cGMP breakdown

Increases cGMP in vascular smooth muscle
This entire process leads to muscle relaxation and dilated blood vessels, helping improve blood flow to the penis. All PDE5 inhibitors operate through this process, although their isozyme selectivity may differ.
Minor differences in PDE5 inhibitor medication's active ingredients are primarily why you may find different side effects by switching medications.
UPGUYS Products:Order Generic Viagra Online in Canada
You need a prescription to get sildenafil and Viagra and should never take more than the recommended dosage.
What Is Sildenafil?
Sildenafil is another prescription medication. It is a PDE5 inhibitor that helps promote vascular smooth muscle relaxation and increased blood flow.
Even though it is a generic medication, it is not available for over-the-counter purchases. You must have a prescription to purchase sildenafil or Viagra.
UPGUYS Products: Order Sildenafil Online in Canada
Are They Different and How?
What is the difference between sildenafil and Viagra? Sildenafil is fairly similar to Viagra. They both contain the same active ingredient and are both PDE5-inhibitors.
Both medications also have comparable dosages and tablet forms, including:
20 mg

25 mg

50 mg

100 mg
Since they contain similar ingredients, you will likely notice identical sildenafil or Viagra side effects and reactions. The main difference is who manufactures the drug.
Sildenafil is made by multiple companies, whereas Viagra is by Pfizer. In 2020, other companies were set to enter the pharmaceutical market after Pfizer's patent expired.
Branded Medicine vs Generic Medicine
What is the difference between branded and generic Viagra? Generic Viagra vs branded medication such as sildenafil is composed the same but labelled differently.
Generic medications must include the same active ingredient. It also adheres to specific quality standards outlined by the government.
Here are some other key points that line up between brand and generic medicine:
Dosage

Strength

Mechanism of action

How to take it
Generic drugs undergo strict testing before being approved, ensuring that you receive high-quality medication. The main difference is in its price tag.
Generic medication can cost 20% to 70% less than brand-name drugs. Not all drugs have generic versions, but the generic version of Viagra (sildenafil) is available for purchase.
Sildenafil vs Viagra
When it comes to sildenafil versus Viagra, they both meet criteria that marks them safe for human consumption. Remember that you need a prescription and should never take more than the recommended dosage.
You can expect sildenafil to cost almost 150 times less than its counterpart.
Viagra has increased in price despite its generic version. This is a rare occurrence in the pharmaceutical industry.
Typically, increasing market competition will drop prices overall. Asking your doctor about switching to sildenafil could save you hundreds on medication costs.
Inactive Ingredients
One of the biggest differences between brand versus generic medication is inactive ingredients. Brand medications either have fewer or different inactive ingredients. Unfortunately, government entities don't put a high emphasis on this component.
If you look at sildenafil versus Viagra, you may notice these changes. The role of inactive ingredients might help with drug stabilization, improved shelf life, or colouring. Common inactive ingredients are:
Lactose

Pectin

Xanthan gum

Dyes
The colouring and dyes give the drugs their different colours. These small additive changes may put you at higher risk for an allergic reaction.
How To Know Which One Is Best For You
Ultimately, the medication you choose comes down to you and your physician. PDE5-inhibitors operate similarly, but you may notice fewer side effects or better responses with another brand.
There shouldn't be a difference in how you respond to sildenafil or Viagra.
If Viagra isn't cutting it for you, there are other similar medication options, including:
Levitra

Cialis
Both have generic counterparts. Levitra comes in four different dosages, ranging from 2.5 mg to 20 mg. They also contain different active ingredients, although the mechanism of action is similar.
Levitra has a longer half-life than Viagra, but otherwise, the two are relatively comparable. While Levitra and Viagra are similar, Cialis is a bit different. Cialis can remain in your system for 36 hours.
For this reason, it is often used as a long-acting medication versus short-term relief.
Finding the Lowest Price
Shopping through an online Candian pharmacy can save you money on your prescriptions. Opting for generic versions is another excellent way you can find affordable prices.
Check the drug's inactive ingredients first and ensure you don't have any known allergies. If you aren't sure, talk to your doctor first.
If you are looking to get ED medications, get a free consultation with a Canadian physician through UPGUYS today!
Final Words
Have you wondered about sildenafil vs Viagra? They are both prescription medications that cannot be purchased over the counter.
If you have trouble getting or maintaining an erection, it may be time to start trying other treatment options. If you haven't already, talk to one of UPGUYS' practitioners about your symptoms and past medical history.
They can discuss your next best options and medication choices. The process is easy, and we will work around your free time. Check out our website and talk to a practitioner today!
---