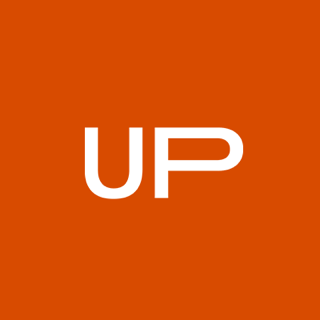 Published on September 13, 2022
The little red kaluta is a marsupial native to northwest Australia, similar in appearance to a mouse. It is an unremarkable animal, save for one fascinating fact. The vast majority of male little red kalutas die shortly after their breeding season, likely as a result of the stress from their manic sexual appetite.
Having sex so much that it kills you might work for these small marsupials, but high sex drive for humans can be frustrating, distressing, and interfere with day-to-day productivity and quality of life. Therefore, your expert team at UPGUYS will look at how to stop being constantly horny in this blog post.
Here, we will look at the science of why it's normal to frequently think about sex, share tips on how to stop being horny all the time, and answer some practical FAQs. Let's get started!
Is It Normal To Always Be Horny?
Studies show that the average man thinks about sex 19 times a day. For women, the number is lower, at around 10 sexual thoughts a day. Taking away the time spent sleeping, it is fair to say that men think about sex more than once every hour of the day.
There are many reasons why a person may feel that they are constantly horny. One common cause is hormones. For example, spikes of testosterone in men may boost arousal. Equally, people who have more sex also experience higher testosterone, which creates a cyclical situation that may result in a boosted sex drive over time.
Other causes include eating aphrodisiac foods, the consumption of alcohol and drugs, and hypersexuality. The latter, also known as compulsive sexual behaviour, is defined as an excessive preoccupation with sexual urges, behaviours, or fantasies that are difficult to control or negatively affect a person's life.
Tips on How To Stop Yourself From Being Horny All the Time
One way to overcome sexual needs is to simply have sex, which then makes it easier to focus on other important matters to hand. After orgasm, it is normal for men to feel relaxed and sleepy.
There is a science to this, given that certain chemicals associated with sleep, such as oxytocin and vasopressin, are released during orgasm. As we have noted above, this may result in a cyclical situation whereby a person's overall sex drive is actually heightened.
Not everyone may be in a position to have sex whenever they feel horny. However, masturbation is certainly another option for those looking to scratch their itch.
Avoiding sexual stimulation as much as possible can also help those wondering how to stop being horny without sex or masturbation.
Regular exercising is another recommended outlet and helps to get the blood circulating back into the body and away from the genitals. In general, keeping busy will help to distract you from your sexual urges, much more so than simply lying around the house.
If you find yourself transfixed by a sexual urge, it can also help to shock your system. Jumping into a cold shower is a tried-and-tired method of lowering sexual urges.
Frequently Asked Questions
Looking for the answers to some of the most frequently asked questions about horniness and sex drive? You'll find them here.
1- How To Stop Being Horny When My Partner Doesn't Want To Have Sex?
If your libido is significantly higher than your partner's, this can pose problems for both of you. In addition to some of the above tips, there are a number of ways that you can decrease your libido more generally.
A doctor may recommend medications designed to reduce sexual urges, for example. These include corticosteroids, ketoconazole, and cimetidine. If you are currently taking any medication, it is worthwhile speaking to your doctor about how these medications may be influencing your libido.
Another recommendation is to speak to your partner about your and their sex drive. Finding a middle-ground solution, such as a sex calendar, is typically the best option for all involved.
2- How To Stop Being So Horny on a First Date?
First dates are strange, exciting, and nerve-racking. Again, some of the above tips can help you lower your sex drive before a date, such as masturbating, taking a cold shower, or staying as busy as possible during the day.
During the date itself, keep the conversation focused on topics that aren't likely to make you horny. Topics such as work, travel, and family will allow for great discussions that will keep your mind away from sex.
3- How To Stop Being So Horny Instantly?
Everyone is different, but if you are looking for an instant fix, a cold shower is a great way to shock the system! The bottom line is there isn't a magic cure for sexual desire (remember, it's completely normal). If you find that your libido is negatively affecting your daily life, including your health and happiness, we recommend that you speak to a doctor about potential medications you can take.
---