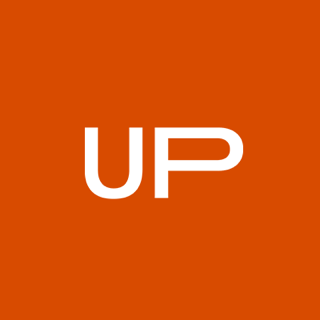 Published on May 26, 2022
Nearly 50% of Canadian men over 40 have some level of erectile dysfunction.
Not only can erectile dysfunction be an emotionally crippling condition, but it's also difficult to talk about. ED has a negative effect on self-esteem and relationships. Luckily, prescription medications are available to help alleviate the symptoms of ED.
There are a couple of brand and generic medications available to treat erectile dysfunction, such as tadalafil (known commercially as the popular brand Cialis).
But before you race off to get your prescription, it's important to understand tadalafil side effects.
In this article, we'll cover all of the following:
What Is Tadalafil?

What Are the Common Tadalafil Side Effects?

What Are the Serious Tadalafil Side Effects?

How To Reduce Side Effects of Tadalafil

Who Should Not Use Tadalafil?

Key Takeaways
What Is Tadalafil?
Tadalafil, also known by its popular brand name Cialis, is a drug that's used to treat erectile dysfunction (ED). It's also used to treat symptoms of benign prostatic hyperplasia (BPH).
This drug belongs to a group of medications called phosphodiesterase 5 (PDE5) inhibitors. After taking tadalafil, it goes to work by preventing the enzyme PDE5 from working.
UPGUYS Products: Order Tadalafil Online in Canada
If a man has erectile dysfunction, his penis does not get stimulated with blood flow to produce an erection. By preventing the enzyme PDE5, tadalafil encourages maintaining an erection by increasing the blood flow to the penis.
Tadalafil won't cause an erection on its own — the man still needs to be stimulated with physical touch to get an erection.
You can either take tadalafil on a daily basis or on an as-needed basis. Make sure to consult with your doctor to see which is right for you.
What Are the Common Tadalafil Side Effects?
Whenever you receive a new medicine, it's important to consult with a doctor and read the instructions thoroughly.
Here are some tadalafil common side effects that usually won't require medical attention. They usually go away during treatment as your body gets used to the drug.
Common side effects include:
Burping

Heartburn

Indigestion

Stomach pain or discomfort
Some less common side effects include:
Bloody nose

Body aches

Prickling, tingling feelings

Dry, itchy eyes

Congestion

Difficulty moving

Difficulty swallowing

Dry mouth or throat

Eye discharge

Eye pain

Fever

Loss of strength

Loose stools

Neck pain

Sleepiness and drowsiness

Swelling eyelids

Puffiness in the eyes or face

Voice changes

Watery eyes
Although these side effects are not considered serious or worthy of medical attention, make sure you contact your health care professional if they continue in an unusual fashion or if they bother you.
UPGUYS Products: Order Tadalafil Daily Online in Canada
What Are the Serious Tadalafil Side Effects?
Just like most medications, tadalafil may cause some unwanted and more serious side effects. Although they may not occur, you need to check with a doctor immediately if any of the following side effects occur.
Here are some of tadalafil serious side effects:
Arm, back, or jaw pain

Blurry vision

Chest pain, tightness, or heaviness

Chills/cold sweats

Confusion

Dizziness

Fainting

Lightheadedness when suddenly standing up

Fast or irregular heartbeat

Headache

Hearing loss

Nausea

Slow or fast heartbeat

Unusual tiredness or weakness
Read more: Headache After Viagra, Cialis, and Levitra
The following are rarer serious side effects of tadalafil.
Painful or

prolonged erection

Cough

Diarrhea

Double vision

Difficulty speaking

Hives, welts, skin rash

Loss of heat from the body

Numbness in the face, hands, or feet

Red skin lesions, often with a purple center

Scaly skin

Sores, ulcers, or white spots around the mouth or lips

Sudden cardiac death
Although these side effects are not common, make sure to seek medical help if any of them do occur.
UPGUYS Products: Order Generic Cialis Online in Canada
How to Reduce Side Effects of Tadalafil
Although you can't completely avoid the side effects of generic tadalafil or Cialis, there are some things you can do to help lower your risk of side effects.
The first thing you should do is let your doctor or pharmacist know every single medication that you take, including vitamins and supplements. They will be able to check if tadalafil will react with anything you are currently taking.
Read more: Tadalafil Cost
You should also let your doctor know of your complete medical history. This will help your doctor decide if tadalafil is the right medication for you.
Like most medications, you should also avoid drinking alcohol while taking tadalafil. It is possible that alcohol will increase the risk of certain side effects.
Lastly, do not try to change your dosage of tadalafil! You should take the exact amount that your doctor prescribes.
Who Should Not Use Tadalafil?
People who take nitrates (often prescribed for chest pain) should not take tadalafil. The combination of these two drugs can cause dangerously low blood pressure.
Tadalafil is also not suitable for some people. Don't take tadalafil if you:
Are under 18 years old

Have had allergic reactions to tadalafil or other medications

Have serious heart and liver problems

Recently had a heart attack

Recently had a stroke

Have low blood pressure or high blood pressure

Have lost your vision due to low blood flow
The following people should check with their doctor before taking tadalafil. If you:
Have Leukemia, multiple myeloma, or sickle cell anemia

Have

Peyronie's disease

(curved penis)

Have heart problems
If you have any questions about whether tadalafil is right for you, the best choice of action is to see a trusted health care professional.
Read more: How To Use Tadalafil?
Key Takeaways
That's everything you need to know about the tadalafil side effects.
Dealing with erectile dysfunction can be a rough time for any man.
The good news is you're not alone. Men all over the world are dealing with the same issue and are finding ways that help them through it. You can still stand up with confidence, even with ED.
Although you should proceed carefully to find the medication that works best for you, know that there's a light at the end of the tunnel.
You can find a solution for your problem and have ED meds sent to you discreetly through UPGUYS. Talk to a licensed practitioner today!
---