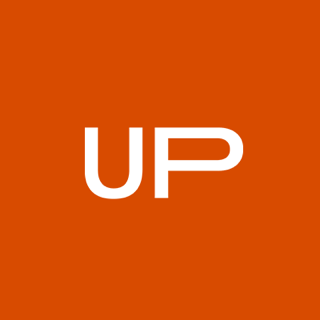 Published on April 26, 2022
Viagra (generic: sildenafil) has been the most prescribed medication for erectile dysfunction (ED) for years now, and for a good reason.
The positive effects of Viagra have been scientifically proven, and it has an excellent record. In the first six months after being approved by FDA, Viagra (sildenafil citrate) was prescribed 5.3 million times.
But, like every other medication, Viagra comes with some side effects, warnings and precautions that you should be aware of.
This article looks through the Viagra warnings and precautions. But first, we talk about what Viagra (sildenafil citrate) is and how it functions in the body to treat erectile dysfunction.
In this article, we cover:
- What is viagra, and how does it work?
- What are the warnings and precautions for viagra?
- Who cannot take viagra?
- Final words
What Is Viagra, and How Does It Work?
First, let's see how an erection happens in very simple words. Erection happens when the blood rushes into the penis.
The part of the penis that provides the structure for an erection is called the corpus cavernosum, two spongy tissued chambers that run the length of the penis.
When a person gets sexually stimulated and aroused, nitric oxide is produced in their body. Nitric oxide acts as a vasodilator, which means it helps the blood vessels dilate and let more blood in.
Read more: Viagra and Alcohol
This compound also stimulates the production of cyclic guanosine monophosphate (cGMP).
Now, cGMP helps the muscles relax and let the blood enter unless the process gets interrupted by an enzyme called PDE5, which is found in these muscles.
PDE5 hangs on to cGMP and does let it accumulate and function. This is where Viagra enters and acts like a hero.
This is how it works: Viagra, with the active ingredient called sildenafil, comes from a class of drugs called PDE5 inhibitors. These inhibitors act on PDE5 enzymes and prevent cGMP from breaking down.
Since Viagra and other PDE5 inhibitors act on PDE5, they do not relax the muscles of the penis themselves, and that's why they don't cause boners on their own, unlike what the rumours say. The person needs to be sexually aroused.
UPGUYS Products in Canada: Buy Generic Viagra, Today
What Are the Warnings and Precautions for Viagra?
Viagra warnings and Viagra precautions are something you should be completely aware of before you take this medication.
Here, we will cover the most important warnings and precautions.
Remember that you should ALWAYS consult your doctor before taking any ED medication.
Drug Interaction
Viagra may lead to dangerous drug interactions with the following:
- Antihypertensives: This medication is used to lower blood pressure in people with hypertension, one of the common causes of erectile dysfunction.
But, when combined with Viagra, the blood pressure will drop even more to a dangerous level.
Interestingly enough, in low doses, sildenafil (generic Viagra) does not lead to lower blood pressure, based on a study.
It is suggested that, to be cautious, sildenafil shouldn't be used in doses higher than 25 mg four hours after taking antihypertensive.
Read more: Viagra cost in Canada
- Alpha-blockers: These drugs too are used to lower the blood pressure in the cases of hypertension. The interaction of Viagra with these drugs may be especially harmful to those with unstable blood pressure.
Your healthcare provider may prescribe Viagra for you in low doses if they think it is safe.
- Ritonavir: Anti-retroviral drugs such as ritonavir are prescribed to manage HIV, which is again one of the main causes of erectile dysfunction. So, Viagra is prescribed for the exact same reason.
However, ritonavir has shown that it affects the absorption of sildenafil when combined. This causes an increase in the concentration of sildenafil in the body.
Read more: What not to take with Viagra
Cardiovascular
As you may remember from earlier in this article, Viagra works by promoting the function of nitric oxide, a vasodilator. Nitric oxide triggers the production of cGMP, which relaxes the muscles.
This effect of widening the blood vessels is not limited to the penis, and it can happen all around the body.
So, people with cardiovascular diseases, especially those with conditions that involve blood flow obstructions and cardiac failures, where the heart cannot pump blood adequately, can be highly sensitive to this Viagra effect.
Priapism
One of the important Viagra warnings and precautions you should know is priapism. Prolonged erections, erections that last more than 4 hours, are called priapism.
High doses of Viagra might cause prolonged erections. Priapism is unsafe and can lead up to erectile dysfunction.
If priapism happens, you need to seek medical help instantly.
Also, people with an anatomically deformed penis, conditions such as Peyronie's disease and angulation, should avoid taking Viagra.
Vision Loss
This is a very rare side effect in the list of Viagra warnings and precautions. But, there is a chance for that. Viagra, and other PDE5 inhibitors, affect the enzyme called PDE5, as mentioned above. PDE5 also exists in the eyes. That's why taking Viagra can cause vasodilation on the retina as well.
If you notice the loss of vision in one or both eyes after taking Viagra, stop taking the medication instantly, and seek immediate medical attention.
Hearing Loss
Another warning that comes with Viagra is Sudden deafness. The reasons behind this issue are still unclear.
In case of experiencing hearing loss after taking Viagra, stop the medication and seek immediate medical attention.
Read more: Can I Get Viagra Over the Counter?
Who Cannot Take Viagra?
By now, you have learned the most important things about Viagra precautions and warnings. One last thing to consider is who cannot take Viagra in the first place.
You can't take Viagra if you:
are allergic to sildenafil or other ingredients in Viagra,

take medications called nitrates, prescribed for chest pain, or guanylate cyclase stimulators like Adempas for pulmonary hypertension
Viagra is NOT for women and children.
Final Words
Viagra and other ED medications are prescription medications. Your healthcare provider should examine your overall health, pills and vitamins you take to be able to make a safe decision for you.
Viagra is a relatively safe drug. However, some drug interactions and side effects might be very dangerous or even fatal. Never take this medication on your own, be aware of its side effects to observe your reactions better, and never increase its dose or take another ED medication on top of Viagra.
If you need to talk to a doctor about erectile dysfunction but do not feel comfortable talking to your own doctor about it, you can alwayscontact UPGUYS! At UPGUYS, we have a variety of medications that can help you get back in the game.
---