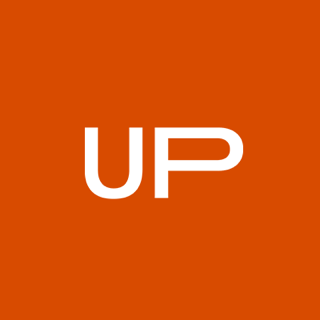 Published on October 19, 2021
Last Updated on June 15, 2023
When it comes to Viagra, there are numerous questions and misconceptions. In this comprehensive FAQ guide, we'll address common concerns and provide clear, concise answers.
Whether you're considering Viagra or simply seeking information, this article has you covered. Explore the facts, understand the benefits and potential risks, and gain a deeper understanding of this widely used medication.
From its mechanism of action to safety considerations and more, our goal is to equip you with the knowledge you need to make informed decisions about Viagra. Get ready to have your queries resolved, and uncertainties dispelled in this informative journey through the Viagra FAQ.
UPGUYS Products: Safe Online Viagra Canada
1. Are Viagra pills safe?
If you don't have any heart conditions or don't take nitrates, Viagra is a very safe drug. Viagra seems safe to take for a long time, and there appear to be no lasting harmful effects from taking it for long periods.
However, Viagra is a prescription drug, meaning that a doctor needs to visit you and ask you some questions to determine if it is safe for you.
Viagra affects several medications and can be dangerous for people with certain medical conditions, such as blood pressure.
Read more: Unsafe Interactions With Sildenafil (Viagra)
2. How should you take Viagra?
You should take a Viagra tablet by mouth as directed by your doctor, usually as needed. Take it at least 30 minutes, but no more than 4 hours, before sexual activity (1 hour before is the most effective). Do not take more than once daily.
Tips to remember before taking Viagra
Viagra dosage is based on your unique medical condition, other medications you may take, and your response to treatment.
Make sure to tell your doctor and pharmacist about all the products you use, including prescription drugs, nonprescription drugs, and herbal products.
Read more:How To Take Viagra: Does It Matter If I Take Viagra With Water Or Milk?
3.
How long does it take for Viagra to start working?
It usually takes about 30 to 60 minutes for Viagra to start working for erectile dysfunction. Yet, you can take it up to 4 hours before you want to have sex.
Bear in mind that taking Viagra alone will not cause an erection, and you need to be aroused for it to work.
Read more: What not to take with Viagra
4. How long does Viagra last?
On average, Viagra lasts between 2 and 3 hours before its effects start to wear off.
Viagra can last up to 6 hours or even longer, depending on your dosage, metabolism, and other external factors. But if your erection lasts more than 8 hours and you feel pain in your penis, seek medical emergency help.
Tips to remember after taking Viagra
Viagra may not work right after you've had sex.
Typically, you can't get another erection right after ejaculating because your body is not physically prepared for it.
Read more: How Much Time Do I Have?
5. What is a standard dose of Viagra?
The recommended dose for 18 to 64-year-old men is 50 milligrams (mg). A lower dose (25 mg) is recommended for men who are older than 65.
This dose can be increased to up to 100 mg, depending on the patient's tolerance and medication effectiveness.
Proper dosage of Viagra
Ultimately, it is your healthcare provider that will tell you how much Viagra you should take. The dosage depends on a few factors, such as your reason for taking Viagra (since it is not only used to treat ED) and age.
Read more:How to Get Your Viagra Dose Correct: Sidestepping Side Effects
6. How often can you take Viagra?
Do not take Viagra more than once a day, and do not exceed the maximum recommended dose (100 mg).
Yet provided you have no heart conditions and do not use drugs that lower your blood pressure, you can use Viagra as needed for months or even years.
Read more: Seize The Day Everyday
7. Will Viagra affect my orgasm?
Viagra doesn't appear to have any effect on the way sex feels. Taking Viagra would not make you feel more excited sexually.
Viagra does not have a positive (or negative) impact on either the qulity or the level of sensation you feel during sex.
Taking Viagra will not necessarily make you last longer before ejaculation, although it can improve your sexual confidence and help you to perform better.
Some studies suggest Viagra could be a potential treatment option for men that suffer from premature ejaculation. However, it's best not to think of Viagra as something that can help you delay ejaculation while having sex.
Viagra can reduce the refractory period, that is, the amount of time required for a man to recover after having sex and reaching orgasm.
8. What are the main side effects of Viagra?
The most common side effects are headaches, nausea, dizziness, and hot flashes. Most men have no side effects or only mild ones.
You can usually reduce the severity of headaches and other side effects by eating a light meal before you take Viagra.
Yet, its effectiveness might be slightly less than taking the drug on an empty stomach.
Read more: Viagra's Effects On The Body (besides The Obvious One)
9. Are there any natural alternatives to Viagra?
Several herbal drugs have (or claim to have) similar effects to Viagra. Here are some of these drugs:
Few natural alternatives to Viagra
Panax ginseng
Called the herbal Viagra, Panax ginseng, aka red ginseng, has solid research behind it. Dosages range from 600 to 1,000 milligrams (mg) three times daily.
Panax ginseng seems to work best for men with high lipids in their blood and those with metabolic syndrome.
This herb is known to have anti-inflammatory activity, and it improves lung function and blood flow, which are all characteristics that may reduce ED.
Rhodiola Rosea
This herb has been shown to reduce fatigue and improve overall energy.
There have been small and inconclusive studies on Rhodiola Rosea, and more studies are required to understand its working mechanism and ensure safety fully.
L-arginine
L-arginine is an amino acid naturally present in the body, and it helps make nitric oxide. Nitric oxide relaxes blood vessels to facilitate a successful erection and is essential for healthy, sexual functioning.
Thirty-one percent of men with erectile dysfunction taking 5 grams of L-arginine per day experienced significant improvements in sexual function. Other studies confirmed the safety of L-arginine combined with other drugs.
Yohimbe
Yohimbe is extracted from the bark of the African Yohimbe tree as shown positive effects on sexual performance.
However, there are not many studies that confirm its effectiveness, and it might have side effects such as increased blood pressure and increased heart rate that are damaging to your health.
DHEA
Dehydroepiandrosterone or DHEA is a natural hormone produced by adrenal glands.
DHEA can be converted to both estrogen and testosterone in the body. Scientists make dietary supplements from wild yam and soy.
Studies suggest that men with ED are more likely to have low levels of DHEA. Another study in 2009 concluded that men who received 50 mg DHEA for six months were more likely to get and maintain an erection.
Acupuncture
Acupuncture is a low-risk treatment (if performed by a licensed acupuncturist) and shows promise for treating men with erectile dysfunction; however, more studies are needed as currently there is no definitive conclusion on its effectiveness.
10. Is Viagra available over the counter?
In Canada, Viagra is not available over the counter because it's a prescription medication.
Read more:Viagra Over-the-Counter In Canada: A Comprehensive Analysis
11. Is there any minimum or maximum age to use Viagra?
18+ year-old men can take Viagra for erectile dysfunction. It's not for women or children. There is no upper age limit for using Viagra, but men older than 65 should start with a lower drug dose.
The suggested dose for men 18 to 64 years old is 50 milligrams (mg). Adults older than 65 often start with the lower dose, 25 mg.
12. How was Viagra discovered?
Discovering Viagra was an unexpected event!
Pfizer originally developed the sildenafil compound to treat hypertension (high blood pressure) and angina pectoris (chest pain due to heart disease).
During drug trials, Pfizer researchers discovered that Viagra was more effective at producing erections than treating the conditions it was designed for.
Read more: Viagra History: A Complete Guide To The History Of Viagra
13. Are Viagra and Sildenafil the same?
Viagra is the brand name of the drug sildenafil.
Sildenafil is essentially the same medication as Viagra, the erectile dysfunction (ED) medication made by Pfizer Inc., and is now sold as a generic drug by many manufacturers worldwide.
The difference between Viagra and Sildenafil
Read more:Sildenafil Vs. Viagra: What's The Difference?
14. Can Viagra cause a heart attack?
Viagra is a vasodilator, meaning it helps to open up your blood vessels and arteries.
That being said, there have been reports of heart attack, stroke, arrhythmia and even death in men taking Viagra.
Even when a man isn't taking nitrates, there is concern that Viagra might make his underlying heart disease much worse.
Read more:Viagra Side Effects: Common & Serious Ones
15. What does Viagra contain?
In addition to the active ingredient, sildenafil citrate, each tablet contains the following inactive ingredients: microcrystalline cellulose, anhydrous dibasic calcium phosphate, croscarmellose sodium, magnesium stearate, hypromellose, titanium dioxide, lactose, triacetin, and FD & C Blue #2 aluminum lakes.
16. What happens when Viagra doesn't work?
Viagra will not always work 100 percent effectively.
Some men who take it still experience erectile dysfunction and other sexual performance issues.
Research shows that about 30 percent of men who use Viagra and other ED drugs don't experience its full benefits.
ED could not always be treated by drugs.
Make sure you use Viagra correctly
You might be misusing the medication. It's advised to take Viagra on an empty stomach. Eating a sizable high-fat meal can delay the absorption of Viagra and make it less effective.
If Viagra still doesn't seem to work for you, try taking it two to three hours after your last meal.
You should not take Viagra too early or too late; the optimum window is between 30 to 60 minutes before sexual activity.
Don't mix Viagra and Alcohol
Alcohol works by reducing blood flow within your body, increasing the risk of experiencing erectile dysfunction.
Make sure to avoid alcoholic drinks when you're using Viagra, as even a drink or two could significantly reduce its effectiveness.
Up your dosage
If you find that Viagra doesn't seem to provide any improvement or isn't entirely effective at treating ED, you should consider talking to your doctor about moving up to a higher dosage.
Consider the psychological causes of ED
A common cause of ED is sexual performance anxiety. It is a form of anxiety that typically results in feelings of nervousness during sex.
Viagra is an effective treatment for erectile dysfunction caused by performance anxiety; however, it doesn't always work.
Relationship counseling and sex therapy are often good options for you to get to the root of your problem.
Check for underlying health conditions
Heart problems, diabetes, nerve damage, and high blood pressure are among the most common physical causes of ED. Low testosterone levels can also affect sexual desire and may prevent a man from getting an erection, even after taking Viagra.
The bottom line is that if your erectile dysfunction is caused by an underlying health issue that affects your blood circulation or interest in sex, there's a possibility that Viagra and other ED medications might not be effective.
Watch porn less
Porn consumption can contribute to dissociation from real-life sexuality and porn-induced erectile dysfunction.
Contrary to popular belief, watching too much porn could have a severe adverse effect on your ability to achieve and maintain an erection.
Consider other ED medications
Viagra might not be the proper ED medication for you. After factoring in your general health and sexual needs, your doctor may advise you to take other drugs.
Viagra isn't the only ED medication available, and there are numerous other ED medications on the market.
If the effects of Viagra wear off too soon for you, a longer-lasting drug, such as Cialis, might be a better choice.
Keep in mind that each person is different, and there is no best ED medication for everyone.
Tips to remember if taking Viagra was not Effective
17. Why Does Viagra Give You Headaches?
Headaches are the most common side effect of Viagra. Headaches happen due to a sudden change in blood flow, and their intensity varies between men.
If you experience headaches after taking Viagra, you should talk to your doctor about possible prevention methods.
18. What are the benefits of Viagra?
Viagra, in comparison to drugs with similar effects, such as Cialis, costs less. It is available in most drugstores and is a relatively safe drug.
Viagra's effects on eliminating ED symptoms are proven, and there are plenty of studies confirming this.
Benefits of using Viagra
Moreover, if you take Viagra daily, it helps reduce the progression of erectile dysfunction, improves the ability to urinate, and improves the quality of your sexual activity.
19. Does Viagra expire?
Viagra does expire.
Typically, Viagra is considered expired one year from the time the prescription is dispensed.
Five years from the time of manufacturing, Viagra becomes inert and loses all effectiveness. Taking expired Viagra is not dangerous as long as a regular dosage is taken.
However, like many medications, it becomes less effective after it expires. Therefore, it's not recommended to take expired Viagra, as it's unclear how well it will work.
20. Can women use Viagra?
Women can use Sildenafil for pulmonary hypertension.
There's not enough evidence to suggest that Sildenafil works for women with sexual problems.
Related research: Women taking the "blue pill" (sildenafil citrate): such a big deal?
21. Will taking Viagra affect my fertility?
There's no firm evidence to suggest that taking Sildenafil will reduce fertility in either women or men. But speak to a pharmacist or your doctor before taking it if you're trying to conceive a child.
22. Will Viagra have any effects on contraceptive drugs?
Viagra does not affect any type of contraception, including the contraceptive pill and emergency contraception.
Tips to remember while taking Viagra
23. Do recreational drugs counteract Viagra?
Taking poppers (amyl nitrite) with Viagra can have a dangerous effect on your heart.
It may also be potentially harmful to take Viagra with:
Stimulants like MDMA (ecstasy) or cocaine

Hallucinogens like LSD

Novel psychoactive substances (which used to be known as legal highs) like mephedrone
Viagra has not been thoroughly tested with recreational drugs. Talk to your doctor if you think you might use any recreational drugs with Viagra.
24. Is there any dietary restriction while using Viagra?
Do not drink grapefruit juice if you're taking Sildenafil for pulmonary hypertension. It interferes with the way the medicine works.
High-fat foods also may reduce the effects of Viagra used for treating ED. You can eat and normally drink while taking Sildenafil (Viagra) to get an erection.
Read more: Getting The Most Out Of Your ED Medication
25. Is it safe if I use Viagra with other ED medications?
Taking Viagra simultaneously with other ED medications (such as Cialis or Levitra) is not recommended.
It is a dangerous combination that can significantly increase each medication's effect, meaning you will face a higher risk of experiencing side effects (even cardiovascular problems).
Tips to remember while taking Viagra
If Viagra is not fully effective at treating your erectile dysfunction, combining it with other ED medications isn't the answer.
Talk to your doctor about increasing the dose of Viagra or other ED medications with a longer-lasting effect, such as Cialis.
26. What should I expect after using Viagra?
There are some Viagra myths to bust here. No, it won't make your penis bigger. And no, you won't automatically get an erection.
With some sexual stimulation and arousal, it will help you to get and maintain an erection. The erection should be firmer with less stimulation, hoping to give you the confidence to have happy and fulfilling sex.
And, if once wasn't enough, it might help you get a few more erections for 4-5 hours after taking the medication.
27. Will Viagra protect me against HIV and other sexually transmitted diseases?
No, Viagra doesn't protect you against HIV and other sexually transmitted diseases (STDs).
If you or your sexual partner are at risk for HIV or other STDs, you should practice safe sex and use a condom.
Have safe sex with or without taking Viagra
28. Will Viagra cause hallucinations?
Viagra does not cause hallucinations, but you might see some weird colors.
Viagra causes visual side effects such as sensitivity to light and color blindness.
Users can have numerous visual disturbances - including abnormally dilated pupils, blurred vision, light sensitivity, and color vision disturbances, including intensely blue-colored vision with red-green color blindness.
29. Is Viagra addictive?
Viagra isn't physically addictive; however, it is possible for people who misuse the drug (use a high dosage or without a prescription) to become psychologically dependent on it.
30. Why is Viagra expensive?
Demand for ED medication is exceptionally high, and as a result, prices are high too. However, generic versions of the drug are less expensive than name-brand medication.
Read more:What Does Viagra Cost In Canada? What To Know About Viagra Cost
31.

Can Viagra be used by individuals with underlying health conditions?

It is important to consult with a healthcare professional before using Viagra if you have underlying health conditions.

Certain medical conditions, such as heart disease or low blood pressure, may require special consideration or dosage adjustments.



Can I order Viagra with UPGUYS?
Yes. You can order generic Sildenafil here.
UPGUYS can help you through your ED treatment journey. We offer free medical consultations and necessary medications tailored to your specific needs.
UPGUYS ED medications
With UPGUYS, you can:
- Talk to UPGUYS doctors and find out what drug you should take.
- Buy the ED drugs your doctor recommended.
- Have the drugs delivered to your home free of charge.
Start with talking to our doctors
Viagra in a glance
Viagra is a medicine (in the form of tablets) that contains the active substance sildenafil.

Viagra is used to treat +18-year-old men with ED when they cannot get or maintain an erection.

For Viagra to be effective, sexual arousal is necessary.

You can only obtain Viagra with a prescription.

The recommended dose of Viagra is 50 mg.

You can take it as needed, one hour before the expected sexual activity.

If you take Viagra with food, it might start working with a delay compared to when you take it on an empty stomach.

Headaches are the most common side effect of Viagra, in addition to flushing, indigestion, visual disorders, blocked nose, dizziness, and nausea.
---