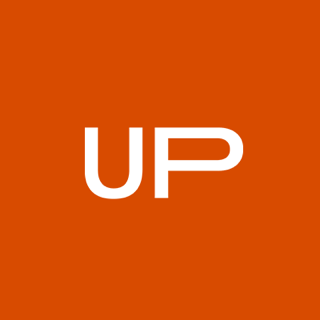 Published on June 14, 2022
When you experience that gut-punching moment when you can't get your little guy "up," it can feel like the end of the world (and we're not being dramatic).
Although the prevalence of erectile dysfunction is high amongst men, it doesn't make it any less painful. Thankfully, there are many medications like sildenafil that can help you retake control of the bedroom.
However, it's vital to research ED medications carefully, so you don't experience any adverse side effects. In this article, we'll cover everything you need to know about taking the correct sildenafil dose, as well as:
What is sildenafil, and how does it work?

How do I use sildenafil?

What sildenafil dose should I take?

What if I miss a sildenafil dosage for erectile dysfunction?

Is it possible to overdose on sildenafil?
Let's dive in.
What Is Sildenafil, and How Does It Work?
Sildenafil is a prescription drug used to treat erectile dysfunction (impotence) in men. You've probably heard it under the popular brand name Viagra.
Aside from ED, sildenafil is also used to help adults with pulmonary arterial hypertension (PAH) or high blood pressure.
To better understand how taking sildenafil helps erectile dysfunction, one must know why some men go through that dreaded ED in the first place.
When a man gets "turned on" through sensory and mental stimulation, blood flows from other body parts into the penile arteries. Specific muscles in the penis must relax, which allows blood to enter. The blood then gets trapped in the penis due to high pressure, which creates an erection.
UPGUYS Products: Order Sildenafil Online in Canada
Erectile dysfunction is a result of not enough blood entering the penis. It is also defined as when the penis can't maintain the pressure to keep the blood there long enough to have sexual intercourse.
Several factors contribute to ED, including:
Stress or other emotional reasons

Lack of exercise

Obesity

Aging

Drugs

Smoking

High cholesterol

High blood sugar (diabetes)

High blood pressure
Sildenafil fights against ED by functioning as a phosphodiesterase (PDE5) inhibitor. Many ED medications fall under this label, including Cialis and Levitra.
Blocking enzymes that cause erectile dysfunction allows blood to flow more easily into the penis. Similarly, sildenafil helps pulmonary arterial hypertension by allowing blood to flow better into the lungs.
It's important to know that sildenafil and other ED medications do not cure erectile dysfunction. It is a temporary solution that doesn't increase sexual desire but instead allows blood to flow into the penis temporarily.
How Do I Use Sildenafil?
Sildenafil is available as a tablet that you take orally.
It is to be taken whenever you think you'll be having sex. The best time to take it is around an hour before having sex, but it will work if you take it anywhere from 4 hours to 30 minutes before sexual intercourse. You'll have to plan your night because it's not offered as a daily tablet like some other ED medications.
ALWAYS take your doctor's direction on the type of ED medication and its dosage.
It's okay to take sildenafil with or without food, but keep in mind that eating a large, high-fat meal will probably make it harder for you to digest the medication. This means it will probably take longer for the Viagra to work.
Before you take sildenafil, make sure to consult with a healthcare professional directly. Read the instructions that come with the medicine carefully as well.
UPGUYS Products: Order Generic Viagra Online in Canada
What Sildenafil Dose Should I Take?
Now the golden question: how do you know how much sildenafil to take for erectile dysfunction?
The answer is that the sildenafil dosage will be different depending on your situation and medical history. Again, always follow your doctor's advice before taking sildenafil.
This ED treatment is offered in three different doses:
25 milligrams (mg)

50 milligrams (mg)

100 milligrams (mg)
You can change your dosage depending on your response to the medication, and it's crucial to find the dosage that works best for you. Typically, adults under 65 (and over 18) are prescribed the 50mg dose to begin with, while adults over 65 are prescribed 25mg to start.
You should not take sildenafil more than once a day.
This article is written for informational purposes only and does not constitute medical advice. The information provided in the articles cannot and should not replace advice from a healthcare professional. Talk to your healthcare provider about any physical or mental health concerns or the risks and benefits of any treatment or medication.
What If I Miss a Sildenafil Dosage for Erectile Dysfunction?
Sildenafil for erectile dysfunction is not a daily tablet. It should only be taken as needed, around 4 hours to 30 minutes before sexual activity. Because of this, you shouldn't really "miss" a dosage.
That said, if you forget to take it, you'll have the same trouble getting an erection as you did before.
Don't ever take more than one pill or more than you were prescribed by your doctor.
Don't ever take more than one pill or more than you were prescribed by your doctor.
Is It Possible to Overdose On Sildenafil?
Taking too much sildenafil can cause adverse problems and raise the probability of experiencing negative side effects. Some of those side effects include:
Unusual sweating and weakness

Prolonged or painful erection

for more than 4 hours (priapism)

Faintness or lightheadedness

Sudden loss of vision in one or both eyes

Sudden decrease in hearing or loss of hearing

Confusion

Dizziness or ringing in the ears

Blurred vision

Allergic reaction

to the medication
Make sure you contact a healthcare professional immediately if you experience any of these serious side effects.
Read more: Sildenafil Unsafe Drug Interactions
Key Takeaways
By now, you know what sildenafil dose is available to you on the market. The next step is seeing a doctor to find out which one is best for you and fill your sildenafil prescription.
The next, and most important step, is to regain your confidence knowing that you can overcome this stressful predicament.
UPGUYS is here for you every step of the way. We offer prompt and discrete services where you can get your prescription filled online without needing to go in and see a doctor.
Don't waste another second wondering if it will work for you. Come check out all of our ED medication products now and enjoy the free consultation with a licensed Canadian practitioner!
---