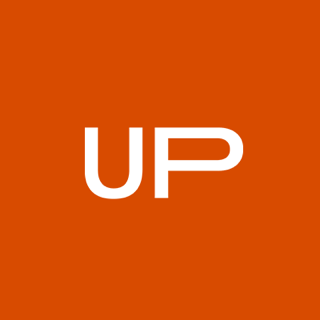 Published on June 09, 2022
Did you know that the active ingredient found in Viagra can also be found in its generic version? Sildenafil citrate is vital in the brand and generic Viagra (sildenafil).
In fact, drugs containing sildenafil will all have similar effects on ED, regardless of their brand name. This also means that they all share the same sildenafil side effects.
So what is sildenafil, and why does it produce side effects in some people? If you are thinking about trying medicine containing sildenafil, read on to find out everything you need to know.
Why Do Some People Experience Sildenafil Side Effects?
Sildenafil is a drug that you can take orally to improve blood flow around the body. It is a phosphodiesterase type 5 (PDE5) inhibitor, which means it relaxes the blood vessels in your tissue.
This can be very helpful when it comes to treating erectile dysfunction. By improving blood flow to your penis, it makes it easier for you to achieve and sustain an erection!
This is why sildenafil is an active ingredient in a lot of ED medicines. This includes Viagra and Generic Sildenafil.
Because of the effect that sildenafil has on your blood vessels, you may also experience some other problems. Understanding these can also help you to reduce sildenafil side effects.
With that in mind, let's take a closer look at the side effects of sildenafil.
Common Sildenafil Side Effects
Common sildenafil side effects affect more than 1 in 100 people. These can include:
Headaches

Nausea

Sudden flushes,

including hot flashes

Indigestion

Congested nasal passages

Dizziness
These are less common in people using sildenafil drugs to help with erectile dysfunction. This is because men with ED only tend to use sildenafil for short periods of time.
Read more: Headache After Viagra, Cialis, and Levitra
You will also be more aware of sildenafil's side effects with alcohol in your system. Combining alcohol with sildenafil can leave you feeling lightheaded and faint. You may also experience headaches and heart palpitations.
Serious Sildenafil Side Effects
Serious side effects from sildenafil are extremely rare. These affect less than one person in every 1,000.
Taking too much sildenafil can result in loss of vision or changes to your vision. If this happens, you should seek medical attention as soon as possible. You should also seek emergency help if you:
Have a fit or seizure after taking sildenafil

Have an erection that lasts for over two hours or is painful
UPGUYS Products: Order Sildenafil Online in Canada
If you have never taken sildenafil, there is also a very small risk of being allergic to it. You should seek medical help immediately if you develop any symptoms of anaphylaxis (a serious allergic reaction). These include:
Wheezing

A rash

Tightness in the chest or throat

Difficulty breathing

Swelling around the face and neck
Serious sildenafil side effects should subside with medical intervention.
Read more: Sildenafil Warnings & Precautions
How Do You Get Rid of Sildenafil Side Effects?
If you want to know how to reduce the side effects of sildenafil, there are several things you can do.
Sildenafil's side effects are more common in people who have taken a lot of the drug. Because of this, to reduce side effects, you should:
Stop taking your sildenafil medication (if it is safe to do so)

Avoid taking your sildenafil medication too often

Avoid drinking alcohol while taking sildenafil

Never take more than one

dose of sildenafil

in a 24-hour period
Take your doctor's direction on the dosage of medications. Your doctor has complete information about your health and can make the best decision.
If common sildenafil side effects are bothering you, then you should also discuss these with a licensed medical professional.
Most men start taking a prescribed 50mg dose of sildenafil. However, this is also available in 20mg, 25mg, 100mg, and 150mg doses. If your side effects are bothering you, your doctor may try lowering the dosage to reduce these.
Alternatively, your doctor may recommend a different medication, such as one containing tadalafil.
UPGUYS Products: Order Generic Viagra Online in Canada
When Should You Not Use Sildenafil?
You should not use any medicine containing sildenafil if you:
Know that you are allergic to sildenafil

Are treating angina (chest pain) with nitrates

Have a heart problem or liver problem

Have a blood disorder,

such as hemophilia

Have recently had a stroke or a heart attack

Have a stomach ulcer

Have a rare inherited eye disease, such as retinitis pigmentosa

Have

sickle cell anemia

Have leukemia or multiple myeloma

Have a curved penis or deformity in your penis tissue
If you do have any of these conditions, your doctor may be able to recommend alternative treatment that is safer for you. So you should discuss your options with a licensed medical professional.
If you think sildenafil is not working for you, talk to your doctor. Do NOT double up the dosage on your own.
Read more: Drug Interactions with Sildenafil
Find Brilliant Sildenafil Products to Suit You Today
Like most medications, there can be some side effects of using the branded and generic Viagra and other medicines containing sildenafil. However, these are usually minor and are rare if you use this medication infrequently.
If you have any concerns about sildenafil side effects, it is a good idea to discuss these with a licensed medical professional. This is where UPGUYS can help!
We will organize a free consultation with a licensed medical professional before you buy any of our products. So you have a chance to ask any questions that you might have and discuss your concerns.
Take a look at our latest ED products and organize a consultation at a time that works for you! We're happy to help.
Similar Articles:
---