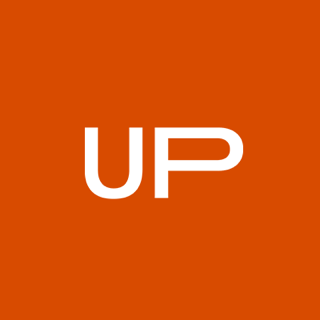 Published on June 15, 2022
Let's be frank: experiencing erectile disfunction sucks.
There's nothing worse than having your most sacred and trusted body part not work for you when you need it the most. It can be incredibly embarrassing and stressful and can even put a strain on your relationships.
The good news is that there are several medications that can help you avoid that embarrassing situation and get back in the game. One of the most famous medications is sildenafil (generic Viagra).
However, there are sildenafil warnings and precautions that you need to be aware of before you start taking it.
In this article, we'll tell you everything you need to know about the risks associated with sildenafil before you spend a dime on the medication. We'll cover:
What Is Sildenafil, and How Does It Work?

How Do You Take Sildenafil?

What Are the Sildenafil Warnings and Precautions?

Who Can't Take Sildenafil?

Key Takeaways
Let's dive in.
What Is Sildenafil and How Does It Work?
Sildenafil (Viagra) is a medication that is used to treat erectile dysfunction (formerly referred to as impotence) in men. It's sold under the popular brand name Viagra. It's also used to help adults that suffer from pulmonary arterial hypertension (PAH) or high blood pressure.
To understand how sildenafil helps erectile dysfunction, it's important to understand why some men experience ED in the first place.
When a man is aroused through sensory and mental stimulation, blood flows into the penile arteries. For the blood to enter, certain muscles in the penis must relax. The blood then gets trapped due to the high pressure in the penis, which creates an erection.
Erectile dysfunction happens when not enough blood enters the penis or when the penis can't maintain the pressure to keep the blood there.
There are many contributing factors to why a man might experience ED, including but not limited to:
High cholesterol

High blood sugar (diabetes)

High blood pressure

Lack of exercise

Aging

Stress or other emotional reasons

Obesity

Drugs

Excess alcohol

Smoking
This article is written for informational purposes only and does not constitute medical advice. The information provided in the articles cannot and should not replace advice from a healthcare professional. Talk to your healthcare provider about any physical or mental health concerns or the risks and benefits of any treatment or medication.
Sildenafil (Viagra) belongs to a class of medications called phosphodiesterase (PDE5) inhibitors. Other popular ED medications like Cialis or Levitra also fall under these categories.
By blocking enzymes that are a key culprit in erectile dysfunction, it allows your penis to relax and allows blood to flow more easily into the penis. Similarly, sildenafil helps PAH by allowing blood to flow better to the lungs.
It's important to note that sildenafil or other ED medications do not increase sexual desire or cure erectile dysfunction. It is a temporary solution to erectile dysfunction.
UPGUYS Products: Order Sildenafil Online in Canada
How Do You Use Sildenafil?
Before you take sildenafil (generic Viagra), make sure to completely follow your doctor's directions as well as the instructions that come with it.
Sildenafil comes in pill form and is taken orally. You are to take sildenafil when you need it before sexual activity. The best time to take it is about an hour before you plan on having sex, but you can take it anywhere from 4 hours to 30 minutes before sexual activity. It's good to plan ahead when you will take the pill.
You can take sildenafil with or without food, but keep in mind that eating a large, high-fat meal will probably make it harder for the medication to digest. This means it will probably take longer for the Viagra to work.
Read more: Sildenafil & Alcohol
What Are the Sildenafil Warnings and Precautions?
Like most other medicines, you should be aware of sildenafil precautions before taking the medicine.
First, it's important to let your doctor know all medications, vitamins, and herbal supplements you may be taking beforehand. There are certain medications that sildenafil reacts with, including nitrate medicines that are usually prescribed for angina or high blood pressure. These include:
Nitroglycerin

Isosorbide

Imdur®

Nitro-Bid®

Nitro-Dur®

Nitrol® ointment

Nitrolingual® spray

Nitrostat®

Transderm Nitro®
Illegal street drugs such as "poppers" also include nitrates that could cause a sharp drop in blood pressure when mixed with sildenafil.
Sildenafil should not be used with any other medications that are used for ED.
Read more: Sildenafil Dosage Guide & Sildenafil Cost
Another sildenafil warning is that it does not protect you against any sexually transmitted disease like HIV or AIDS. You need to be prepared to take other protective measures against STDs.
If you've ever had heart problems, make sure to consult with a doctor before taking sildenafil. It can have serious side effects on patients who have experienced heart problems in the past.
If you experience any of the following, make sure to seek immediate medical help:
Prolonged or painful erection for more than 4 hours

Sudden loss of vision in one or both eyes

Sudden decrease in hearing or loss of hearing

Dizziness or ringing in the ears

Blurred vision

Confusion

Dizziness

Faintness

Lightheadedness

Unusual sweating

Unusual weakness
If you take medication for high blood pressure, sildenafil can cause a sharp drop in blood pressure.
Other sildenafil handling precautions include being aware of dehydration when using the medication. This can happen if you are sick with fever, diarrhea, or vomiting. It could cause complications with your heart, kidney, or liver.
UPGUYS Products: Order Generic Viagra Online in Canada
Who Can't Take sildenafil?
Children under the age of 18 and women cannot take sildenafil.
Others may not be able to take sildenafil as well. Make sure to consult a doctor if you:
Have had

allergic reactions

to sildenafil or other medications

Are taking medications called nitrates

Have serious heart or liver problems

Have low blood pressure

Have recently had a stroke or heart attack

Have sickle cell anemia or multiple myeloma

have a penis deformity like

Peyronie's disease

Have a stomach ulcer

Have blood-related issues like hemophilia
Make sure to check thoroughly if sildenafil is right for you before taking it.
Key Takeaways
That's everything you need to know about Sildenafil warnings.
Although it's important to do careful research about ED medication before you take it, it could be a life-changing solution to your erectile dysfunction problems.
By reading this article, you've just taken the first step towards taking back control of your sex life.
If you're ready to find something that will help you in the bedroom, make sure you check out our products and enjoy a free consultation with a Canadian doctor over the phone, to see what's right for you.
Read more: Unsafe Interactions With Sildenafil (Viagra)
---