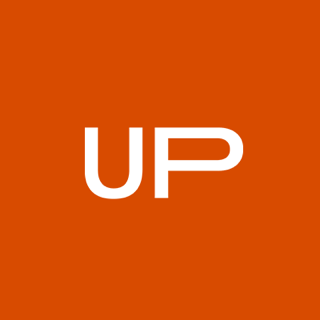 Published on September 01, 2022
In popular culture, men over 50 are portrayed as sexy silver foxes and charming gentlemen who are able to woo partners and enjoy hours of sex-filled adventures well into their 70s and even 80s.
However, testosterone actually peaks at 30 and starts to decline about 1% every year after that. So, understanding men's sexual health after 50 starts with understanding that it's okay if you don't perform the same as pop culture portrays in the movies.
If you're a man over 50, you may be starting to notice some changes in your sexual health. Don't worry – this is perfectly normal! As we age, our bodies go through all sorts of changes, and our sexual health is no exception.
In this article, we talk about the following:
Whether you're just curious about what's going on down there or you're looking for ways to boost your sex life in your golden years, keep reading!
The Importance of Sexual Health for Men After 50
First of all, what is sexual health? Really, we're talking about both your physical health and being able to enjoy a healthy sexual performance.
This includes maintaining a healthy penis, testicles, and prostate. It also includes being able to get and keep an erection, ejaculating normally, and having a satisfying sex life. Sex after 50 can be different, and that's dependent on your overall sexual health as you age.
When it comes down to it, society doesn't do enough to overstate the importance of sexual health for men after 50.
The loss of libido can lead to other health problems, including depression and anxiety. It can also impact a man's relationship with his partner. The good news is that there are steps that men can take to improve their sexual health.
These include maintaining a healthy lifestyle, getting regular physical checkups, managing stress levels, and communicating openly with their partners.
Read more: Understanding & Managing Cramps After Sex
Common Issues: What To Know About Male Sexual Health After 50
Not sure if what you're experiencing is normal? Chances are it is! Common issues that arise with male sexual health after the age of 50 can be a wide range.
Commonly, however, aging men report:
Decreased interest in sex
Reduced quality of erections

Premature ejaculation

Difficulty orgasming
The real kicker, though? Not discussing these issues can lead to feelings of isolation and inadequacy. So, it's important to remember that these problems are very common.
In fact, research suggests that as many as 52% of men over the age of 40 will experience some form of erectile dysfunction. Fortunately, there are a number of treatments available for those experiencing sexual health issues.
Addressing these problems head-on is the best way to ensure that you can still enjoy a fulfilling and satisfying sex life as you age.
How To Maintain Good Sexual Health After 50
Want to know how to ensure great men's sexual health after 50? When it comes down to it, communicating with your partner and getting annual physicals are the two best ways you can do that.
Let's start with communication first. As you age, you may have different medical conditions that can affect your sexual health. Talk about these things with a partner so that they can be taken into account when planning sexual activity.
In addition, open communication can help couples keep their sex life exciting. This is especially true when it comes to senior sex, and you both have likely done and seen everything.
Another important factor in maintaining good sexual health is to stay physically active. Physical activity helps increase blood flow to the genitals, which can improve sexual function. In addition, regular exercise can help reduce stress levels, which can also impact sexual function.
Finally, it's important to attend those annual physicals. This includes getting prostate exams, bloodwork, and other screenings that will help ensure that you don't have any medical issues that might be affecting your sexual performance.
Ultimately, by taking care of themselves, men over the age of 50 can maintain good sexual health and enjoy active and fulfilling sex life.
Tips for Improving Sexual Performance After 50
Let's start off by saying that sex after 50 can be just as enjoyable as sex in your 20s or 30s. Though sexual performance may decline with age, there are still many ways to enjoy a healthy and active sex life after the age of 50.
Below are some tips for improving sexual performance and enjoying a more satisfying sex life well into your golden years.
Stay Physically Active
Regular exercise can help to improve circulation, increase stamina, and reduce stress levels. All of those benefits can enhance sexual performance.
Aside from regular cardio and strength-building exercises, men over 50 can benefit from kegel exercises. Namely, they can help improve urinary incontinence and sexual function.
To do kegel exercises:
Contract the muscles that you use to stop urine flow.

Hold the contraction for three to five seconds, then relax for three to five seconds.

Repeat the exercise 10 to 15 times per session, and aim for three sessions per day.
Eat a Healthy Diet
Eating healthy foods helps to reduce inflammation, improve blood flow, and increase energy levels. Not sure just what to eat?
Some of the best foods for sexual performance include oysters, which are rich in zinc and help to boost testosterone levels; dark chocolate, which is a natural aphrodisiac; salmon, which is packed with omega-3 fatty acids; and berries, which are high in antioxidants.
Men should also make sure to eat plenty of leafy green vegetables, as these are great for overall health and can help to improve blood flow.
Reduce Stress
Stress can have a negative impact on sexual performance, so it is important to find ways to manage or reduce stress in your life. Some effective stress-reduction techniques include yoga, meditation, and deep breathing exercises.
It's important to note that sustained periods of stress can also negatively impact your heart health. So, reducing stress is great for your circulation system, which directly impacts the quality of your erections.
Simply put, relax and get enough rest!
Communicate Concerns
Finally, if you're concerned about your sexual performance, talk to your doctor or a sex therapist. They can provide you with information and resources that can help you improve your sexual performance.
Key Takeaways: Men's Sexual Health After 50
The biggest takeaway we hope you got from this article is that issues surrounding men's sexual health after 50 are all quite normal. Simply put, as men age, they may experience changes in their sexual health.
First (and unfortunately), erectile dysfunction becomes more common with age. If you're experiencing difficulty achieving or maintaining an erection, talk to your doctor. There are treatments available that can help.
Additionally, testosterone levels decline as you age. This can lead to reduced sex drive and erectile dysfunction. However, this starts in your 30s and understanding how you can help improve or maintain your testosterone levels as you age is important.
By understanding the changes that occur in men's sexual health with age, you can take steps to protect your health and maintain a satisfying sex life.
Resources for More Information on Sexual Health After 50
For more information on men's sexual health after 50, we suggest you start by browsing the sex topics on the UPGUYS blog. We have worked hard to compile relevant and high-quality information for you that is useful in helping you achieve optimal sexual health.
Additionally, Action Canada for Sexual Health and Rights has a helpful guide on aging and sex. If you are interested in medically-focused resources, get in touch with your province's Sexual Health Clinic.
FAQs About Sexual Health for Men After 50
Still have questions about men's sexual health after 50? Most people do! Here are some of the most common questions about senior sex, sex after 50, and sexual performance that we get.
1- When Do I Need to Start Getting Prostate Exams?
Men should start getting annual prostate exams at age 50. However, men who are at high risk for developing prostate cancer may need to start getting exams sooner. Those at high risk include African American men and men who have a family history of prostate cancer.
2- How Sexually Active Are Men in Their 50s?
As is the case with men in their 20s, 30s, and 40s, there's no "right" answer to this! Studies tend to show that men in their 50s are just as sexually active as men in other age ranges. However, it depends on each man and their partner.
The "right" answer as to how sexually active you "should" be is whatever feels right for you and your partner.
3- How Can I Improve My Sexual Health After 50?
Staying healthy emotionally and physically is one of the best ways to improve your sexual health after 50. Get regular physical activity (outside of sex!), eat a well-balanced diet, and work to reduce stress.
4- Is Loss of Sex Drive In Your 50s Natural?
Yes! It's perfectly natural for the sex drive in men to decline as they age. However, if you have noticed a sudden decline in sexual interest or performance that isn't normal for you, then speak with your doctor about your concerns.
5- Is Erectile Dysfunction Inevitable?
No! As you age, erectile dysfunction isn't just a fact of life. While it's true that the likelihood of experiencing erectile dysfunction increases with age, there are several things that can be done to prevent or delay the onset of erectile dysfunction.
---