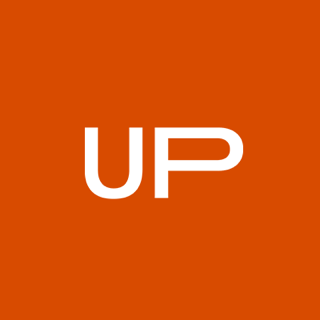 Published on June 17, 2022
Do you want to freshen up on your Viagra history? It takes between one to two years before Canada federally authorizes the use of a drug for human consumption. Until that point, researchers undergo rigorous testing and clinical trials that last for years.
The lengthy process ensures the drug is effective and reduces adverse effects. Viagra is a well-known prescription medication that was transcendent in the market to treat male sexual disorders.
But is it effective? And did its unique start set it up for success?
Luckily, we will answer all these questions (and more) in our complete guide on how Viagra works, its history, and how you can find out if it is right for you. Keep reading on for more information!
In this article, we talk about the following:
What is Viagra?

Is Viagra prescription effective?

Viagra history

How was ED treated before Viagra?

When did sildenafil enter the market?

How did Viagra impact erectile dysfunction treatment?

Is Viagra right for you?

Are there Viagra alternatives?

Start managing your erectile dysfunction
What Is Viagra?
Viagra is a prescription medication known as a phosphodiesterase type 5 (PDE5) inhibitor. It is primarily used to help men who have difficulting getting or maintaining an erection. Revatio is a medication with the same active ingredient but different uses.
Revatio helps relieve symptoms in patients who have pulmonary arterial hypertension. Viagra contains sildenafil, affecting blood flow and smooth muscle cell relaxation in a few different ways:
Blocking PDE5 enzyme

Increasing proteins in the blood

Promoting blood vessel relaxation in penile arteries
The PDE5 enzyme degrades cGMP and results in vasoconstriction or narrowed arterials. These small changes in blood vessel contraction significantly affect erection quality. Viagra reduces the enzyme's function and relaxes the cell walls in vessels.
Is Viagra Prescription Effective?
Yes! Many men find relief from their erection difficulties after taking PDE5 inhibitors. Although, there are a few key points that affect how Viagra works and its effectiveness, such as:
It would help if you always took Viagra with water and on an empty stomach or with a light meal. Taking Viagra with a heavy meal high in fat content can reduce its effectiveness and your performance in the bedroom. When you take Viagra is equally as important.
Most experts recommend taking Viagra within thirty minutes to two hours before intercourse. It has a relatively short half-life (around 4 hours), and if you wait too long, you may not achieve peak performance.
Lastly, if you have physical causes of erection difficulties, this erectile dysfunction medication is often a front-line treatment option. Physical causes range from diabetes, obesity, and cardiovascular disease. It results in narrowed arteries and erection impairments. Psychological causes, such as high stress, depression, or performance anxiety, are more readily treated with therapy or counselling.
Viagra History
Viagra passed its twentieth anniversary in 2018. That's right - the "little blue pill" was approved on March 27, 1998. It was first developed by Pfizer pharmaceutical company and had a startling beginning.
Researchers weren't considering using Viagra and its active ingredient sildenafil for erections. Instead, they were examining how it worked to treat symptoms of high blood pressure. As the researchers conducted their clinical trials, they discovered that patients were getting erections within thirty to sixty minutes.
It is important to note that Viagra does not cause spontaneous erections. There needs to be physical stimulation involved.
Read more: Herbal Viagra
When Pfizer discovered this, they patented the drug for erection quality in 1996 before it was approved two years later. At the time, it revolutionized the marketing of pharmaceuticals. It became a name-brand drug for sex and garnered a billion dollars during its first year!
In the late 90s, these pills sold for roughly $8 to $10 each. If you calculate inflation, Viagra's cost would be $22.12 today for one pill. It quickly became a huge market, in large part to media promotion.
Since then, other PDE5 inhibitors have entered the marketplace, with Cialis and Levitra the next two common prescription medications.
How Was ED Treated Before Viagra?
Before the 1980s, most health experts believed that erection difficulties were primarily a mental issue. However, there are some reports that a monkey's testicular tissue would be injected into male testes to promote erections in the 1920s.
But the real breakthrough came in 1983. At this time, the concept that blood vessels affected erection quality finally began to take hold.
How did this begin?
At a urology conference, Dr. Giles Brindley used a phentolamine injection into his penis, showcasing the results in person. While it was likely to be a memorable conference for everyone present, the results stuck.
Dr. Brindley was able to achieve an erection with a smooth muscle relaxant. Until Viagra was released approximately 15 years later, many men started injecting their penis' with a smooth muscle relaxant.
Read more: Viagra FAQs
This article is written for informational purposes only and does not constitute medical advice. The information provided in the articles cannot and should not replace advice from a healthcare professional. Talk to your healthcare provider about any physical or mental health concerns or the risks and benefits of any treatment or medication.
When Did Sildenafil Enter the Market?
Sildenafil is the active ingredient and generic version of Viagra. Typically, it takes years for a generic prescription medication to enter the marketplace. Why?
When pharmaceutical companies submit a new drug, they also get approved for several patents, limiting market competition. It wasn't until mid-2016, almost 20 years after Viagra was first introduced, that generic sildenafil citrate was approved by Teva pharmaceuticals.
It entered the market at the end of 2017, opening the doors for other prescription medications with similar mechanisms of action and, most importantly, lowering costs.
How Did Viagra Impact Erectile Dysfunction Treatment?
Viagra arguably played one of the most important roles in men's sexual health. Until Viagra, treatments were limited to injections or blamed on mental health. While psychological components still impact erection quality, Viagra opened the door for simple, easy, and effective treatments for men with underlying physical causes.
Erectile dysfunction is the most common male sexual disorder globally, and the market for treatment is expected to grow to USD 4.7 billion by 2026. Viagra played a prominent role in bringing to light user-friendly treatments and helped spur the market for topical creams, devices, and more.
However, these alternative treatments are still in their infancy, and you should talk to your doctor first about a safe front-line approach to treating your difficulties getting or maintaining an erection.
Read more: Vigra Effects on the Body Besides the Obvious One
Is Viagra Right for You?
The question everyone wants to know is whether Viagra is right for them or not? The answer is not a simple yes or no. First, Viagra is a prescription medication not available for over-the-counter purchases.
Do not use fake pharmacies or retailers who don't ask for a valid prescription first. Additionally, using supplements for sexual enhancement can contain traces of sildenafil or other PDE5 inhibitors that could cause adverse side effects without medical supervision.
Here are a few questions your doctor may ask when you inquire about Viagra:
How long have you had erection difficulties?

How frequent are erection difficulties?

Do you have any other medical conditions? (e.g., cardiovascular disease, diabetes, hypertension)

What prescription medications do you take?
Do not take any ED medication on your own. Always take your doctor's direction on the type of the medication and its dosage.
If you experience erection difficulties approximately 20% of the time, that is entirely normal! Once erection difficulties with penetrative sex start increasing to 50% of the time, your doctor may suggest treatment.
Other medications play an essential part in what medication you can use. Nitrates are usually contraindicated with Viagra, but your doctor may suggest a stricter timeframe between medication dosages to keep you safe.
Are There Viagra Alternatives?
Other than Viagra or sildenafil, there are two other popular PDE5 inhibitors:
Cialis (tadalafil)

Levitra (vardenafil)
Both medications have generic counterparts: tadalafil and vardenafil. Choosing a generic version will give you lower prescription costs.
If you had an allergic reaction or adverse effects with Viagra, Cialis and Levitra are excellent options to try since they contain different active ingredients. Cialis is also available as a long-acting medication.
Daily Cialis is taken at the same time, without worrying about when you participate in intercourse or if you have a high-fat meal during the day. It has a longer half-life than Levitra and Viagra at nearly 36 hours.
Start Managing Your Erectile Dysfunction
Now that you know your Viagra history, it is time to get started with managing your erectile dysfunction. First, you will need to upload your prescription onto UPGUYS to select and purchase medication.
If you don't have a prescription for Viagra, don't worry! Our online practitioners will help you get the process started. You can schedule an appointment online around your schedule without travelling to a clinic.
Visit our site today and talk to a practitioner and see how Viagra can make a difference for you!
---