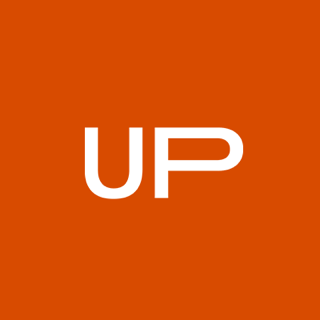 Published on February 27, 2023
Did you know that nearly 40% of Canadian men in their 40's experience some form of erectile dysfunction? To expand on that, the occurrences of men having trouble maintaining an erection increases by 10% per decade.
Erectile dysfunction can be devastating for men. Anxiety, stress, sadness, and fear can be unwelcome results of erectile dysfunction. These feelings negatively affect one's mental health.
If you've worked with your doctor and aren't seeing the results you want, there might be another way. Keep reading to learn more about horny goat weed for men.
What Is Horny Goat Weed?
The scientific name for horny goat weed is epimedium grandiflorum. The plant is endemic to China, where it's called yin yang huo. Other English names for horny goat weed are Bishop's Cap and Fairy Wings due to the shape of its flower.
Epimedium grandiflorum also grows in parts of Korea, Nepal, and Japan.
A Chinese legend tells the tale of a goatherd who noticed increased sexual activity amongst his flock after the goats ate the plant. The Chinese used horny goat weed in ancient medicinal practices and still use it today.
How Does Horny Goat Weed Work?
While the Chinese have long touted the effects of horny goat weed on sexual prowess, modern medical practitioners have not proven these claims.
Horny goat weed does affect the human circulatory system. Some studies show that the plant can increase blood flow, especially to blocked or partially blocked arteries. Other effects include blood thinning, which increases circulation throughout the body.
Since many cases of erectile dysfunction might be due to decreased blood flow to the penis, horny goat weed could have a positive effect. Again, these claims are not proven.
Horny goat weed also contains phytoestrogens, which are similar to estrogen in the human body. Some women take it to relieve menopausal symptoms.
Hay fever and other mild lung conditions like bronchitis may also improve with horny goat weed. Again, this is related to its blood thinning properties, which may help increase blood flow to the lungs.
Ongoing but unverified studies show that horny goat weed could help reverse the effects of osteoporosis and brittle bones. Additional studies on rats show an increase in testosterone amongst rats that suffer from erectile dysfunction.
No peer-reviewed, double-blind studies of the effects of horny goat weed on humans have reached any positive conclusions.
What Does Horny Goat Weed Do?
After talking with your doctor and deciding that horny goat weed is safe for use, you might experience the following changes.
Reduced heart rate.

Increased blood flow to the genitals

Erections

Lower blood pressure

Improved kidney function
Since most men consider taking horny goat weed with the hope of achieving an erection, some of the other effects go unnoticed. It's important to pay attention to all the effects you feel from this supplement.
Read more: Multiple Sclerosis (MS) and Sexual Dysfunction: Symptoms and Treatments
Does Horny Goat Weed Really Work for Erectile Dysfunction?
Again, clinical trials of horny goat weed on humans are inconclusive. This is simply because none of these studies meet the criteria that would grant horny goat weed or its components FDA approval.
However, since horny goat weed increases blood flow throughout the body, the penis is affected.
One of the primary causes of erectile dysfunction in older men is poor circulation. The penis needs sufficient blood flow in order to maintain an erection. Without adequate blood flow, erections are almost impossible to achieve and maintain.
It's possible that the compounds in horny goat weed can help you achieve an erection and perform penetrative sex to completion. Even though no official studies support this claim, many men experience success with horny goat weed.
Your results may vary.
Read more: Boosting Ejaculation: How to Increase Semen Volume
Horny Goat Weed vs. Viagra and Herbal Viagra
It's important that you remember that Viagra is a prescription medication that's been thoroughly studied. It's approved for use by medical bodies worldwide. Herbal supplements like horny goat weed don't have that same approval.
But the active ingredients in horny goat weed do have similar effects to the ingredients in Viagra. Both increase blood flow, which can result in an erection. Neither horny goat weed nor Viagra affects the parts of the brain responsible for mental or emotional sexual arousal.
The effects are physical.
Herbal Viagra supplements and their ingredients can vary. Some of these supplements include sildenafil, which is the active ingredient in Viagra. Since Viagra isn't right for everyone, it's wise to discuss herbal Viagra with your doctor before taking it.
Side Effects of Horny Goat Weed
As with any drug or supplement, horny goat weed has side effects. Most of these are mild, but some can be more serious.
Dizziness or fainting

Upset stomach and nausea

Low blood pressure

Nosebleeds

Rapid or irregular heartbeat

Difficulty breathing

Changes in mood or behaviour
You should avoid taking horny goat weed if you're taking any of these medications.
Blood thinners

Hormonal birth control

Antidepressants

Aspirin

Any medication that lowers cholesterol or blood pressure

Nitroglycerin
Read more: Pregnancy Sex Positions: Safe and Pleasurable Intimacy That Won't Harm the Baby
Frequently Asked Questions
It's always important that you do your due diligence before taking any supplement or medication for erectile dysfunction. These few FAQs can help you be sure if horny goat weed is right for you.
1- How Much Horny Goat Weed Should I Take?
Since horny goat weed is not a medically approved drug, there is no regulated dose. The dosages used in animal studies are based on weight. Therefore, the following doses approximate the doses used in the lab.
900 mg for 150 lbs of body weight

1,200 mg for 200 lbs of body weight

1,500 mg for 250 lbs of body weight
Be sure that you're taking 100% horny goat weed. Additional ingredients could interfere with these dosages. Consult with your healthcare provider before use.
2- Can I Take Horny Goat Weed and Viagra Together?
You might be tempted to take horny goat weed with a dose of Viagra. This is not a good idea. Since the two work in similar ways, their effects could be exacerbated when taken together.
If you take Viagara and horny goat weed at the same time and experience side effects, call your doctor or seek medical attention as soon as you can.
3- How Much Does Horny Goat Weed Cost?
Fortunately, horny goat weed is an inexpensive supplement. Prices will vary depending on the number of capsules in the bottle and how many milligrams each capsule contains.
4- How Fast Does Horny Goat Weed Work?
Since there are no established studies on the sexual effects of horny goat weed, any information about the time it takes to work is anecdotal. Most people say that horny goat weed benefits take about 60 to 90 minutes if used in a sexual scenario.
If you don't see results after 90 minutes, it's not wise to take another dose. Consider waiting 24 to 48 hours and then trying again.
5- When Should I Take Horny Goat Weed?
If you're taking horny goat weed for reasons that aren't related to sex, you can take it daily. Before doing so, you should always speak with your doctor to ensure you're healthy enough for this supplement. You should also be sure that none of your existing medications would cause an interaction.
If you're taking horny goat weed for the alleged sexual benefits and wondering when to take horny goat weed, taking it about an hour before sex should be appropriate.
6- Can Women Take Horny Goat Weed?
The short answer to this question is yes. As mentioned earlier, horny goat weed contains phytoestrogens that mimic a woman's natural estrogen. This can be beneficial to bone and heart health, but official studies haven't been carried out.
Some menopausal women experience symptom relief when taking horny goat weed. These symptoms include hot flashes, vaginal dryness, mood swings, and more. Still, there is no medical data to support these claims.
Anecdotal evidence suggests that horny goat weed may increase a woman's sexual desire. Still, these claims aren't proven.
If women are interested in taking horny goat weed for any reason, they should speak with their doctor first.
Learn More About Horny Goat Weed
Erectile dysfunction in men can have devastating consequences. When a man can't perform sexually, it affects many aspects of his life. You should always visit your doctor when you can't achieve or maintain an erection.
Other medical causes could be the culprit.
Still, while herbal supplements aren't backed by scientific studies, in some cases, they might help.
---