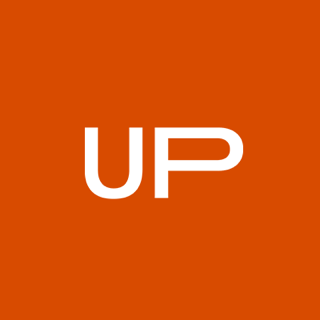 Published on July 04, 2022
Are you silently suffering from the inability to get and keep an erection?
The embarrassing nature of erectile dysfunction (ED) can be soul-crushing. Of course, the stigma is that it's a condition related to elderly men, but recent studies show that ED is prevalent in as many as 49% of Canadian men over 40.
Most doctors recommend taking prescription drugs for the condition. You can also order Viagra from Canada. Some studies suggest that CBD might also be effective in treating ED.
Wouldn't you like to try a treatment that is natural and risk-free?
Learn more about what CBD oil is and how you can use it to treat ED right here.
In this article, we will cover:
What is CBD oil?

How does CBD affect erections?

What are the benefits of CBD oil for erectile dysfunction?

How do I take CBD oil for erectile dysfunction?

Does CBD oil for erectile dysfunction really work?

"Will CBD get me high?" and other side effects

Final thoughts
What Is CBD Oil?
CBD oil is a natural product used for the treatment of erectile dysfunction and other health conditions.
CBD is short for cannabidiol and is one of more than 100 cannabinoids found in cannabis plants. It's known for its healing properties and has become popular among those looking for alternative treatments. It's also used for recreational purposes even though it has no psychoactive effects like marijuana does (which makes it legal in most states).
Cannabinoids are chemicals that act on cannabinoid receptors in cells. These receptors are part of the endocannabinoid systemand alter neurotransmitter release in the brain.
CBD has been shown to have anti-anxiety, anti-inflammatory, and anti-psychotic properties. It's also known to be a potent antioxidant.
But does it help boost your sex life?
The answer is yes — but there are some important things to know before you start experimenting with using the best CBD oil for erectile dysfunction treatment.
How Does CBD Affect Erections?
In order to understand how CBD oil helps with ED, it's essential to understand how the male reproductive system works. The male reproductive system consists of several organs and systems that work together to produce and maintain an erection.
The endocannabinoid system (ECS) is involved in several processes that are associated with sexual function, including arousal and orgasm. Unlike THC and other cannabinoids, CBD doesn't interact directly with the ECS. Instead, it works by stimulating serotonin receptors in your brain to improve mood.
When these parts and systems aren't working properly or effectively with one another, it can lead to problems like ED — and that's where CBD comes into play.
Studies have shown that CBD has an anti-anxiety effect on the brain as well as a relaxing effect on muscles. It can also help with heart function, which improves circulation. Both of these benefits can help alleviate erectile dysfunction causes.
Because there are no FDA-approved medications for ED, many men are turning to natural remedies like cannabis oil to treat their symptoms.
What Are the Benefits of CBD Oil for Erectile Dysfunction?
There's not enough scientifically proven evidence to know whether CBD oil works for ED specifically. In fact, there haven't been any clinical trials on it yet. A few small studies, though, hint at its effectiveness for the symptoms of this condition.
One study found that men taking varying doses of 150-600 milligrams of CBD in a once-off dosage had significantly reduced levels of anxiety. Reducing anxiety can go a long way toward better sexual performance.
The World Health Organization reported that the UN Commission recently declassified cannabis as a narcotic drug with the intention of enabling further research into the health benefits.
How Do I Take CBD Oil for Erectile Dysfunction?
CBD oil for erectile dysfunction is typically taken in the form of a tincture. It can be found in various forms at most dispensaries, including edibles and capsules. CBD is not regulated by the FDA, so you can purchase it from any dispensary or even have it shipped to you.
Tincture
If you're opting to try a tincture, hold the dosage under your tongue for around 90 seconds. The CBD will be absorbed directly into your bloodstream and will start working immediately. This method is great if you need immediate relief from ED.
It's important to follow the recommended dosage when taking CBD oil for erectile dysfunction or any other medical condition. The recommended daily dosage on the label of the product you purchase will depend on several factors, including your weight, age, and medical history. We recommend starting with a low dosage (2-4 drops) to see how it affects you before increasing the amount.
If you're new to CBD oil for ED, start with 2-4 drops daily or as directed on the product label. If that's not working for you, try increasing slowly to see if more works better for you.
Edibles
CBD edibles are an easy way to take your medicine and get the benefits of cannabidiol in a tasty treat. This is especially true if you suffer from ED, as it can be difficult to find treatment options that work well and don't cause side effects.
While there are many treatments available for ED, there's no one-size-fits-all approach. Each individual has different needs, so finding a treatment that works for you is essential.
They're discreet. If you need to be discreet about taking your medication, then CBD edibles are ideal because they don't come with any telltale odours or tastes. You can easily hide them in plain sight without anyone knowing what's going on.
They're portable. If you're on the go and need something that's easy to carry around with you at all times, then CBD edibles are perfect for this purpose as well! They come in smaller packages than other forms of cannabis-derived medicine like oils and tinctures, so they're easy to take along wherever you go without having to worry about running out unexpectedly.
Topical Creams and Oils
There is a huge variety of topical creams, oils, and lubes you can use to maintain an erection and enhance your sexual experience. Applying CBD oil directly to your penis increases blood flow and heightens sensation, which can help too!
Remember to make sure you have latex-free condoms because CBD oil and latex are not compatible!
Read more about different therapies for ED:
Does CBD Oil for Erectile Dysfunction Really Work?
CBD oil has been shown to be effective at treating erectile dysfunction because it helps relax muscles, reduce inflammation and increase blood flow. There's also some evidence that suggests CBD may help prevent heart disease by reducing stress levels and lowering blood pressure.
Using CBD oil for erectile dysfunction treatment could help because it:
Reduces stress and anxiety

Improves mood and reduces feelings of depression and stress

Increases circulation and blood flow

Improves

high blood pressure

Improves sleep quality

Increases libido
In comparison to the pharmaceutical ED treatments that are available, CBD oil has a more manageable list of side effects. Some of the most popular ED medications on the market have been linked to cardiovascular disease. For this reason, long-term use of these drugs is not recommended.
Although a dose of CBD oil might not be as strong as a little blue pill, it might just prove to be the better option. With far fewer side effects and no known long-term side effects, CBD oil offers a good alternative.
"Will CBD Get Me High?" and Other Side Effects
CBD oil is non-intoxicating, so it won't get you high. There is some evidence to support the therapeutic effect of CBD oil for pain, but the research is still limited.
Some of the other side effects you may experience when using CBD oil are dry mouth, diarrhea, and drowsiness. Some people also report mild headaches or dizziness when they take CBD, especially in large doses. If you experience any adverse effects from taking CBD, stop using it and consult with your doctor.
In A Nutshell
Many men are finding that CBD oil for erectile dysfunction is helpful, and many more men will likely find it helpful in the future.
Whether you want to try an alternative treatment or are simply looking for a safer method of managing your ED, CBD oil may be the answer. At first glance, it isn't difficult to see why—it's intimate, discreet, and easy to use at home.
But on a deeper level, the benefits are obvious. Because of its non-psychoactive properties, there is no risk of addiction or impairment if used responsibly. And other than a successful treatment, users don't have to worry about any negative side effects. It's a win-win situation.
---