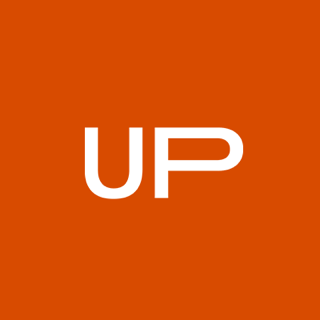 Published on June 16, 2022
There's never a "right time" to experience erectile dysfunction (ED). When ED happens to you, it can bring on a host of negative emotions, including shame, embarrassment, and depression.
Thankfully, there are several treatments available that can bring back your confidence and mojo in the bedroom — but it's crucial to find the right treatment.
You've probably heard of popular ED pills like Viagra and Cialis, but did you know there are also topical erectile dysfunction creams?
In this article, we'll cover everything you need to know about erectile dysfunction cream, including:
Let's dive in!
Why Do Men Experience ED?
To better understand how taking erectile dysfunction cream helps prevent ED, it's essential to know why most men go through that dreaded ED in the first place.
When a man gets "turned on," blood flows into the penile arteries. Muscles in the penis then relax, which allows that blood to enter. Then, the blood gets trapped due to the high pressure created, creating an erection.
Erectile dysfunction is a result of not enough blood entering the penis. It can also be defined as when a man can't maintain blood in his penis long enough to have sexual intercourse.
Several things can contribute to ED, including:
Several factors at work could be preventing you from keeping an erection, so it's essential to check with a doctor to see what might be causing your ED.
What Is Erectile Dysfunction Cream, and How Does It Work?
Traditional erectile dysfunction treatment pills like Viagra, Cialis, and Levitra are known as phosphodiesterase type 5 (PDE5) inhibitors. These meds work by blocking a specific enzyme that produces a chemical that causes erectile dysfunction to happen, allowing more blood to flow into the penis.
However, not all men can take these erectile dysfunction meds safely due to underlying health conditions like high blood pressure or heart problems. PDE5 inhibitors also have several drug-to-drug interactions.
For example, they react negatively with nitrates (medicines for people with heart disease) by causing a sharp and unsafe drop in blood pressure.
Erectile dysfunction creams are a relatively newer form of treatment for ED. They can be applied directly to the penis before sex and have been shown to have fewer side effects. This rings especially true for people with heart disease or diabetes.
Read more: Erectile Dysfunction Injections
One popular erectile dysfunction cream is alprostadil. Alprostadil is a type of prostaglandin, a substance produced by our bodies where there is tissue damage. It controls blood flow and inflammation at these sites.
There are a few different types of creams (see below), but some studies have shown that topical alprostadil cream causes the blood vessels to expand, allowing more blood to flow into the penis to create an erection.
Despite the mild success of studies, the creams are still relatively new and thus don't have a vast body of research to prove their effectiveness yet. None of the creams have yet been approved by the FDA, either.
With that said, ED creams have the potential to be an effective option for erectile dysfunction.
Read more: Shockwave Therapy for ED
Types of Erectile Dysfunction Creams
Several different types of topical creams have been created over the past few years as treatments for ED. Let's take a look at three of them.
Vitaros
Vitaros is an ED cream available through prescription in the UK and other parts of Europe. It is a topical alprostadil cream that helps expand blood vessels to improve blood flow. When applied directly to the penis, it can help create and maintain erections.
Vitaros cream is similar to Caverject or Edex, which are just injectable forms of alprostadil.
Vitaros has gone through phase 2 and 3 medical trials but hasn't yet been FDA-approved. It is only available in a few European countries, including the UK, Germany, France, Italy, and the Netherlands.
SST-6006
SST-6006 is a topical erectile dysfunction medicine that contains sildenafil, which is the same ingredient in the popular ED pill Viagra.
SST-6006 uses a tried and true ED medication and tries to apply it directly to the penis instead of the traditional oral method.
Although it hasn't been FDA-approved yet, the company behind SST-6006 (Strategic Science and Technologies) claims that the medication uses a technology called KNOSIS that can penetrate the skin of the penis and apply sildenafil directly to the tissues that surround the area.
L-Arginine Creams
There are several "male enhancement" creams on the market that contain L-arginine — an amino acid that has been said to improve sexual function in men with erectile dysfunction by improving blood flow.
You can find many of these products in supplement stores or on Amazon.
Although they have some links to ED improvement, there's no scientific evidence yet that they help ED or sexual health. We don't recommend taking ED treatments sold over the counter, as they do not have proven ingredients and can potentially be dangerous.
Bark and Seed Extract Creams
Another over-the-counter cream for ED is made from natural ingredients like the ginkgo Biloba leaf, Cuscuta seed, and other exotic tree bark.
The companies that make these creams claim that the unique ingredients have medicinal properties that can penetrate the tissues of the penis for stronger, harder erections.
One example of this cream is a product called VigRX Oil which is marketed toward people who experience erectile dysfunction and low libido. It includes ingredients like Korean red ginseng, saw palmetto, Muira Pauma bark, and other ingredients listed earlier.
While there is limited evidence that it has been effective in helping sexual health, there isn't enough quality research to say if they work or not. Also, as dietary supplements, they do not go through the same level of efficacy testing as standard medications.
Read more: Erectile Dysfunction Surgery
This article is written for informational purposes only and does not constitute medical advice. The information provided in the articles cannot and should not replace advice from a healthcare professional. Talk to your healthcare provider about any physical or mental health concerns or the risks and benefits of any treatment or medication.
Benefits of Using Erectile Dysfunction Cream
Some of the creams have proven to be effective at creating erections in men (which is course, the only reason you would use it). But the main benefit of using a cream like this is to avoid potentially more dangerous side effects from typical ED treatment pills like Viagra and Cialis.
They have a wide range of side effects that can prove even deadly for people with heart problems or low blood pressure. Although ED creams are new to the market, they have so far been shown to have far fewer side effects than their pill counterparts.
Side Effects of ED Creams
With that said, topical creams for ED have their own side effects that you might experience. As we mentioned earlier, it hasn't been fully approved by the FDA yet, so there isn't reliable data on side effects and interactions yet.
However, current evidence shows that the cream is generally safe for most men. Here are the known side effects that have been reported so far:
Some more uncommon but serious side effects may also include:
If you experience any of these side effects, contact a doctor immediately.
You should also note that these creams often have side effects for the partner of the person who uses them. This can include burning or itching of the vagina or anus. It only happens in about 2% to 6% of cases, so it isn't widespread.
How To Use ED Cream
To use erectile dysfunction cream, just apply the topical ED cream to the surface of the penis and surrounding areas. In some cases, you may need to apply the cream to the urethra.
The directions vary between different products, but most creams require applying to the penis 30 minutes before having sex.
Erectile Dysfunction Cream Dosage
Dosages will vary depending on the product that you use.
For alprostadil topical cream, a single dose of the applicator delivers 300mcg of alprostadil in 100mg of cream.
Check the instructions that come with the product or consult a doctor or pharmacist before using it.
When Not To Use Erectile Dysfunction Cream
Although creams like Vitaros alprostadil cream have generally been shown to be easily tolerated, some mild side effects can happen (listed above).
Some that should not use alprostadil cream include people that have:
For the best information based on your case, make sure to speak to a pharmacist or doctor before taking any new medication for erectile dysfunction.
Other Options for Erectile Dysfunction Treatment
There's been a common theme throughout this article about erectile dysfunction cream — not enough information. Because of its relative newness to the ED market, it's best to wait for professional researchers to gather more information about this medication.
In the meantime, consider checking out other medications that have already been proven to produce erections reliably. Here is a list of other alternatives.
Sildenafil
Sildenafil, also known by its brand name Viagra, is a popular option for ED treatment. It is taken orally on an as-needed basis and provides four hours of ED treatment per dose.
Tadalafil
Tadalafil is the generic name for the drug Cialis. It is a long-lasting medication that is taken orally on either an as-needed basis or daily. Its effects can last up to 36 hours per dose, so you don't need to plan out your sexual calendar when you're on this medication.
Vardenafil
Vardenafil is sold under the brand name Levitra. Vardenafil is another PDE5 inhibitor that works for around four to five hours per dose.
Avanafil
Avanafil is a newer medication on the ED treatment scene. It is sold under the brand name Stendra. It is a fast-acting ED medication that can work as quickly as 15 minutes and has a reduced risk of side effects compared to other similar pills, like sildenafil, tadalafil, and vardenafil.
Lifestyle Changes
Pills aren't the only way to get better control of your "little man." Sometimes, the best answer is to make healthier decisions on a day-to-day basis. This can mean eating healthier, exercising more, reducing alcohol intake, stopping smoking, and getting any mental health issues checked with a professional.
Make sure to speak to a doctor to see which course of action is best for you.
Key Takeaways
That's everything you need to know about erectile dysfunction cream. The main thing to know about it is that although it has shown some effectiveness, it hasn't been 100% proven to work yet.
Depending on the cream, they still need to go through several trials and get FDA-approved before doctors can widely recommend them.
That being said, if you have complications with more traditional ED medications, ED cream might be the safest and most effective option for you.
If you're looking for professional advice or the highest quality prescription drugs for erectile dysfunction delivered straight to your door, check out our products and enjoy a free consultation with a Canadian doctor over the phone to find the best product that will work with your lifestyle.
Read more about:
---